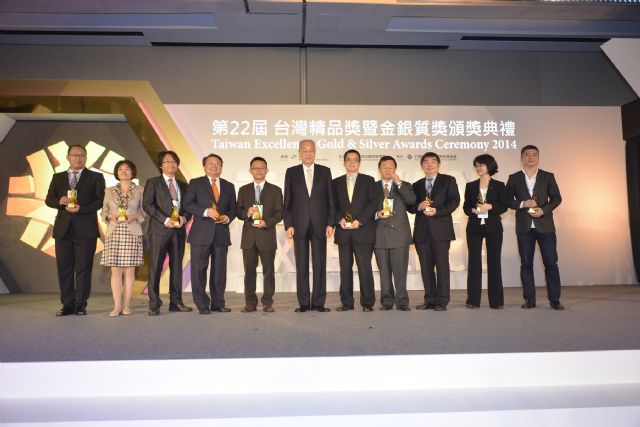 Vice President Wu Den-yih presents gold awards to the 10 winning companies with industry leaders in attendance.
The Taiwan External Trade Development Council (TAITRA) in late-April 2014 announced the 10 winners of the prestigious Taiwan Excellence Gold Award at a ceremony in Taipei, hosted by the Bureau of Foreign Trade (BOFT) of the Ministry of Economic Affairs (MOEA) that was attended by industry leaders. 
The Taiwan Excellence Award is regarded locally the highest accolade for products that embody "innovalue"--value of innovation. Formerly the Symbol of Excellence (SOE), Taiwan Excellence was set up in 1993 to encourage Taiwanese industries to upgrade and incorporate "innovalue" in products.
Winning products carry the Taiwan Excellence's distinctive, proprietary logo to be recognized as Taiwan-made with world-class innovation, design and manufacturing. The BOFT retains exclusive rights to this mark that is registered in over 77 countries by TAITRA. The Taiwan Excellence logo consisting of six interwoven arcs symbolizing the traditional Taiwanese cultural concept of "completeness" or "wholeness." 
22nd Taiwan Excellence
This year marked the 22nd edition of the Taiwan Excellence Awards, which received 1,281 (1,221 in 2013 and 1,145 in 2012) submissions from 504 (483 in 2013 and 426 in 2012) companies in Taiwan, with 514 (541 in 2013 and 441 in 2012) products cited for excellence, and 30 (26 in 2013 and 29 in 2012) items from 22 (17 in 2013 and 19 in 2012 ) companies picked as finalists and 10 eventually winning Gold Awards, and the remaining Silver Awards.
The 22nd annual awards highlighted the consolidation of a widening diversity of products being considered, such as machinery, leisure products, and fitness equipment. A panel of international judges with expertise in the five key criteria of evaluation – R&D, design, quality, marketing, and Made in Taiwan – chose the 10 winners of the Taiwan Excellence Gold Award, whose winners must be judged to demonstrate innovalue ("innovation + added value") in each of the five categories.
Typically known for information and communication technology (ICT) products, Taiwan is also one of the top producers of bicycles. Once again Giant won the Taiwan Excellence Gold Award for the Propel Advanced SL bicycle. Design Judge Thomas Overthun emphasized the bicycle maker's  extraordinary design this year and said that it shows undoubtedly the global edge of design in this category. Further, Overthurn said that Taiwanese companies have made great progress in design by citing the design of the new HTC One and the Acer Ultrabook Apire.
Leading brands from Taiwan that are less-well-known but highly competitive such as machine tools and medical devices also emerged to win  Gold Awards this year. Machine tool maker Hiwin won the second year in a row for its Tangential External Recirculation Ballscrew Super T Series, while local medical device manufacturer Karma Corp. took home the Gold Award for its VIP Wheelchairs. Designed for elderly who need to seat stably on wheelchair for a long time, it has three main features, with a Tilt-in-space design that reduce pressure ulcer; Easy to operate Hydraulic Pressure Support System; and foldability to the most convenient size to store and travel to prevent injury for attendants.
R&D judge Andrej Skrinjar especially lauded the excellent progress Taiwanese companies have made in the past years in research and development in terms of high quality and unique processes. According to Andrey Skrinjar, the Taiwan Excellence Award plays a big part in the success story of Taiwanese companies in the past years.
As usual Taiwan's outstanding achievements in ICT were showcased in this year's awards. PC maker ASUSTeK, for example, once more received a Gold Award for the Padfone Mini A11, its latest mobile innovation that combines a 4.3-inch phone with a 7-inch tablet to provide the best mobile experience possible. This eye-catching design also provides users with a comfortable, tactile grip that fits various user scenarios; while HTC Corp. made the list for its HTC One series with its latest model 801e.
2014 Taiwan Excellence Gold Award Winners
Product
Model Number
Company
PadFone Mini

A11

ASUSTeK Computer Inc.

PhotoDirector 5

Ultra

CyberLink Corp.

Ultrabook
Aspire

S7-392

Acer Incorporate

Propel Advance

Proper Advance SL

Giant Manufacturing Co., Ltd.

Tangential External Recirculation Ballscrew

Super T Series

HIWIN TECHNOLOGIES CORP.

HTC One

801e

HTC Corp.

ALIGN RC Model Products

RC 9

ALIGN Corp. Ltd.

148-feet Luxury Yacht

EP148

HORIZON Yacht Co., Ltd.

VIP Series Wheelchair

VIP Series

KARMA Medical Products Co., Ltd.

Smart LED protable projector

ML550

Optoma Corporation

Source: TAITRA

2013 Taiwan Excellence Gold Award Winners
Company: ASUSTeK Computer Inc.
Product:
PadFone Mini
Model No.: A11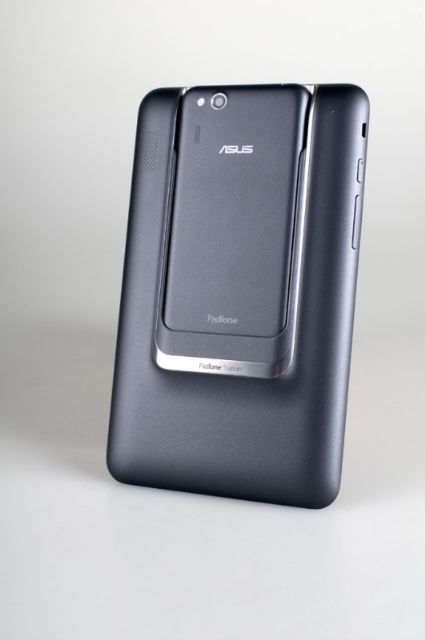 The PadFone mini is ASUS' latest mobile innovation that combines a 4.3-inch phone with a 7-inch tablet to provide the best mobile experience possible. This phone and tablet's IPS display combination has the respective resolutions of 960 x 540 and 1280 x 800.
Company: CyberLink Corp.
Product:
PhotoDirector
5
Model No.: Ultra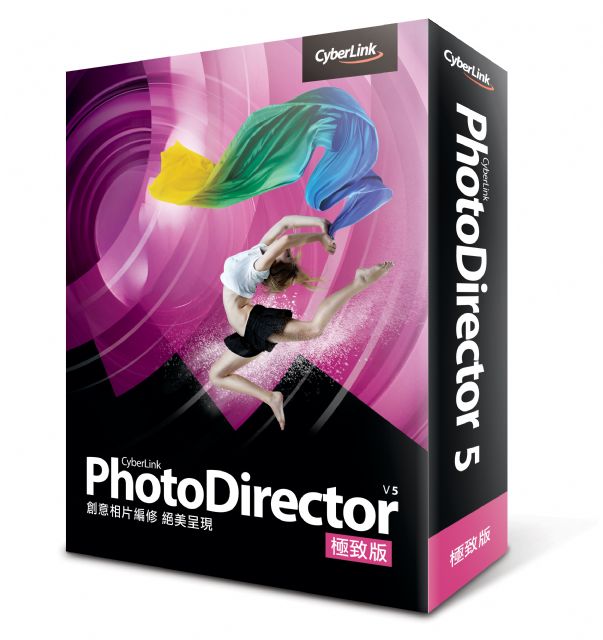 PhotoDirector 5 combines all the features needed for photography in a single workflow—efficient photo management, professional quality adjustments and creative photo editing. With its native 64-bit support, non-destructive tools, RAW support for popular DSLRs and Ultra 4K slideshow output.
Company: Acer Incorporate
Product:
Ultrabook
Model No.: Aspire S7-392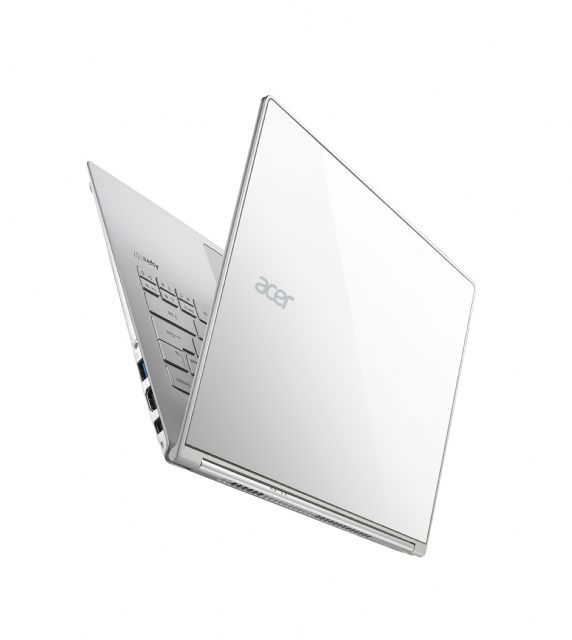 Acer is the world's first company to use Gorilla Glass for notebook construction, while other brands only use it as a decorative finish. The ultrabook model uses a patented dual-torque and T-shape hinge to reduce wobble and enhances stiffness when touched. Display opens flat to an 180-degree angle for easy sharing. The WQHD (2560 x 1440) 221 PPI wide viewing angle (WVA) display delivers stunningly pleasant details, and a colorful, wider visual range.
Company: Giant Manufacturing Co., Ltd.
Product:
Propel Advanced SL
Model No.: Propel Advanced SL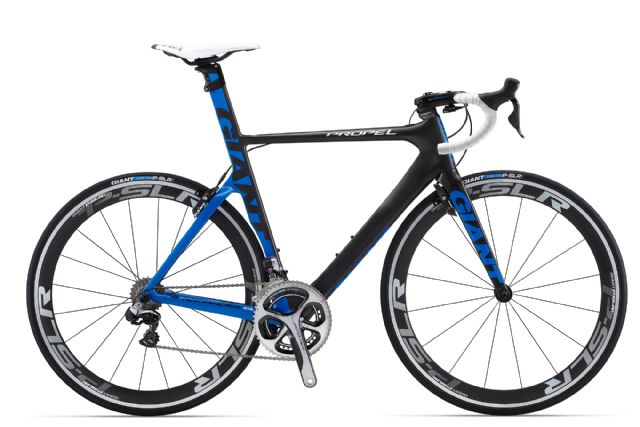 The Advanced SL-grade composite frame is engineered with AeroSystem Shaping Technology, which saves the rider 12-36 seconds over a distance of 40 km at 40 kph. Compared to Aero Bike's competitors—with zero compromises in weight or stiffness. And with such technologies as a SpeedControl SLR brake system, integrated seat-post and internal cable routing, the Propel Advanced SL is certainly ahead of the pack.
Company: HIWIN TECHNOLOGIES CORP.
Product:
Tangential External Recirculation Ballscrew
Model No.: Super T Series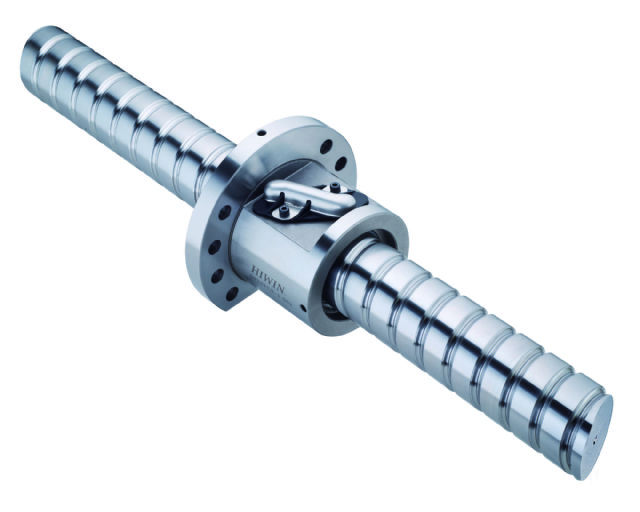 The Tangential External Recirculation Super T. Series can be used in various machine applications. This invention is about the concept of achieving the most optimal design for the recirculation path, and is able to attain smooth and high speed motion, low noise, a long service life, and save energy.
Company: HTC Corp.
Product:
HTC One  801e
Model No.: HTC One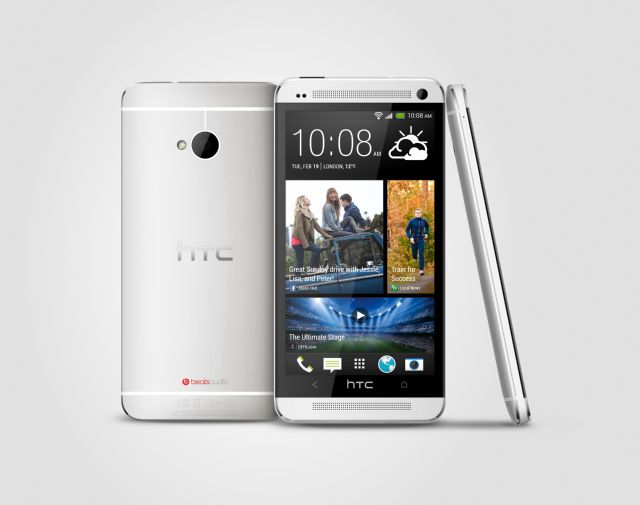 The HTC One, with its sleek aluminum body, streams all of your favorite content onto the home screen. With the ability to add content, a photo gallery that comes to life, and dual frontal stereo speakers, the HTC One is ready to reshape your smartphone experience.
Company: Align Corporation Limited
Product:
ALIGN RC Model Products
Model No.: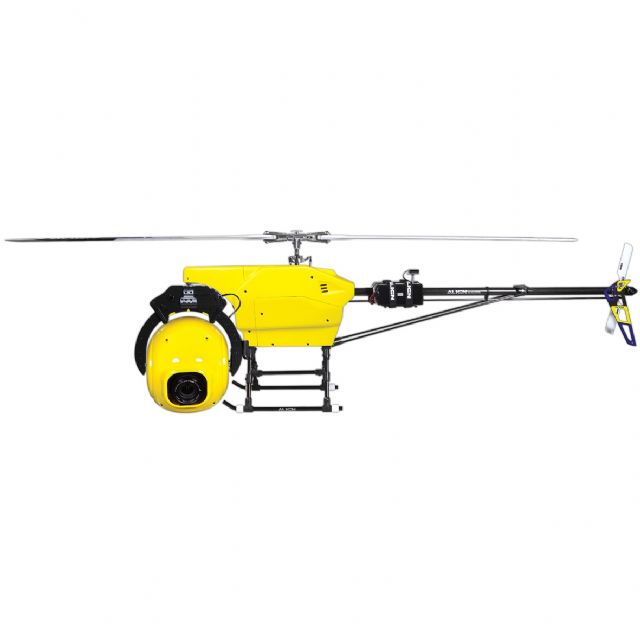 To create professional, photographic units, Align invented a series of upgrades uniquely for T-Rex 800E Trekker, including the G800 Gimbal, APS gyro, landing skids, an auxiliary battery mount, camera helmet and fuselage, which can instantly transform the T-Rex 800E Trekker into a professional aerial photographer.
Company: Horizon Yacht Co., Ltd.
Product:
148-feet Luxury Yacht
Model No.: EP148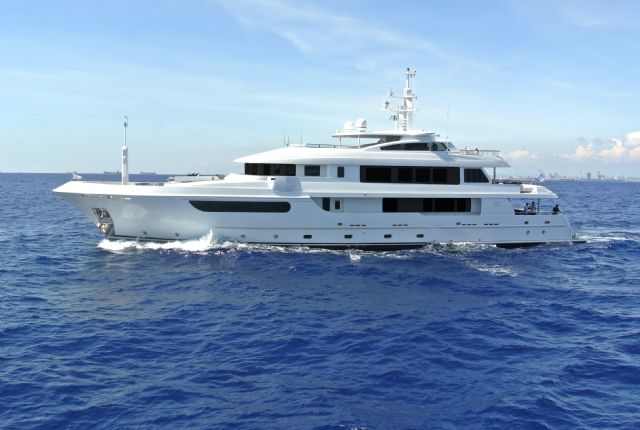 The EP148 Horizon Polaris marks an enormous achievement for Horizon as a luxury yacht manufacturer. The new yacht is not only the largest mega yacht built by Horizon, but also the first steel-hulled yacht in Horizon's yacht collection, as well as the largest Bureau Veritas (BV) Ice-class yacht built in Asia. The luxury yacht's structural safety and stability fully meet the MCA (Maritime Coastguard Agency) LY2BV (Bureau Veritas) standards.
Company: KARMA MEDICAL PRODUCTS CO., LTD.
Product:
VIP Series wheelchair
Model No.: KM-1520.3T/KM-1510.3T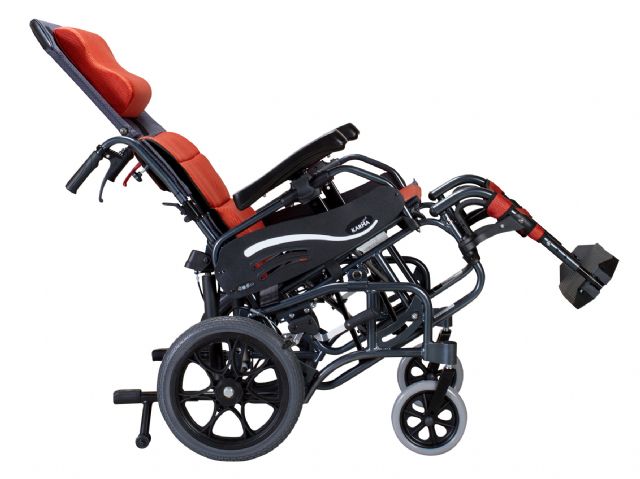 The VIP series wheelchair is designed for the elders who need to be seated for long periods of time. Its tilt-in-space design can reduce the chance of pressure ulcers; easy to operate and is foldable for easy travel and storage.
Company: Optoma Corporation
Product:
Smart LED portable projector
Model No.: ML550
The Optoma ML550 ultra-compact portable LED projector is easily transportable between the home and office. This tiny projector weighs less than 0.4 kg and comes with a convenient carry bag. Watch HD movies or show winning presentation, the ML550 has everything needed to impress audience.
2014 Taiwan Excellence Silver Award Winners

Product
Model Number
Company
ALIGN RC Model Products
T-REX Series

T-REX Series

Align Corporation Limited

ZIP NPWT System

ZIP NPWT System
9Z-001000 / 9W-001000 / 9H-001000

Apex Medical Corp.

ASUS Fonepad 7

ME372CG

ASUSTeK Computer Inc.

ASUS All-in-One PC

ET2221 series

ASUSTeK Computer Inc.

Super Narrow Frame LED Monitor

VN279 Series

ASUSTeK Computer Inc.

ASUS Transformer AiO

P1801 / P1802

ASUSTeK Computer Inc.

Battery-powered Portable LED Projector

2B

ASUSTeK Computer Inc.

IN LINE Separator

330 IN LINE SR/SL

Aurotek Corporation

HD Video conferencing system

EVC130

AVer Information Inc.


SP1 Digital Action Camera

SP1

BenQ Corporation

Interactive Ultra-Short Throw Projector

D755WTi

DELTA ELECTRONICS, INC.

T-CORE

TR1000RT/TR2000RT

DYACO INTERNATIONAL INC.

Trance Advanced 27.5

Trance Advanced 27.5

Giant Manufacturing Co., Ltd.

Ultra Compact PC
BRIX

Ultra Compact PC
BRIX

GIGABYTE TECHNOLOGY CO., LTD.

65 inch High Color Gamut 4K2K LCD TV Module

V650DK1-KS2

Innolux Corporation

Ride CF Team

Ride CF Team

MERIDA Industry Co., Ltd.

Super LED HomeTheater projector

HD90 / HD91

Optoma Corporation

Heavy Stamping Link Motion Mechanical Press

SM1-300 / SM1-500 / SM1-800

SHIEH  YIH  MACHINERY  INDUSTRY  CO.,  LTD.

Electric Folding Treadmill

TM3010 /TM3020 /TM3030

Strength Master Fitness Tech Co., Ltd.

Ratchet Buckle with ABS system

RTD51E

Win Chance Metal Company Limited

Source: TAITRA