Taiwan-based automaker China Motor Corp. (CMC), the local assembler of Mitsubishis and CMC brand vehicles, recently announced an injection of 13.47 million euro into its affiliate Fujian Benz Automotive Co., Ltd. (FBAC, originally Fujian Daimler Automotive Co., Ltd.)

Established in June 2007, FBAC is a 50-50 joint venture between Fujian Motor Industry Group Co., Ltd. (FJMG) and Daimler Vans Hong Kong Limited (a joint venture with investment from Daimler AG Germany and CMC Taiwan), producing Mercedes-Benz Vito, Viano, and Sprinter vans.

In 2013, Fujian Benz sold about 11,000  Mercedes-Benz multi-purpose vans (MPVs) in China, reporting net earnings of 51 million renminbi (RMB, or Chinese yuan), with sales volume expected to continue to increase this year.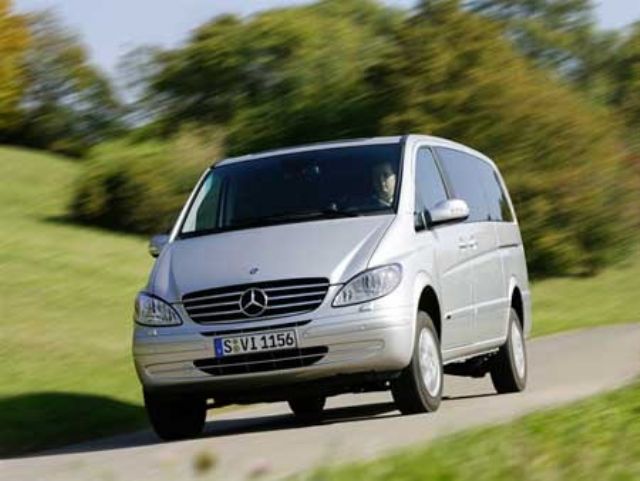 A Mercedes-Benz MPV produced by FBAC. (photo from Internet)
CMC executives said that China has been the world's largest automobile market for five years since replacing the United States in 2009, and the big market is still enjoying volume growth. So the capital injection into FBAC is expected to strengthen CMC's strategic partnership with Daimler Group of Germany, and enables CMC to achieve lucrative return on investment.
CMC's other Chinese affiliate, South East (Fujian) Motor Co., Ltd. (SEM), is a car-making joint venture between CMC, FJMG, Daimler Group, and Japanese automaker Mitsubishi. In 2013, SEM sold about 120,000 new cars, a record high in company history, and the annual volume is expected to hit a new record of 150,000 in 2014.
Currently, CMC owns about 16.23% of SEM. The Taiwanese automaker's management efficiency at SEM won Daimler Group's high confirmation, so it was invited to be a shareholder in FBAC to handle plant construction, operation management, purchase etc. affairs.
CMC said that the capital injection into FBAC is expected to help the Chinese venture to further expand sales volume and market share in China's luxury MPV segment.