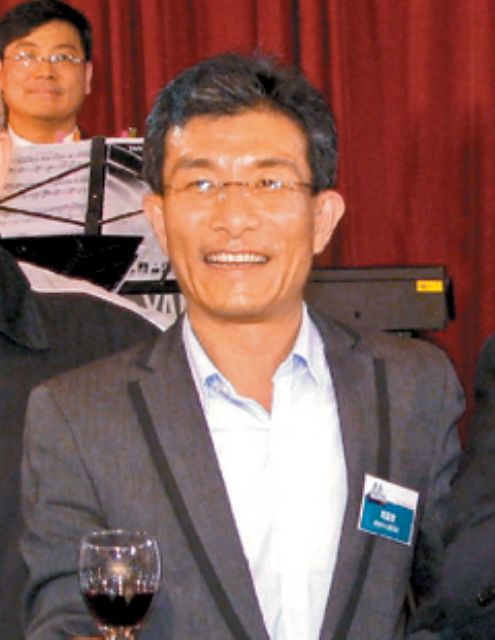 KMC Chain President Robert Wu (Photo from UDN)
KMC Chain Industrial Co., Ltd., the world's largest maker of bicycle chains headquartered in Taiwan, recently announced that three leading companies in the global bicycle industry have committed to take part in its private capital-increase project, including major assembled-bicycle makers Giant Manufacturing Co., Ltd. and Merida Industry Co., Ltd. of Taiwan, and leading bicycle-parts vendor Shimano Inc. of Japan.
KMC expects the new strategic investors to secure more orders for the company, while also accelerating product development and innovation to meet the requirements of these big customers. KMC expects the investors to help the company increase annual revenue growth to 15%, from an originally targeted rate of about 10%.
KMC will issue 3.6 million shares at provisional per share price of NT$105 (US$3.5) to strategic investors. Giant and Shimano will each acquire 1.5 million shares, while Merida will subscribe the remaining 600,000 shares.
Industry insiders pointed out that KMC's capital-increase project is a first in the global bicycle industry where a chain maker has gained both capital and strong support from leading assembled-bike makers and top-tier bike-parts suppliers. The chain and derailleur are the most-important parts of a bicycle. The partnerships formed through the capital injection are expected to accelerate the advancement of key industrial techniques, the sources explained.
The sources also noted that both Giant and Merida are major international bike brands with high market shares. Their investments in KMC are expected to help the chain maker to supply more products to the two bike makers.