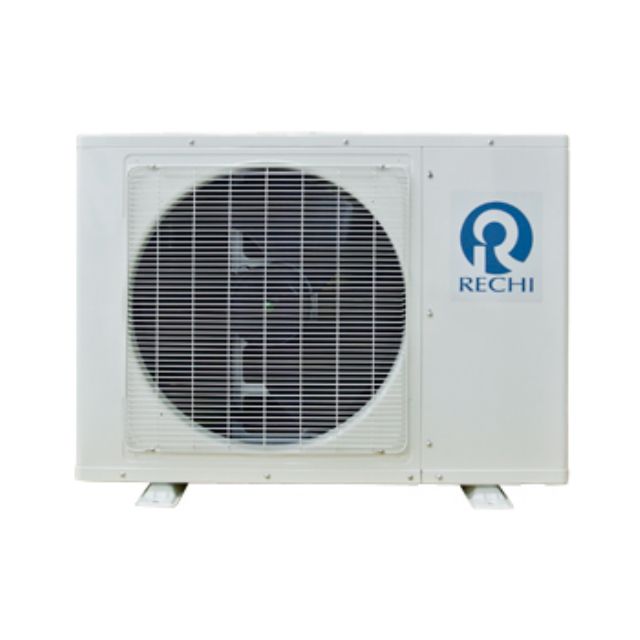 A heat pump water heater model made by Rechi. (photo from company website)
Rechi Precision Co., Ltd., a major Taiwanese manufacturer of compressors mainly for air conditioners, recently said that its annual production volume of air-conditioner inverter compressors in 2014 is to increase 50% to reach a new  high of 1.5 million units.
The firm's air-conditioner compressors are adopted by major international home-appliance vendors as Sharp of Japan, TCL of China, Sampo of Taiwan etc. Some institutional investors forecast that Rechi may hit new record revenue this year again.
Rechi is a major manufacturer of compressors in Taiwan and globally. The firm pointed out that it produced about one million inverter compressors in 2013, with the volume to increase 50% this year due to increased orders from Sharp, as well as new orders from TCL and Sampo.
This year, the Taiwanese compressor maker's sales in China are expected to increase 50%, while those in the Middle East and India are also projected to increase 50%. In 2014, Rechi said that it aims to produce more than 13 million compressors.
In the first quarter, Rechi's cumulative shipments totaled 3.87 million units, up 35.6% year-on-year (YoY), with consolidated revenue up 28.7% YoY to hit NT$5.11 billion (US$170.5 million). Both figures are also record highs for the compressor maker. In the first four months of 2014, the company's accumulated consolidated revenue increased 20.3% YoY to NT$6.84 billion (US$228 million), and cumulative shipments totaled 5.09 million units, a 27% YoY increase.
Rechi operates compressor plants in Guanyin, Taoyuan County of Taiwan, Huizhou, Guangdong Province of China, and Qingdao, Shandong Province of China. The company shipped some 12.36 million compressors in 2013, generating consolidated revenue of NT$16.47 billion (US$549.1 million).
Under Rechi's customer-separating sales strategy, shipments to each customer will not outstrip 20%. Almost all major global air-conditioner makers buy from Rechi, including Gree, Haier, Hisense, TCL, Midea, Sharp, Sampo, Tatung, Herman etc.
The maker says that it successfully developed compressors for clothes driers two years ago, and has won orders from famous international home-appliance brands such as Miele and Bosch of Germany, Electrolux of Sweden etc. Currently, Rechi's clothes drier heat pump compressors have the highest market share in Europe, and the Taiwanese company targets to ship more than 1.5 million such high-margin compressors this year, up more than 10% from 2013.