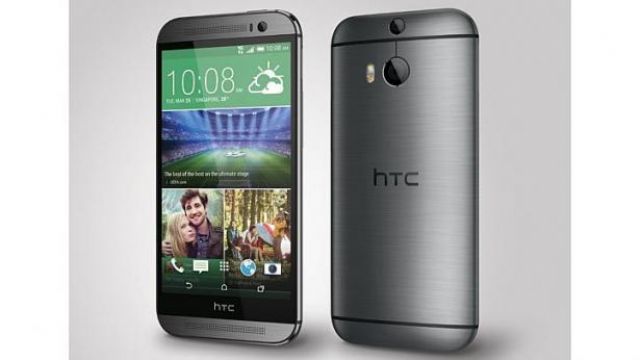 HTC's latest high-end smartphone: HTC One M8.
HTC Corp. recently announced being the 11th-largest smartphone vendor globally in 2013 with 2% market share.
In the company's analysis of the 2013 global market, lower-end smartphones enjoyed the fastest growth in both mature and emerging markets worldwide. Collaboration has become the foundation for smartphone parts, HTC said. Qualcomm is still the first-choice partner supplying high-end smartphone processors, with MediaTek Inc. of Taiwan supplying that of lower-end smartphone models.
Samsung was the world's largest smartphone brand with a 31.6% global share in 2013, but the Korean company's global share fell to under 30% in the fourth quarter of 2013 from 33.9% a quarter earlier. Apple won the top-two place with 15.5% market share last year, followed by Huawei, LG and Lenovo, each of whom had market share between 4.5% to 5%.
Chinese smart device maker Xiomi is an exception in 2013, having pioneered launching its new smartphone models online, satisfying the eagerness and imagination of younger Chinese consumers to have achieved big success.
HTC stressed that facing fierce challenges from the highly competitive market, it will continue to strengthen its R&D and innovation capability, and try to build even-closer cooperation with global telecom companies. This year, the Taiwanese smartphone maker's global R&D spending accounted for 9% of its 2013 total revenue, and the ratio is higher than last year's.