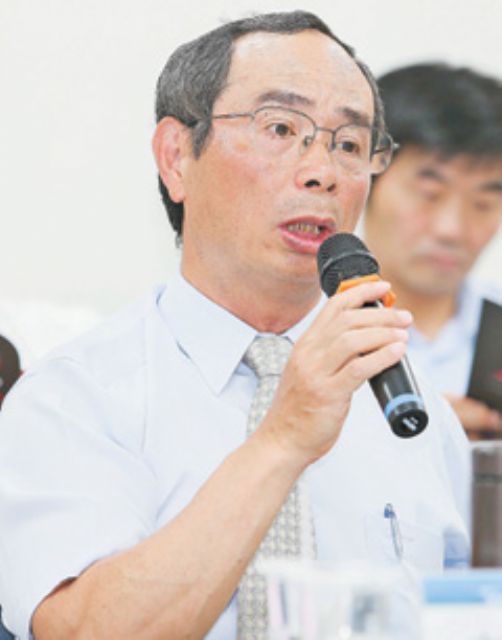 MSI's chairman Joseph Hsu. (photo from UDN)
Micro-Star International Co. (MSI), a major maker of computer motherboard in Taiwan, recently announced having successfully tapped into the vehicle telematics market.
MSI's chairman Joseph Hsu made the statement at his company's recent shareholders meeting. He said that MSI's subsidiary Funtoro Inc. has focused on the coach market for many years, and recently won telematics orders from customers in Turkey, Mexico, Thailand, Eastern Europe, and Japan. Hsu said that telematics are becoming standard equipment on buses, and future demand is expected to be increasingly strong.
Hsu pointed out at the shareholders meeting that his company registered revenue of NT$20.5 billion (US$683.3 million) in the first quarter of 2014, up 27% year-on-year (YoY), impressive for a maker in the personal computer (PC) industry. He attributed the revenue growth to the 80% shipment growth to the high-level market, the depreciation of the NT dollar against the U.S. greenback, and the Microsoft's phaseout of technical support to Windows XP operating system (which triggered replacement demand). In conjunction with the strong replacement demand, including a 30% to 50% demand for new PCs in Japan, MSI's profit margin rose to 14% in the first quarter.
Regarding the future market, Hsu said that  high-level desktop PC motherboards, Video Graphics Array (VGA) cards, notebook PC motherboards, game-console boards, and all-in-one (AIO) PC motherboards are expected to enjoy clear growths. This year, he added, notebook PC motherboards are forecast to enjoy the highest growth, and the unit prices will rise.
Currently in the market the medium- to high-end motherboards are the major growth drivers, with an average 20% to 30% annual shipment increase, for the overall market. Hsu said that MSI's annual shipments in 2014 are expected to outstrip 26 million boards and cards, and shipments in the second half will exceed that in the first due to new-product launches.
In addition to winning high shares of major overseas markets, Hsu noted, Funtoro has continuously won telematics orders from domestic bus fleets. MSI's telematics products, Hsu said, can be applied to buses, taxis, ferries etc., and integrated with software and systems. In Taiwan, MSI has set up a data center to integrate cloud information services. Hsu predicts MSI's telematics business to enjoy very high growth this year.