Global shipments of ICT (information and communications technology)-based devices, including conventional PCs, tablets, ultramobile premiums (comprising 14-inch sub-laptops and tablets), and handsets, are forecast to total 2.4 billion units this year, for a 4.2% year-on-year (YoY) increase , according to Gartner Inc., a British market research firm.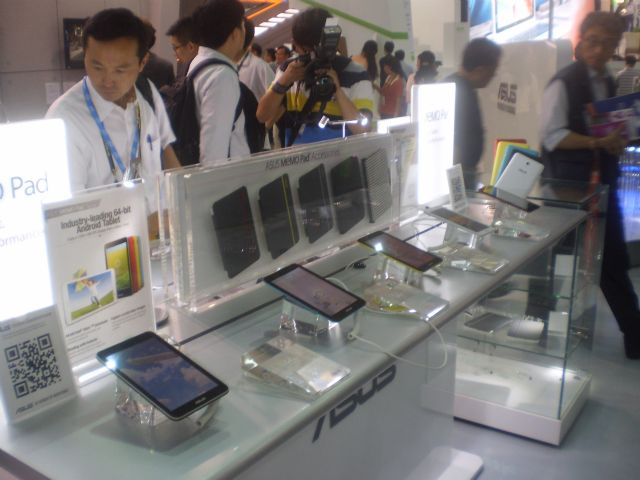 "Ultramobile Premiums" include tablets and transforming laptops with screen sizes below 14 inches.
Gartner also believes that global handset sales in 2014 will reach 1.9 billion units, up 3.1% YoY, mostly driven by smartphones, shipments of which have outnumbered other ICT devices since 2013. In 2018, smartphones are predicted to account for 88% of all handset shipments, up from 66% this year, thanks mostly to their steadily growing popularity.
In the area of PCs (including desktops and notebook models), Gartner forecasts that global shipments will decline 6.6% to 276 million units this year and then continue downward to 261 million units next year.
In the field of operating systems (OSs), Gartner says that Android will command 30% of the global market as the most popular OS this year with a 30% share, and that iOS will enjoy a 15% share. With the iPhone 6, which will attract customers with a larger screen than previous iPhones, to hit the shelves in the second half of this year, Gartner believes that the number of iOS users will gain steam in the years to come.
At the same time, Gartner expects that the Windows Phone will steadily gain strength and capture 10% of the global OS market in 2018, compared to only 4% this year. (SC)
Global Shipment Forecast for ICT Devices
Category

2013

2014

2015

PCs (desktops and laptops)

296.131 M. Units

276.221 M. Units

261.657 M Units.

Ultramobile Premiums

21.517 M Units

32.215 M Units

55.032 M Units

Total PC Shipments

317.648 M Units

308.472 M Units

316.689 M Units

Tablets

206.807 M Units

256.308 M Units

320.964 M Units

Handsets

1,806.964 M Units

1,862.766 M Units

1,964.456 M Units

Other Ultramobiles

2.981 M Units

5.381 M Units

7.645 M Units

Total

2,334.400 M Units

2,432.927 M Units

2,591.753 M Units

Source: Gartner Inc.