Hon Hai Precision Ind. Co. Ltd. of Taiwan, a major global EMS (electronics manufacturing services) provider, recently won a 3-year order from the Mexican government for 7 million 23.6-inch LCD TVs.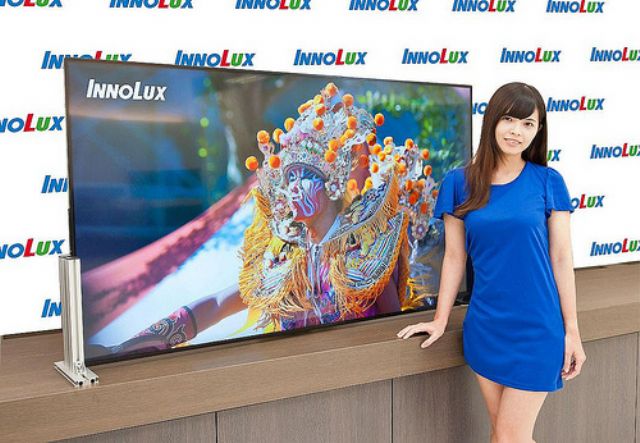 A LCD TV panel supplied by Hon Hai's affiliate TFT-LCD maker Innolux in Taiwan. (photo from Internet)
The supplier has begun small-batch shipments in June, and will continue expanding shipments in the second half of the year. For the rest of 2014, Hon Hai is expected to deliver two to three million units for the government contract, which will be all filled by Hon Hai's affiliate Innolux Display Corp., a major maker of TFT-LCD panels in Taiwan.
The Mexican government, duplicating China's subsidy program for home appliances for rural areas, began purchasing new LCD TVs this year to sell them at low prices to consumers.
Hon Hai will honor the contract with mostly assembled TVs, with some parts to be supplied for assembly in Mexico.
Innolux has set aside production capacity at its 8.5th-generation (8.5G) panel plant for 23.6-inch TV panels, due to insufficient capacity at its 5G factory, to help fill the order.
David Hsieh, vice president, DisplaySearch Greater China, says that panel makers will likely face supply tension starting July, due mainly to increasing demand from stocking by vendors for the Black Friday sales peak. This year, Hsieh says, major TV vendors are still scheduled to push large LCD TV models in the coming peak season. For example, he says, Vizio and Element will focus on promoting its new 60- and 65-inch models instead of  Emerson 50-inch ones. As a result, the V.P. says, demand for 50-, 60-, and 65-inch TV panels has been continuously rising, resulting in a 1% to 2% price hike in late June for all TV-panel sizes under 50-inch. Supply tension of TV panels is expected to continue in July, further driving up sub-50-inch TV-panel prices by 1% to 2%, while slowing price reduction of large TV-panels.
So the supply of information technology (IT) panels is tightening, and prices for notebook PCs and monitors are expected to hike 1% to 2% in July. In the past, most notebook PC panels were produced at panel suppliers' 5G facilities, with rapidly increasing demand for smartphone displays having driven most panel makers to produce smartphone panels at their 5G factories. In 2013, Hsieh says, only about 30% of panel makers' 5G capacity were for smartphone panels, but the ratio has surged to  50% this year, hence the continued supply tension of notebook PC panels since late 2013.