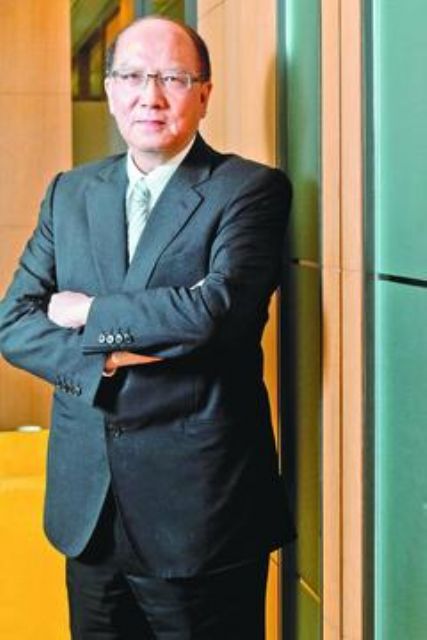 C.K. Liu, Teco's chairman. (photo from UDN)
To further expand global business, Teco Electric & Machinery Co., Ltd., an established maker of electro-mechanical products in Taiwan, recently announced plans to set up three motor factories in China, Japan and Germany, to focus on producing premium-efficiency IE3 motors.
In 2013, Teco registered revenue of NT$56.64 billion (US$1.89 billion), and anticipates to see its revenue grow significantly to the level of NT$60 billion (US$2 billion) to NT$68 billion (US$2.27 billion) this year.
In recent years, Teco has ventured into building wind turbines and electric vehicle (EV) powertrains. The company has won an order to supply hundreds of dedicated electric utility vehicles for the Xiluo Agricultural Products Market in southern Taiwan, as well as having signed a cooperation agreement with a filipino partner to jointly supply electric-jeepneys to replace ones with internal combustion engines in the Philippines.
Teco is scheduled to inaugurate a wind-turbine assembly factory in Hunan Province, China, in late August or early September. The Chinese subsidiary has taken orders for 50 2MW (megawatt) wind turbines from local power companies, with 25 units to be delivered in the first batch.
C.K. Liu, Teco's chairman, says that the U.S. is its prime export market due to the strong demand for heavy-duty motors needed for the exploration of shale oil and gas. Teco targets a 20% growth in revenue this year, Liu says, thanks to increasing demand from global customers.
To meet Japan and Europe's policy to upgrade motor efficiency from IE2 to IE3 in 2015, Teco plans to set up IE3 motor assembly factories in Japan and Germany soon. The Japanese facility will be a joint venture between Teco and Yaskawa Electric Corporation of Japan to  produce motors meeting JIS standards. All of Teco's IE3 motors for Japan are produced at the firm's Chungli plant in northern Taiwan.
Teco also says that Germany is its largest European market, and its new factory is expected to start up in 2015, to directly ship products for rush orders. Though China has not promulgated compulsory regulations for IE3 motors, Teco plans to install new motor production lines at an existing air-conditioner compressor factory in Qingdao, Shandong Province, to produce high-efficiency motors for the northern Chinese market. The new production line is to start up this yea.
At Teco's recent shareholders meeting, its board resolved to distribute cash dividends of NT$1.1 (US$0.04) for 2013.