Two major industrial-computer makers in Taiwan, Flytech Technology Co.. , Ltd. and Advantech Co.,Ltd., recently announced lucrative results for June.

Flytech chalked up consolidated revenues of NT$408 million (US$13.6 million) for the month, a record high. This was an increase of 1.8% from the previous month and 10.4% year-on-year (YoY).

The firm's consolidated revenues for the second quarter amounted to NT$1.19 billion (US$39.6 million), up 20% quarter-on-quarter (QoQ), while the figure for the first half was NT$2.18 billion (US$72.7 million), up 7.8% YoY.

Flytech, a major supplier of POS (point of sales) equipment, has enjoyed exceptionally high revenues in the past two months thanks to delayed shipments to major customers in North America and continued strong demand from Europe and Asia. The company recently won four- to six-year orders from European casinos for 6,000 to 8,000 units (equal to sales revenue of about NT$250 million, or US$8.33 million), assuring strong growth momentum over the next few years.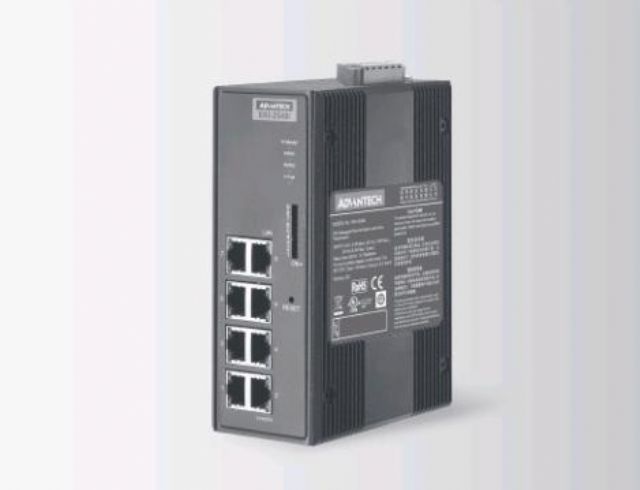 An industrial computer supplied by Advantech. (photo from company website)
Advantech reported June revenues of NT$3.11 billion (US$103.7 million), up 3.3% MoM and 18.6% YoY and a record monthly high for the company. The firm's consolidated revenues for the second quarter amounted to NT$9.28 billion (US$309.3 million), up 13.9% QoQ and a record high. In the first half of the year as a whole, accumulated revenues reached NT$17.43 billion (US$580.9 million), a 20.7% increase from a year earlier and again a record high for the period.
The company predicted that future sales growth would be the highest to the U.S., Europe, and China, and that the greatest expansion would be recorded by its embedded core computing business division.
K.J. Liu, Advantech's chairman, said previously that the business opportunities brought by the Internet of Things (IoT) and Smart City businesses are expected to enjoy a high-growth trend for about 15 years, and that his company will take advantage of that growth by becoming an enterprise with multiple business divisions.
Institutional investors said that both Flytech and Avantech's eye-catching results in the first half indicate that industrial-computer makers have weathered the unfavorable business climate and are facing a brighter outlook. The investors noted that in the second half, a traditional high period for the industrial-computer industry, major players are expected to report even better results.