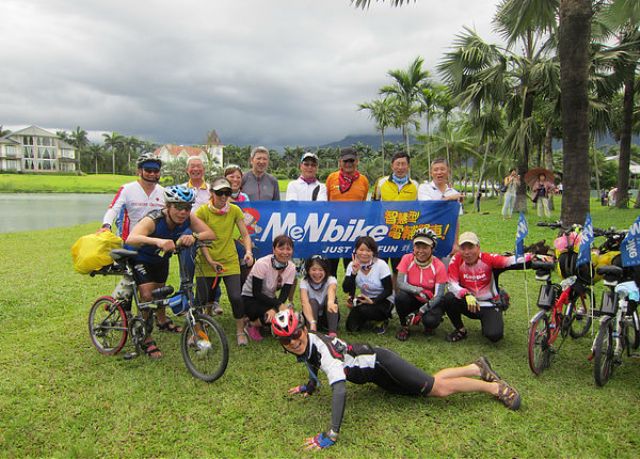 3MEN's MeNbike team (photo from the company)
3MEN Technology Co., Ltd. of Taiwan, an electronics company with expertise in automation who refocused on e-vehicle drive systems, recently debuted its MeNbike e-bicycles, equipped with power-assistance to ease uphill riding.
The company says its self-developed, innovative pedal-assisted e-bikes differ totally from such traditional design as hub-motor. 3MEN's pedal-assisted system is multi-nation patented, also enabling e-bicycles to achieve extra-long cruise range up to 80 kilometers, as well as being universally applicable.
J.P. Tsai, 3MEN's president, says that a rider simply has to power up, choose power-assist level to suit terrain, and even ride the bike without power-assist upon battery depletion.
Founded in 1995, 3MEN initially focused on power-electronic devices in automation, offering wide ranging products but especially for medical equipment and traditional industries. The firm successfully developed the advanced power-assisted propulsion system for e-bikes by adopting brushless DC (BLDC) motors, realizing compactness, energy saving, low temperature after long operation, quietness, durability, stability, maintenance-free brush and high efficiency.
Its sophisticated control-unit also effectively achieves constant torque, smart speed control, brake stop, swift clockwise/counter-clockwise (CW/CCW) direction change etc.