Acer Inc., a major personal computer (PC) vendor based in Taiwan, recently reported consolidated revenue of NT$36.55 billion (US$1.22 billion) for June, up 43% from the previous month and a record monthly high this year, but down 2.34% year-on-year (YoY).

The company had Q2 consolidated revenue of NT$81.35 billion (US$2.71 billion), up 6% quarter-on-quarter (QoQ), but down 9% YoY, with H1 cumulative consolidated revenue of NT$158.08 billion (US$5.27 billion), a 12.8% YoY decline.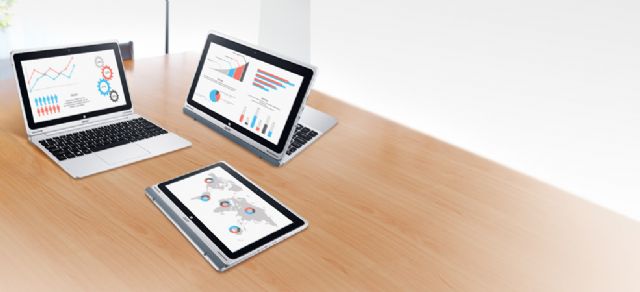 Acer's newly launched Switch 10 tablet-laptop hybrid further drives sales in June. (photo from company website)
Acer attributes its revenue growth in June to hot market response to its new Switch 10 tablet-laptop hybrid (a slate tablet with a removable keyboard), which was launched in May. In addition, the replacement demand triggered after Microsoft's stoppage of support to Windows XP OS also led to mild growth in Acer's notebook PC sales in the month. The company also attributes the QoQ revenue growth to uninterrupted workdays in Q2, recovering notebook PC demand, and waning of uncertainties in the market.
Acer is expected to report better profitability in Q2, with related figures being audited. Acer named new CEO Jason Chen in early 2014, who has been controlling costs. At a function held by the Acer Foundation, chairman Stan Shih said that Q2 earnings will definitely improve over that in Q1.
In Q3, a traditional high season for consumer electronics, Acer forecasts its sales of tablet PCs, mid-range notebook PCs and smartphones will see growths over the previous quarter.
Industry sources say Acer's internal sales goal targets a 15% QoQ shipment growth in Q3.