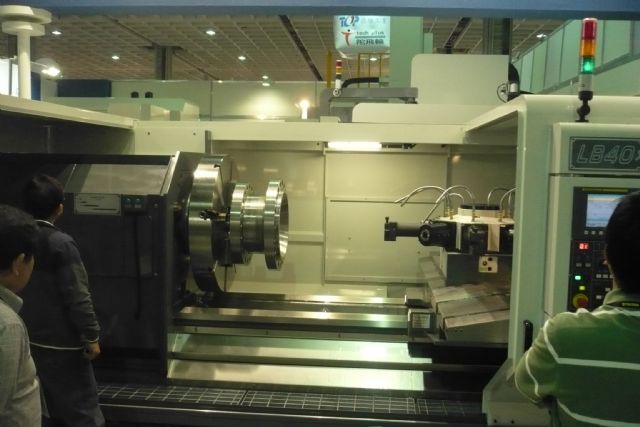 Brisk first-half exports trigger bright yearly forecast in Taiwan's machine-tool makers.
In June, Taiwan shipped US$352 million of machine tools, up 13.3% year on year to help boost Taiwan's H1 exports by 4.9% YoY to US$1.8 billion or so, according to the Taiwan Association of Machinery Industry (TAMI).
TAMI President J.C. Wang pointed out that the June figure shows the island's machine-tool exports returning to the peak of 2012, attributing such performance mostly to the 16.1%, 8%, 42%, 23%, 60%, 65%, 35%, and 29% YoY growths in exports to China, America, Germany, Holland, Russia, Italy, Japan, and Brazil, respectively.
Based on the strong H1 exports, industry executives project the island's machine-tool industry to see exports increase 8-10% to US$3.9-4 billion for 2014.
Most machine-tool makers in Taiwan expect to be busy delivering orders throughout the final quarter.
Secretary general of the Taiwan Machine Tool & Accessory Builders' Association (TMBA), J.C. Wang, remains upbeat about the outlook of the machine tool market in spite of the recent Portugese financial crisis.
However Taiwan's manufacturers are worried about the Free Trade Agreement between  China and South Korea, likely to be signed at the end of this year, that will, after becoming effective July next year, allow many South Korea-made products, including machine tools, to be shipped to China duty-free, hence upsetting the playing field for Taiwan-made machine tools are still taxed in China, which is Taiwan's biggest market for such items by absorbing around 30% of the total exports.  (KL)