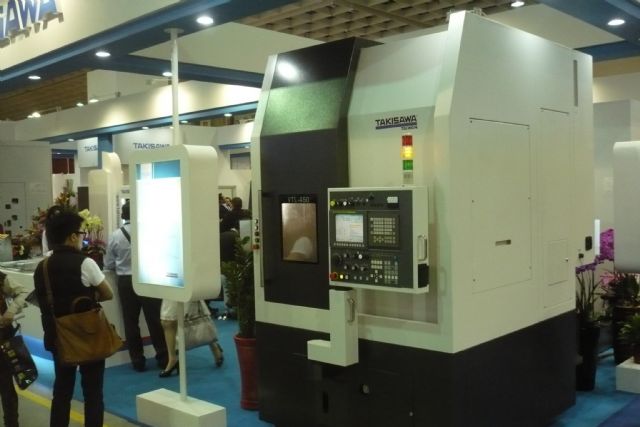 Taiwan's machinery exports gain 8.2% year on year in the first half of this year.
According to the Taiwan Association of Machinery Industry (TAMI), the island shipped US$10.1 billion of machinery in the first half (H1) of the year, up 8.2% year on year, with such increase to reach a 10.6% year-on-year growth to NT$307 billion (US$10.2 billion) if denominated in the New Taiwan dollar.
In June Taiwan's shipments increased 12.7% YoY to US$1.91 billion or up 13.7% from the same month of last year to NT$57.6 billion (US$1.92 billion), outperforming the 9.9% growth recorded by the island's electronics industry, long the major growth driver of Taiwan's exports.
TAMI President C.C. Wang ascribed the growth mostly to the recovery of global economy, also predicting Taiwan's shipments to total at least US$1.9 billion a month through August, with such upbeat outlook to motivate Wang to project the island's machinery industry to generate revenue up to NT$1 trillion (US$33.3 billion) and ship more than US$20 billion of machines by the end of this year, with the exports rising 10% YoY.
Nevertheless he warns of several factors that may hurt Taiwan's machinery shipments this year. The NT-dollar-to-greenback rate exceeded 30-to-1 in Q2, making Taiwan's exports less competitive, which will be exasperated once South Korea signs a Free Trade Agreement by the end of this year with China as planned, with the FTA to exempt at least 90% of South Korea-made machines from tariff. (KL)