Thanks to recovering demand from major markets the U.S. and Europe, Taiwan's top-two bicycle manufacturers Giant Manufacturing Co., Ltd. and Merida Industry Co., Ltd. reported increased export volume, revenue and earnings in the first half (H1) of the year.

Merida recently reported H1 operational results, including consolidated revenue of NT$12.43 billion (US$414.3 million, up 7.9% year-on-year (YoY), net earnings of NT$1.43 billion (US$47.5 million, up 0.14% YoY), and accumulated earnings per share (EPS) of NT$5.01 (compared to NT$5.0 a year earlier). The company said that its H1 revenue hit a record high for the same period in company history, thanks mainly to more favorable business climate in the U.S. and Europe as well as milder weather there to foster demand, with sales in China being tepid.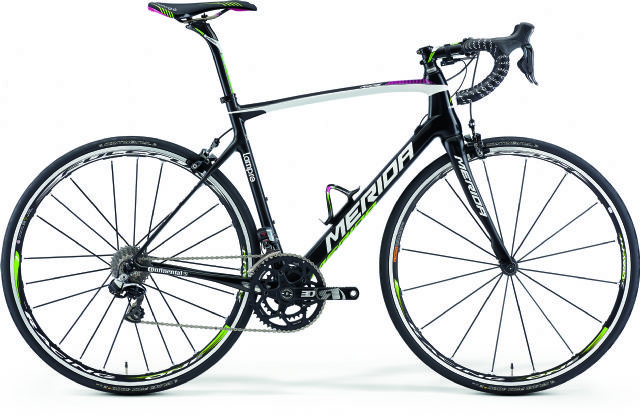 A high-end 2015 racer model from Merida. (photo from Merida)
Merida said its Q3 production is fully booked to expect promising results.
Giant, a major bicycle manufacturer globally, registered H1 consolidated revenue of NT$29.34 billion (US$977.9 million), up 7.9% YoY, net earnings of NT$1.92 billion (US$64 million), an 11.7% YoY increase, and accumulated EPS of NT$5.12 (US$0.17), compared to NT$4.58 (US$0.15) a year earlier.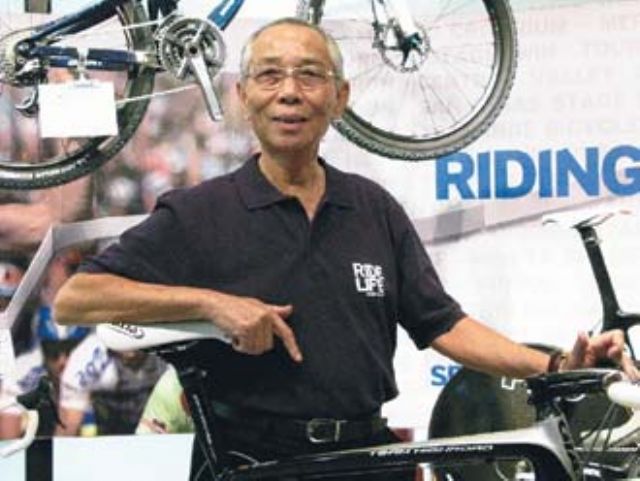 King Liu, Giant chairman. (photo from UDN)
KMC Chain Industrial Co., a major maker of bicycle and motorcycle chains, also reported promising H1 results, with registered consolidated revenue of NT$1.23 billion (US$41 million), up 28% YoY; net earnings of NT$230 million (US$7.67 million); EPS of NT$2.14 (US$0.07); as well as record Q2 profit margins of 39% and net margin of 23%.
The chain maker attributes such H1 results to increasingly stronger profitability in conjunction with the acquisitions of overseas distributors in Europe and the U.S.; while shipments of 11- and 10-speed, high-end chains have been increasing thanks to hot sales of high-end mountain and road race bikes by major customers. The increasing production of high-end products has effectively enhanced KMC's profit margin to a record of 39% in corporate history.
Industry sources say that Taiwan's bicycle industry has generally circumvented underselling competition, with Giant and Merida having been upgrading product quality and export average selling prices (ASP). For many years, the two bike makers have been aggressively engaged in  sports marketing by intensively sponsoring global cycling teams, hence building brand images in high-end markets.
The sources say that Giant's profit growth this year is from relatively normal weather in and expanding demand from major export markets as Europe and the U.S.; more importantly, Giant's bikes are winning increasing consumer recognition, and winning performance of its sponsored cycling teams also effectively promote global sales.
Also helping the bike makers' success globally is product differentiation, which is further strengthened by sponsoring global cycling teams. One of the most successful and recent examples is Giant's female-specific sub-brand Liv sponsored several female race teams and two of them, the Vos and Wild, won the Gold and Silver in the inaugural La Course of Tour de France 2014, the first-ever female Tour de France.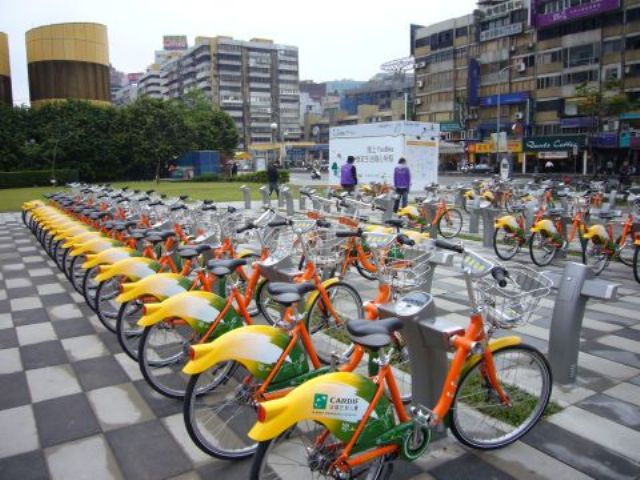 The YouBike bicycle-sharing system proposed by Giant is very popular in Taiwan's capital Taipei. (photo from UDN)
King Liu, Giant chairman, also envisioned the trends of energy-saving, eco-protection, and LOHAS
(
Lifestyles of Health and Sustainability) many years ago, who played a part to promote the YouBike public bike-sharing in Taiwan's capital of Taipei. After only a few years of operation, YouBike is now very popular for short-range urban transport.
Caption 1: King Liu, Giant's chairman. (photo from UDN)
Caption 2: A high-end 2015-year race bike from Merida. (photo from Merida)
Caption 3: The YouBike bicycle-sharing system proposed by Giant is very popular in Taiwan's capital Taipei. (photo from UDN)