With applied technologies such as big data, cloud computing and wireless Internet access advancing, the Internet of Things (IOT) is increasingly deemed as the next ITC sector since the advent of smart devices to generate vast  business opportunities for Taiwanese high-tech firms, especially given the island's well-developed semiconductor industry.

To realize profits amid the foreseeable IOT boom, Industrial Technology Research Institute (ITRI), Taiwan's government-funded R&D institute, advises Taiwanese companies to focus more on developing related operating systems (OSs), instead of hardware, for inter-connectivity between devices.

ITRI's suggestion makes sense. The recent report by Gartner Inc., a British market research firm, shows that global revenue generated from various businesses derived from IOT is forecast to reach US$328 billion by 2020,  US$262 billion of which to be generated from upstream sectors, whose commercial products  mainly supply data analyzing and app software developing services.

The report says midstream sectors will be composed of providers of cloud computing, data center, server and storage services, as well as developers of methods and standards for information exchange in wireless networks, to contribute around US$18 billion to the industry's overall turnover by 2020. And mid-downstream sectors will be mainly engaged in  wireless communication and network systems, including 4G, WiFi, Zigbee etc., to generate estimated annual revenue of US$17 billion.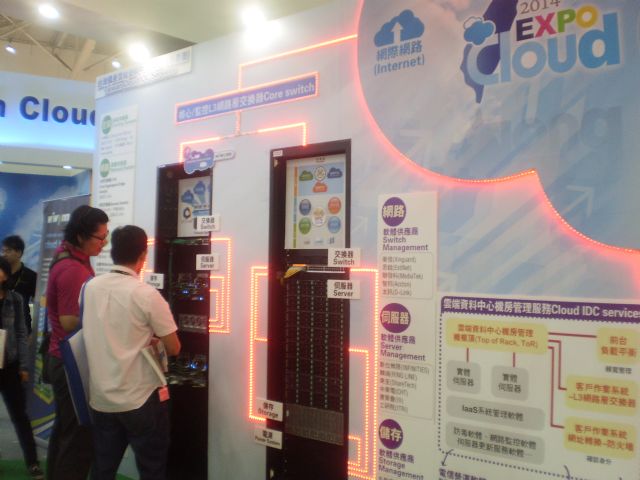 Cloud computing, big data and storage services will make up the midstream sector of the IOT industry.
Based on Gartner's description of the industrial structure, ITRI warns that Taiwanese firms, if only focused on manufacturing, will not be able to move upmarket to gain  profits, instead be tied to lower-profit downstream sectors, which mainly include businesses as production of power supplies, communication equipment and related hardware for the IOT, with annual revenue forecast to reach about US$31 billion. In other words, ITRI says, Taiwanese firms will access only about 10% of the market.
Therefore, ITRI advises Taiwanese firms interested in exploring the promising market to venture into OSs for wearable devices connected to IOT to enhance value and margins.
Considering that ever more startups are supplying wearable devices to increase possibility of fierce underselling among players, ITRI mentions that the market is expected to undergo restructuring beginning in 2016 and then see persistent growth slowdown through 2018. (SC)