Panion & BF Biotech Inc. (PBF), a pharmaceutical company based in Taiwan, recently announced that its new drug Nephoxil (Zerenex in the United States) for treating kidney disease has won marketing approval from the U.S. Food and Drug Administration (FDA).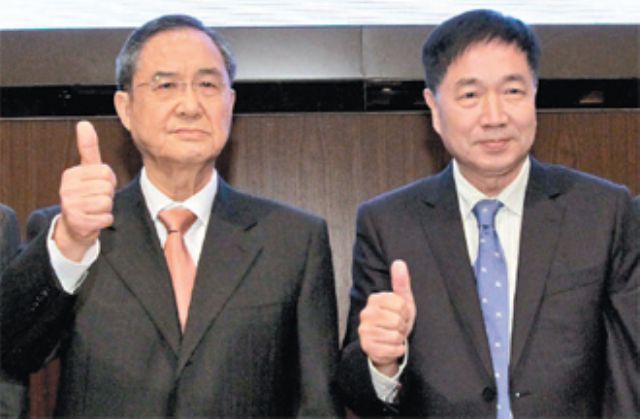 PBF chairman C.M. Lin (left) and president Michael Chiang. (photo courtesy UDN)
Nephoxil is an oral ferric iron-based phosphate binder for treating anemic patients with non-dialysis-dependent chronic kidney disease (CKD). The first-ever new drug from a Taiwanese company to win FDA approval, Nephoxil has been licensed to PBF's U.S. partner, Keryx Biopharmaceuticals.
PBF has also licensed the new drug to its Japanese partner, Japan Tobacco, and that company's subsidiary, Torii Pharmaceutical, which obtained marketing approval in Japan early this year and began selling it in May under the name "Riona."
In addition, PBF applied to Taiwan's Food and Drug Administration (TFDA) for approval in 2012, and the new drug now in the certification process.