A fully-owned subsidiary of the German carmaker Volkswagen  has been set up recently in Taiwan to handle multi-brand sales on the island. Ryan Searle, president of Audi Taiwan, the core of the new VW Taiwan, says annual sales of new Audis on the island are expected to reach 6,000 units by 2015 and 10,000 within the next three years.

VW Taiwan is capitalized at NT$800 million (US$26.7 million) and will start up on the first day of 2015 to run the four brands including Audi, Volkswagen, Skoda and Volkswagen Commercial Vehicle (VWCV).


Audi's Annual Sales in Taiwan (2009-2017)

Year

2009

2010

2011

2012

2013

2014*

2015*

2017*

Volume

1,330

2,303

3,365

4,000

4,100

5,000

6,000

10,000

* Targeted volume
Source: Audi Taiwan

Through video conference, Su Weiming, executive vice president of Volkswagen, Volkswagen's Greater China and Southeast Asian operations, announced mid-2014 that a fully-owned VW Taiwan will be set up in January 2015 to initially take over the agency of Volkswagen, VWCV, Skoda, and Audi. 
Industry sources say VW Taiwan  has rented an office in downtown Taipei to house Audi Taiwan and Volkswagen Financial Services Taiwan Ltd.
Ryan Searle will continue to be the managing director of Audi, while the current Audi Taiwan sales director Y.L. Lee will handle future sales of Skoda on the island. Executives for the other two brands have not been announced.
Searle stressed that the existing Audi Taiwan management team will stay unchanged, without impacting customer services. Audi Taiwan employs about 60 people and could hire as many 150. According to Searle, posted as Audi Taiwan president in August from his previous job as managing director of Audi South Africa, the  company will achieve targeted annual sales volume on the island of 5,000 units in 2014, a year earlier than expectation. Driven by launches of restyled major models as A1, Q5 and Q7 in Taiwan next year, Audi Taiwan's 2015 sales volume is expected to top 6,000 units.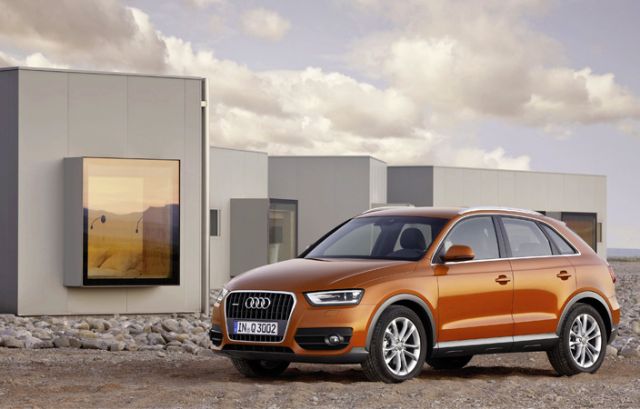 Audi Taiwan's president Ryan Searle recently said annual sales volume of Audis on the island is expected to hit 6,000 units by 2015. (photo from Audi Taiwan's website)
By 2017 Searle says Audi Taiwan's sales volume is expected to break 10,000 units to make the brand equal Mercedes-Benz, BMW and Lexus to be a first-class luxury import nameplate on the island.
Su said earlier that over the next three years Volkswagen aims to elevate annual new-car sales volume of VWs in Taiwan to some 15,000 units, also targeting a 10% share or 35,000 to 40,000 units in Taiwan's domestic automobile market.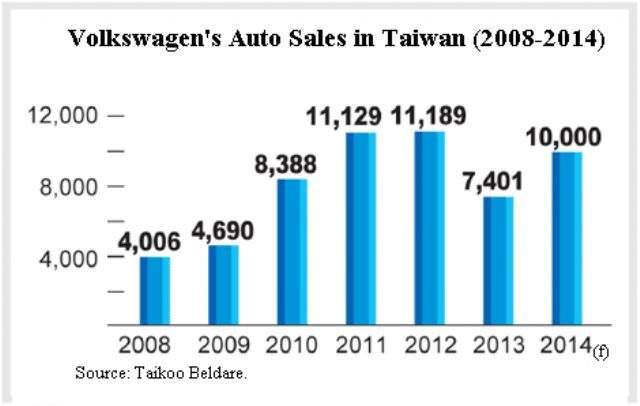 Volkswagen's new-car sales in Taiwan excluding Audi & Skoda (2008-2014).