To further ramp up smartphone shipments in Q4 and grab business opportunities during the Diwali Festival sales peak in India, Asustek Computer Inc. (ASUS brand), a major personal computer (PC) and smartphone vendor in Taiwan, recently said it has ready  some 100,000 newly released ZenFone smartphones for India.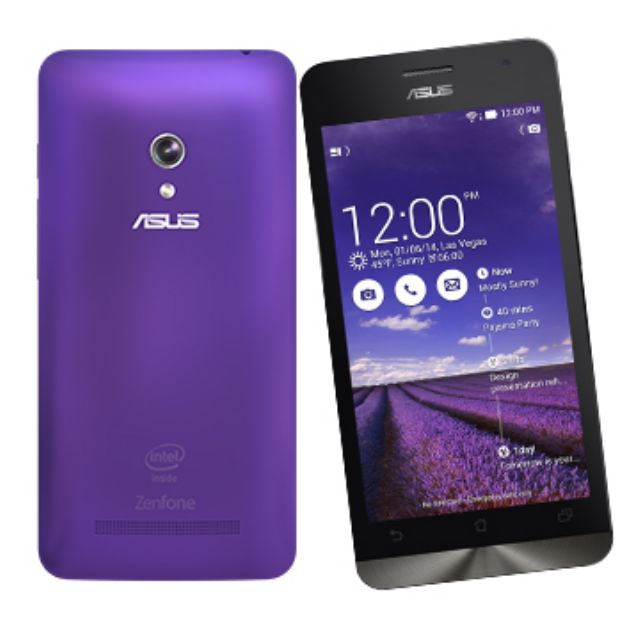 The ZenFone 5 by ASUS. (photo from the company)
But such volume is forecast to still lag the strong demand in the booming market. Peter Chang, regional head of ASUS's South Asia & India country manager says the Zenfone Series in India has fared tremendously to have  reached more than 300 cities across India. To meet Diwali-driven and steady demand in India, we will make available 100,000 units but believe the volume would be insufficient, so are still working to offset the shortage.
The Asus Zenfone range was released in January 2014 and has reached worldwide to include 4G LTE connectivity. There are three handsets in the range: Zenfone 4, 5 and 6, each with progressively better hardware and higher prices. The Zenfone 4 has a 4.0-inch screen of 800X480 pixels with a 1.2 GHz Intel Atom processor and a 5 MP rear camera. The Zenfone 5 has a 720p 5.0-inch display and is powered by a 2.0 GHz Intel Atom processor and an 8 MP rear camera. The Zenfone 6 has a larger, 6.0-inch screen of the same 720p resolution, uses the same 2.0 GHz processor and has a 13 MP rear camera. ASUS has recently updated the Zenfone to Android 4.4 Kit Kat and introduced the Zenfone T45, which has a 4.5-inch 854X480 pixel display, Qualcomm Snapdragon 400 power and a 5 MP rear camera and 4G LTE.
All major international smartphone brands have also been ramping up  inventory in India to meet increasing demand from the Diwali Festival. Xiomi of China  recently announced having  booked a charter flight from Hong Kong to ship to India  smartphones, targeting weekly sales of some 100,000 units. Huawei, another Chinese smartphone vendor, just launched its Honor 6 high-end smartphone; while Samsung of South Korea is scheduled to soon announce its Note 4 phablet before Apple's iPhone to be vended in India.
Industry sources say to achieve the Q4 shipment goal of 600,000 smartphones to India, announced by ASUS' CEO Jerry Shen earlier, the Taiwanese company shipped  100,000 ZenFones to India to  temporarily overcome supply shortage of ZenFone 4 and ZenFone 5.
To further boost sales in the peak period, ASUS's Indian partner Flipkart plans the "Zen for All" sales campaign, to provide a 10% discount for ZenFone buyers using credit-cards. Such strategy, industry insiders say, could  further upgrade ZenFone's price competitiveness by narrowing the price gap with major same-class rival Redmi.
Chang forecasts that ASUS may be in the top-10 in the Indian cellphone market this year and then rise to No. 5 by 2015, driven by the announcement of new-generation models in the market.
ASUS' internal forecast is for  monthly smartphone shipments to India to reach 150,000 to 200,000 units in Q4, surpassing its 600,000-unit goal, and by 2015 the Indian market may outstrip Taiwan to become ASUS' third-largest smartphone market.