Japanese automaker Mazda recently announced the kick-off of operations at its new national sales company in Taiwan, Mazda Motor Taiwan (MMT). MMT will plan and implement branding and sales strategies aimed at boosting sales on the island.

The local subsidiary has announced that the assembly of its Mazda 3 compact car on the island would cease by year-end, and that in the future all Mazda 3s will be imported from Japan. Local production of the Mazda 5 wagon is expected to be terminated within three years, after which MMT will focus exclusively on selling imported products.

MMT was the second Japanese auto brand in three years to announce its withdrawal from local assembly in Taiwan. The first was Suzuki Motor Corp.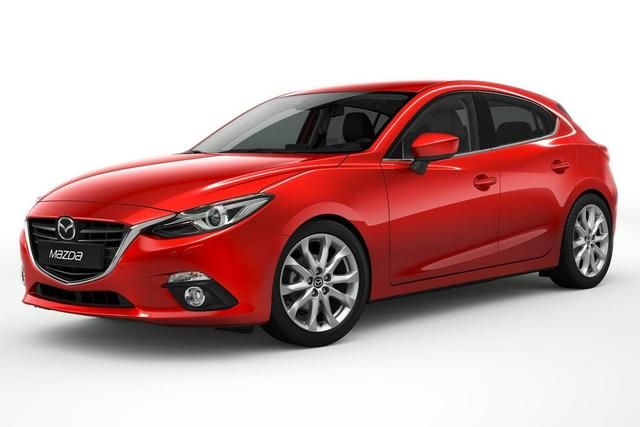 MMT is scheduled to launch the imported Mazda 3 to replace its locally assembled version. (photo from the Internet)
Mazda began selling vehicles in Taiwan in 1959, and since 1998 all of its sales-related activities on the island, including sales and customer service, have been carried out through Ford Distribution Taiwan Ltd. (FDTL). Mazda vehicles are selling well on the island, especially models that feature Skyactiv technology such as the Mazda CX-5 and Mazda6, registering a growth of almost 18% in 2013.
MMT will take over FDTL's Mazda sales network and assume control of all sales-related activities. Later on, MMT hopes to further enhance its sales structure and the Mazda brand in Taiwan. Mazda's long-term contract assembler in Taiwan, the Ford Lio Ho Motor Co., Ltd. (FLH), the local assembler of Ford cars, will continue to produce the Mazda 5 for MMT, although Mazda Japan has halted production of the model and terminated future development plans for it. In consideration of the continuing demand on the island, Mazda has decided to continue contracting FLH to produce it until Taiwan's sixth-stage emissions standards are put into effective in 2017. After that, all Mazdas sold in Taiwan will be imported.
Sales of Mazda cars in Taiwan have generally performed well in the past, and the nameplate ranked as the fifth-largest auto brand on the island until some imported brands, such as Mercedes-Benz, Volkswagen, and BMW, entered the top-10 ranking this year. With some new models, including the new-version Mazda 3 and MX-5, to be launched in 2015, industry sources predict that Mazda will be back in fifth place next year.
Thanks to the sharp depreciation of the Japanese Yen and Taiwan's reduced tariff on auto imports (17.5% now), industry sources believe that the imported Mazda 3 will be priced very competitively with locally assembled counterparts. In fact, when Mazda introduced the imported Mazda 6 sedan to Taiwan in the early 2000s, its attractive pricing (even lower than some locally assembled counterparts) and the Made-in-Japan halo immediately triggered a hot market response. Most local auto vendors are closely watching the upcoming import of the Mazda 3.
Sales of Mazda cars in Taiwan reached 12,218 units in the first three quarters of 2014, yielding a 3.9% market share.