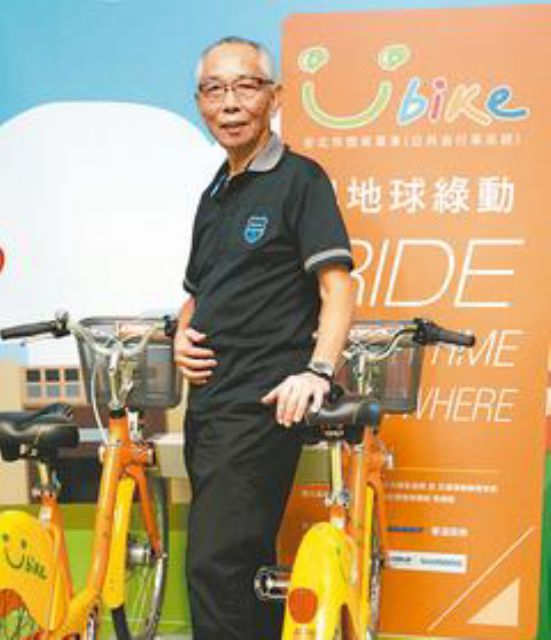 King Liu, chairman of Giant Manufacturing, the world's largest bicycle maker. (photo courtesy UDN)
Strong peak-season demand is boosting the revenues of bicycle manufacturers in Taiwan.
Thee Giant Manufacturing Co. Taiwan's and the world's largest maker of assembled bicycles, reported consolidate group revenues of NT$5.72 billion (US$190.7 million) for September, up 15.4% from a year earlier, and January-September revenues of NT$45.98 billion (US$1.53 billion), a 9.1% year-on-year (YoY) increase.
With the introduction of new products for 2015, Giant's revenues are expected to continue growing in the remaining months of the year to hit a new record high.
The Merida Industry Co., the No. 2 bicycle maker on the island, posted September revenues of NT$2.37 billion (US$78.9 million), up 1.6% YoY, and revenues for the first three quarters of NT$20.16 billion (US$671.9 million), a 7.6% YoY increase.
Giant pointed out that its new models have won a hot market response worldwide, especially in Taiwan, Australia, and Japan, leading to subgstantial revenue gains those areas.
Merida presented its new 2015 models in September, diverging from its focus on high-end mountain bikes of the past few years to put more emphasis on road and racing bikes. This year the firm launched three new road-bike series--the Reacto, Ride, and Scltura, appealing to different rider groups--along with a special disc-brake edition specifically for triathlon athletes. Giant predicted that recovering demand for high-end models in Europe and the U.S. markets, as well as the return to normality in China, will help it achieve another record in annual revenues this year.
The Taiwan-based KMC Chain Industrial Co., the world's largest maker of bicycle chains, reported September revenues of NT$260 million (US$8.7 million), up 47.4% YoY, and first-three-quarters revenues of NT$1.99 billion (US$66.6 million), a 35.6% YoY increase. The chain maker began including revenues from its Chinese subsidiary (KMC Tianjin) and three overseas distributors in the company's income in July.
KMC operates business divisions for both bicycle chains and motorcycle chains. It currently runs a factory in Taiwan and another in Tianjin, China, along with two overseas sales companies, one in Europe and another in the U.S., to provide direct services to customers in those areas.