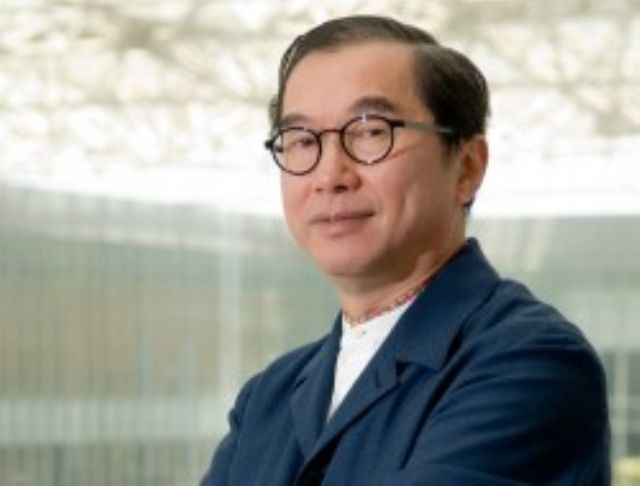 Barry Lam, chairman of Quanta, a major notebook PC contract assembler in Taiwan. (photo from UDN)
Quanta Computer Inc. of Taiwan, a major notebook PC contract supplier, recently announced  operation results for the first three quarters.
Thanks to demand during  Thanksgiving in Europe and the U.S., Quanta's September revenue hit a record monthly high this year of NT$85.16 billion (US$2.84 billion), up 4.8% month-on-month (MoM) and up 11.8% year-on-year (YoY), with shipment volume hitting a two-year monthly record. Some institutional investors forecast the firm's annual shipments to increase about 10% to some 47 million units in 2014.
In Q3, Quanta's revenue increased 13.9% quarter-on-quarter (QoQ) and 10.9% YoY to NT$244.33 billion (US$8.14 billion), with  cumulative revenue in the first three quarters up 10.8% YoY to NT$674.67 billion (US$22.49 billion).
The supplier attributes its high revenue growth in September to the increasingly stronger demand for mid-to-low priced 2-in-1 (or hybrid) notebook PCs, as well as the Thanksgiving shipment peak. Quanta shipped 4.8 million notebook PCs in September, a two-year monthly record and about 100,000 more than in August.
In the Q3 shipment peak, Quanta delivered 13.7 million notebook PCs, up 19.13% sequentially. The QoQ growth surpassed the firm's previously forecasted 10%. In the first nine months, it shipped 35.7 million units, up 15.16% YoY.
Institutional investors forecast Quanta's annual shipments to reach 47 million units this year, a 9% increase. Though Q4 is a traditional off season, investors said that Quanta's cloud business and shipments of servers with Intel's new Grantley platform are expected to keep the company's Q4 operation normal.
Among major counterparts in Taiwan, Quanta led in notebook PC shipment in September with  4.8 million units, compared to about 4.4 million by No. 2 Compal Electronics Inc., with Wistron Corp. and Pegatron Corp. being the top two in shipment growth.