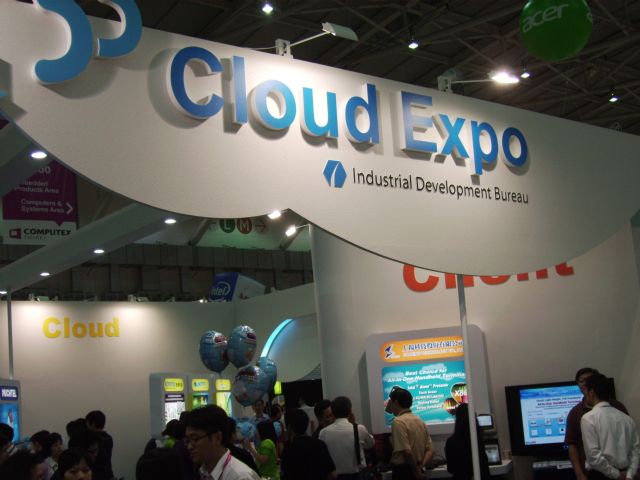 Multinationals hunt for cloud tech talents in Taiwan.
Multinationals including International Business Machines Corp. (IBM), Microsoft Corp., Red Hat Inc., and Hewlett Packard Co. (HP) are hunting cloud-technology specialists in Taiwan for plans to quickly build presence in the cloud-computing market, which is projected at US$200 billion over the next six years.
General manager of Red Hat Greater China, Chang Senming, said his company targets becoming the leader in enterprise cloud market in the next wave of competition by making open source the standard of cloud-computing architecture.
Red Hat, global supplier of open source solutions, had Q2 revenue of US$446 million in fiscal 2015 ending August 31, 2014, up 19% year on year, counting in Taiwan Taiwan Semiconductor Manufacturing Co. (TSMC), Chunghwa Telecom Co., Ltd., CTBC Bank, and Taiwan Mobile Corp. among its major customers.
According to Chang, the company has doubled its sales and technical staff in Greater China including Taiwan, with R&D specialists in its Beijing facility raised to 400 from 200.
IBM is training specialists by offering cloud-application programs in Taiwan's National Taiwan University, National Chiao Tung University, National Tsing Hua University, National Cheng Kung University, National Taiwan University of Science and Technology, National Sun Yat-sen University, Feng Chia University.
HP is hunting for experienced cloud sales reps in Taiwan and plans to increase R&D staff in Taiwan albeit to cut 5,000 jobs worldwide.
Industry executives say that the shortage of cloud-computing specialists is escalating due to thriving market for cloud-hosted apps driven by rising popularization of smart mobile devices, and that the average 10% increase yearly in cloud spending by multinationals in Taiwan proves market potential of the cloud.
Unfortunately, the executives note, the supply of cloud tech talents in Taiwan remains short for the existing higher-education system simply does not train such personnel.
Market consultants IDC forecasts the cloud-computing market to create 13.8 million jobs worldwide in 2015. (KL)