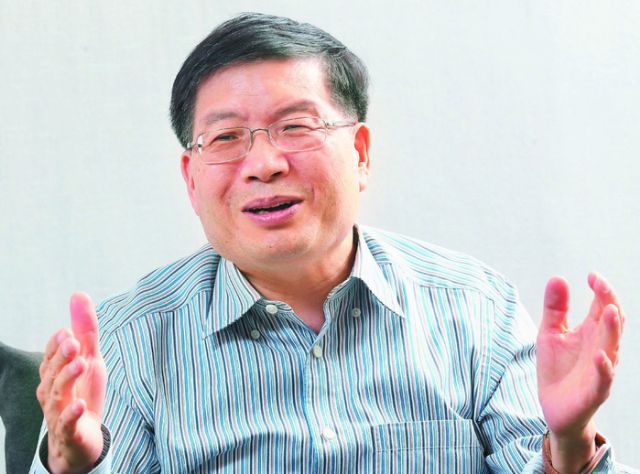 Jerry Shen, CEO of Asustek Computer Inc., a major PC and mobile-device vendor headquartered in Taiwan. (photo from UDN)
Jerry Shen, CEO of Asustek Computer Inc. (ASUS), a global personal computer (PC) and motherboard vendor headquartered in Taiwan, says that his company emulates Apple Inc. of the U.S., trying to constantly pursue the best and outdo itself. In the era of Internet of Things (IoT), he stresses, ASUS will continue to cultivate more talents in both hardware and software and invest more resources in developing business in cloud computing, being  confident to become one of the most respectable brands globally.
The CEO says that some Taiwanese information and communication technology (ICT) companies, including ASUS, have moved a step up the international supply chain by directly discussing with international heavyweights such as Microsoft and Intel over their product plans, indicative of equal partnerships with the big names rather than merely following in their footsteps.
Major Directions
In end products, Shen says that ASUS has mapped out four major development directions, including personal computer, mobile computing, IoT, and robotic computing.
In 2014, Shen says that all of ASUS' shipments of notebook PCs and mobile devices will continue to increase, with, after considerable development in the past three years, its wearable products expected to drive growth in the future, as well as shape ASUS into one of the most respectable enterprises over the next 20 years.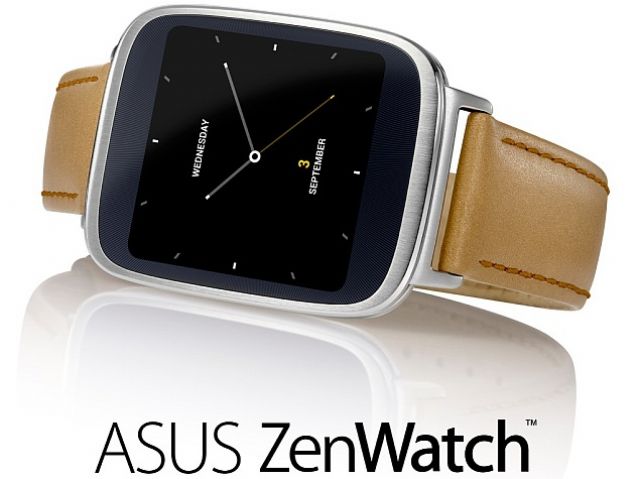 ASUS ZenWatch, a new product that ASUS is betting on to drive growth. (photo from Internet)
Regarding smartphone business, Shen proudly says that the firm has weathered the most difficult period in the highly competitive market, to move strategically into a "major leaguer" from a "minor leaguer". In 2014, ASUS launched various smartphone models whose sales have been smooth worldwide, due to superior quality and performance but lower-than-expected prices.
In line with its motto, Shen says that many 3C (computer, communication, and consumer electronics) product critics and supply-chain partners praised the design of ASUS' new smartwatch,  ZenWatch, to be among the best of its kind available globally.
With an eye on practicality, Shen says that his company always prioritizes pursuing perfection then cost, aiming to lead consumers into the "User Happiness Experience 2.0" era and offer ASUS users the seemingly impossible pleasure of "popularly-priced luxury products."
Giant Lion 
ASUS has been aggressively executing the group's "Giant Lion Project" in recent years, to focus on both own-brand products and contract manufacturing, as well as notebook PC business (aiming to become one of the world's top three vendors) and motherboard (winning 50% global market share). Shen says that ASUS is currently accelerating hardware development, which is also the group's core competitiveness.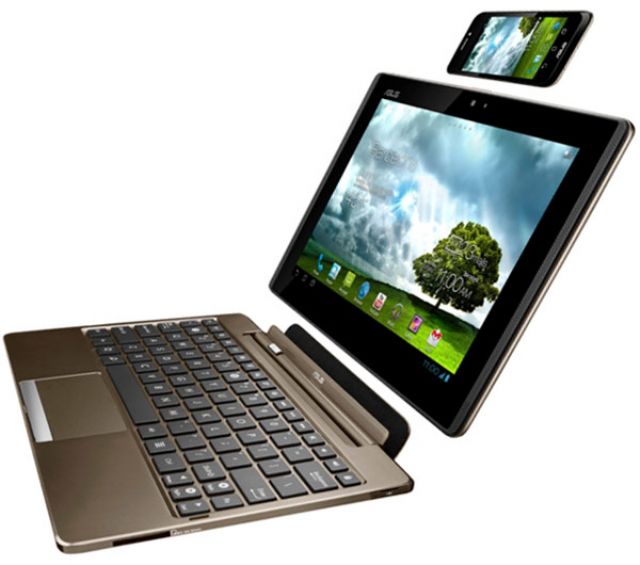 ASUS aims to maintain its global lead in the three-in-one device market. (photo from Internet)
Regarding motherboard business, Shen says that ASUS has become a "giant lion" in the global market thanks to its core technology and speed. The company targets further upgrading product "batting average", to pursue not product diversity but developing "heroic"  products.
Sales of ASUS notebook PCs have been smooth in recent years. In 2014, the company targets two-digit growth again. Shen points out that his company is moving forward according to goals: targeting to maintain its lead in the three-in-one (laptop, tablet and smartphone) device market, and gaining the top-three rank in international notebook PC market. In addition, the CEO adds, ASUS will continue to strengthen  partnerships with processor maker Intel and software developer Microsoft.
In conjunction with rapid business expansion, ASUS expects that the mobile-device revenue will outstrip PCs' in 2017, though its PC business will continue to enjoy smooth growth. In IoT business, ASUS has had a very good start. In robot business, ASUS is focused on integrating robot and IoT for developing new and innovative applications. For example, the ASUS-reinvested AGAiT Technology Corp. launched its self-developed cloud-based floor-sweeping robot in mid-2014, and the subsidiary is also working on many development projects, says Shen. AGAiT's home-cleaning robot ECO3 is equipped with highly-sensitive wide-angle lens, cloud intelligent remote management system that redefines the image of cleaning robot to provide not only floor cleaning but also home surveillance.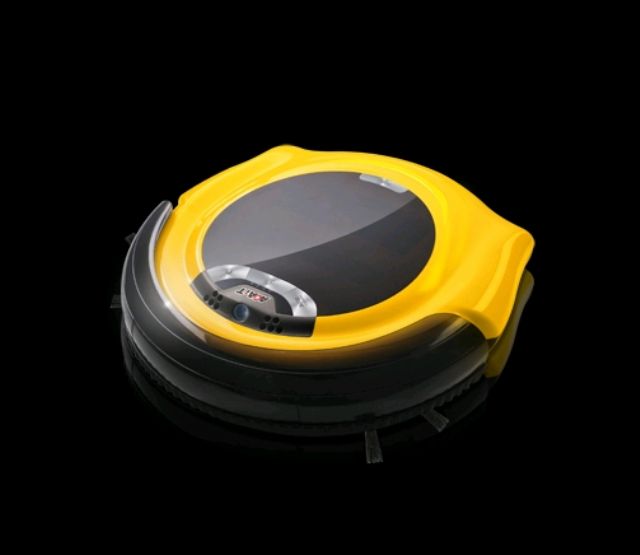 A cloud-enabled home-cleaning robot developed by an affiliate of ASUS. (photo from AGAiT).
Cloud
"Without connecting to new cloud and IoT architectures, we deem that mobile devices to be insignificant. ASUS recognizes that all our future business development, including personal computer, mobile computing, IoT, and robot computing, will rely on the cloud," says Shen.
The cloud is the core to upgrade value of various types of hardware devices, to create unlimited opportunities and challenges. ASUS has been focusing on these related fields and insists on innovation as its best strategy to face future challenges. "We are not only strengthening business deployments in cloud-related fields, but also steadily investing resources in smartphone and other mobile-device product development, which we see as the best carriers in the era of cloud computing," says Shen.
In 2014 ASUS aims to achieve several shipment goals, including 22 million to 23.1 million notebook PCs (11% to 16% increase year-on-year), 22.3 million to 22.6 million desktop PCs and motherboards (7% to 9% YoY), 10.7 million to 12.0 million tablet PCs (25% YoY), eight million smartphones (430% YoY), and some 200,000 smartwatches.