Acer Inc. of Taiwan, a major international personal computer (PC) vendor, recently announced encouraging results for Q3, 2014, including operating income of NT$1.10 billion (US$36.27 million), up 66.8% sequentially or quarter-on-quarter (QoQ); profits after tax (PAT) of NT$651 million (US$21.38 million), up 34.23% QoQ; and earnings per share (EPS) of NT$0.24 (US$0.008).

The company attributes its operating income growth to  notebook PC revenue, which accounts for 61% of overall revenue, that rose clearly due to   peak-season demand. In major markets as America and Europe, which together account for some 70% of Acer's overall sales, notebook PC shipments climbed 11% and 20% QoQ, respectively.

According to IDC's statistics for Q3 global PC shipments, Acer's grew 13.3% year-on-year (YoY) in contrast to the overall industry decline of 0.5%, to which the supplier attributes good product mixture and new-product announcements, as well as strong back-to-school demand. In Q3, Acer shipped about 6.75 million PCs (including desktop and notebook models), up 13.7% QoQ and 13.3% YoY, with its QoQ growth rate topping global counterparts in the non-Apple camp. During the period, Acer won 8.5% share in the global PC market in shipments, maintaining its No. 4 position.

Acer registered Q3 consolidated revenue of NT$85.69 billion (US$2.82 billion), down 7% YoY, but up 5.3% QoQ, marking its  third straight profitable quarter. In Q1, it registered PAT of NT$1.12 million (US$37,333), which rose to NT$485 million (US$16.16 million) in Q2.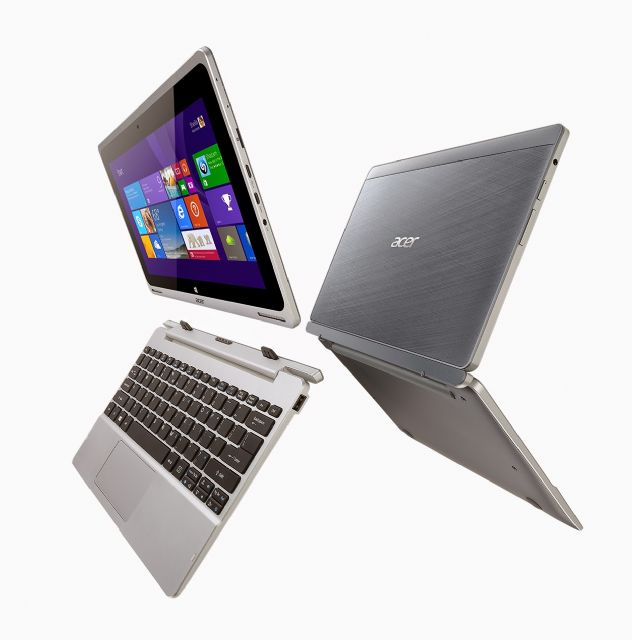 Acer recently launched the Aspire Switch 12 5-in-1 notebook PC. (photo from Internet)
In Q4, Acer said the European market shows signs of slowing but will invest more in marketing, to  further upgrade its PC shipments worldwide.