All major Taiwanese makers of thin film transistor-liquid crystal display (TFT-LCD) panels have publicized operational results for October, in which only one saw month-on-month (MoM) decrease.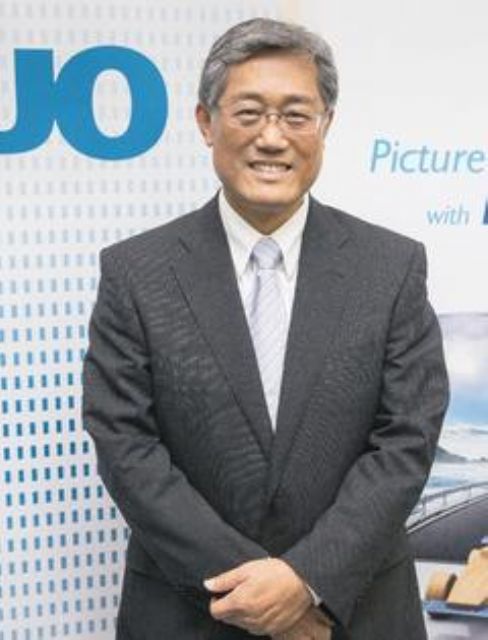 AUO's chairman K.Y. Lee. (photo from UDN)
Industry sources say that both Taiwanese heavyweight TFT-LCD makers, Innolux Display Corp. and AU Optronics Corp. (AUO), have announced plans to raise capital spending in 2015, indicative of uptrend in the industry.
The recovering global panel demand has also led to increasing trades of panel supplier stocks on the Taiwan exchange.
Innolux registered consolidated revenue of NT$38.28 billion (US$1.28 billion), down 0.5% MoM, but up 18.2% year on year (YoY). The company shipped 12.1 million large-sized (larger than 10-inch) panels, down 4.5% MoM, and 25.9 million small- and medium-sized panels, up 1.1% MoM.
Duan Xing-jian, chairman of Innolux, said that his company's capital spending in 2014 is estimated at NT$19 billion (US$633.3 million), but likely to double to NT$30 billion to NT$40 billion (US$1 billion to US$1.33 billion), and that the company will install production lines at existing panel factories, try to find locations for new facilities to add capacity to meet increasing demand.
AUO reported October consolidated revenue of NT$36.99 billion (US$1.23 billion), up 3.9% MoM and 9.1% YoY. The firm delivered over 10.3 million large-sized panels for mainly LCD TV, monitor and notebook PC applications, up 5.0% MoM; as well as 16.3 million small- and medium-sized panels, an 8.3% MoM increase.
AUO's board recently approved adding capital spending of NT$21.36 billion (US$712.1 million) in stages, for mainly technology and capacity upgrading, as well as new-capacity construction.
Thanks to strong demand for cellphone panels, Chunghwa Picture Tubes, Ltd. (CPT) delivered 43.48 million small- and medium-sized panels in October, a 18.6% MoM increase, with registered revenue of NT$4.97 billion (US$1656 million), up 13.7% MoM.
Hann Star Display Corp. had October revenue of NT$2.11 billion (US$70.3 million), up 7.2% MoM.