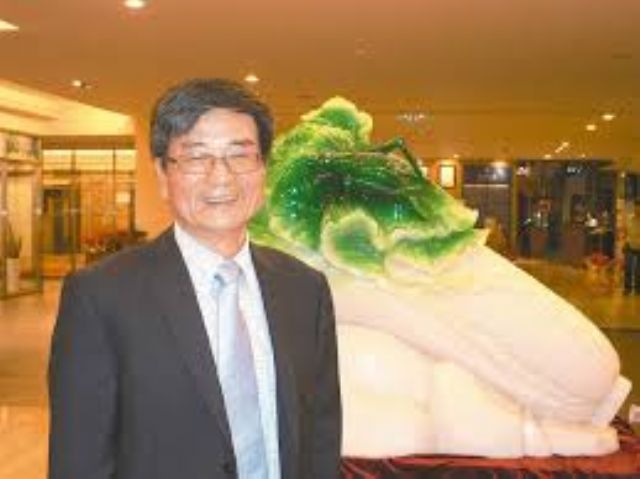 Liu Chin-his, president of Rechi, targets to be the world's third-largest compressor maker with a new factory. (photo from UDN)
Rechi Precision Co., Ltd., Taiwan's largest and world's fourth-largest supplier of compressors for air conditioners by shipment, recently announced building a new factory for NT$3 billion (US$100 million) in Jiujiang, Jiangxi Province of China, to start by the end of 2014.
Liu Chin-hsi, president of Rechi, said his company will try to start up the new facility as early as the end of 2015, which will turn  Rechi into the third-largest global compressor maker by 2016.
The president explained that there has been overwhelming demand from global customers since early this year, driving the board to approve accelerating capacity-expansion plans in Jiujiang. The new facility will have two production lines in initially, and maximum annual production capacity to top 6 million compressors.
For the first nine months of this year, Rechi registered cumulative consolidated revenue of NT$14.34 billion (US$477.8 million), for net earnings of NT$995 million (US$33.2 million), a 47.6% increase year-on-year (YoY), and earnings per share (EPS) of NT$1.9 (US$0.06), a new high in recent years.
In 2014 Rechi's compressor shipments will likely total some 13 million units, with the aim to  challenge a new revenue record of about NT$17 billion (US$566.7 million). Thanks to increasing demand from global air-conditioner vendors, Rechi's monthly shipments in each of the first nine months outstripped one million units, the company said. With the new plant completed in Jiujiang, Rechi is expected to climb to the world's No. 3 with annual production capacity of some 20 million units, trailing Chinese counterparts GMCC and Gree.
Rechi admits to being only an OEM contractor, without own-brand production, for major air-conditioner vendors as Gree, Haier, Hisense, TCL, Midea, Sharp, Sampo, Tatung, Herman etc.
Rechi is also building brushless DC (BLDC) motor factories owned by the joint venture set up with China Steel Corp. of Taiwan  and Japan-based Sanyo Electric Co., Ltd., a household appliance vendor. The joint venture is scheduled to start mass production in 2015 in Taiwan and China. Rechi said that it plans to begin trial production of BLDC motors at its factory in Pingtung, southern Taiwan, this month and move production to the new Jiujiang factory in China.
Rechi's Shipment and Consolidated Revenue (2011-Q3, 2014)

Year

2011

2012

2013

Jan-Sept., 2014

Consolidated Revenue

NT$16.794 billion

NT$15.285 billion

NT$16.472 billion

NT$14.335 billion

Shipment

11.59 M. Units

10.94 M. Units

12.36 M. Units

9.59 M. Units

Source: Rechi Precision Co., Ltd.