At the JIMTOF 2014 (the Japan International Machine Tool Fair), held Oct. 30-Nov. 4 in Tokyo,  Jeton R/D & Mfg. Inc., a Taiwan-based, globally known supplier of coolant hoses and high pressure adjustable nozzles, saw overwhelming visitors without being eclipsed by other large enterprises at the fair.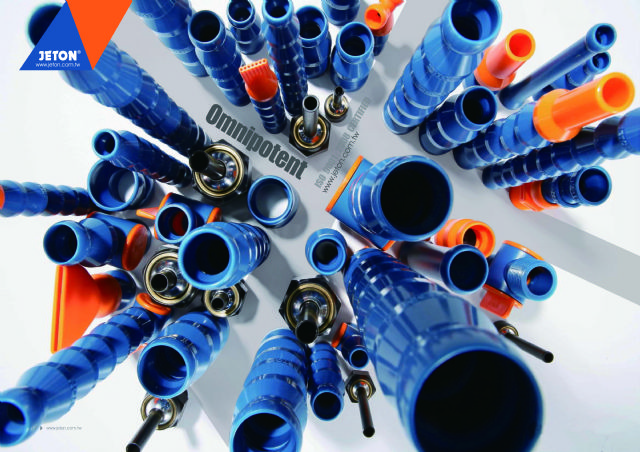 Jeton is a leading Taiwanese maker of adjustable coolant hoses.
Jeton is Taiwan's most prestigious supplier of its kind, with products widely accepted by world's famous machine tool makers, including Tongtai, Goodway, Aewa, Victor Taichung, Brother, and many others, an achievement due to the company's continuous pursuit of excellence.
Founded in 1983 in Taiwan's central city of Taichung, Jeton began by making mostly adjustable coolant hoses coupled with valves, high-pressure adjustable nozzles and parts for fluid transport and control in machine tools. With a modern factory, this maker supplies wide-ranging adjustable coolant hose, precision valves, sprayers, high-pressure nozzles and spraying devices.
Underpinned by its motto of "innovation, quality, service and reliability," Jeton is committed to making the most of efforts to create the highest possible added value to help customers sustainably grow in the increasingly intense global competition with its state-of-the-art products made using modern techniques for great functionality.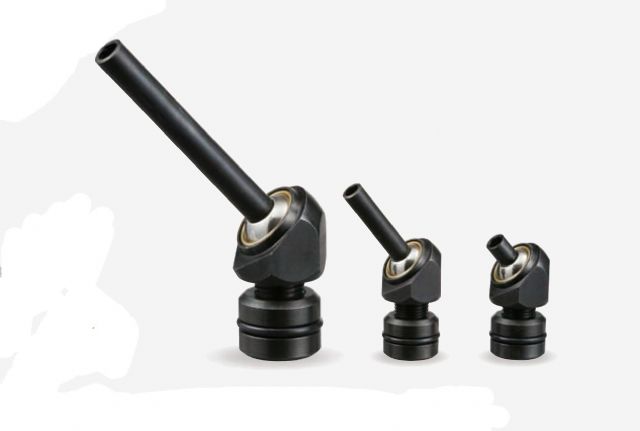 The Easy Jet-on High Pressure Adjustable Nozzle is sought-after by professionals for exceptional quality and functionality.
The maker takes pride in adjustable coolant hoses, which are of POM high-rigidy-plastic for stronger resistance to oil and chemical corrosion and greater pliability, to enable easy, permanent adjustment of length and angles.
These hoses are structurally durable, the company stresses, so bending causes neither fatigue nor reduction in inner diameter. The non-conductive hoses, available in cardboard boxes, bags and coils, are ideal for electrical discharge machines, as well as  transport of low-pressure fluids, including VOC as alcohol, commercial dish detergents, gasoline, greases, sodium hydroxide, brake oils, insecticides, etc.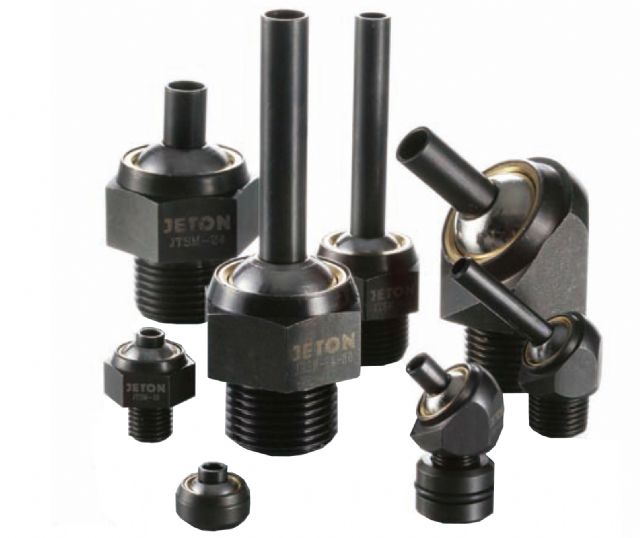 Jeton's high-pressure adjustable nozzles are noted for great functionality.
Jeton's high-pressure adjustable nozzles are noted for enhancing work efficiency and accuracy, extending service life of cutting tools, shortening work hours, and lowering costs.
The nozzle series, encompassing inclined-injection types, direct-injection types and mounted types, are designed with unique mechanical structure, enabling 360-degree rotation with 35 degree bending to widen injection range, and are of high quality material and accurately assembled. The products are widely used in spraying, cooling and ejector systems for various machines.
Bolstered by solid reputation among professional end-users from the global machine tool industry, the company emphasizes having stepped up exploring  developed markets, aiming to become a leading branded supplier. (SC)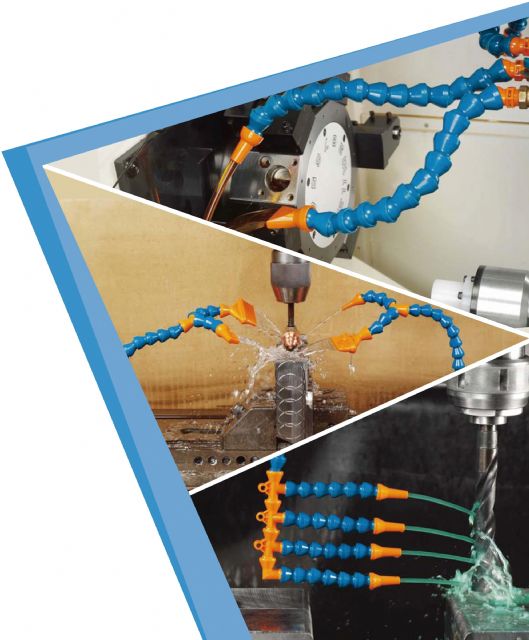 Jeton's adjustable coolant hoses are widely applied in machine tools.