Asus Retains No. 1 Spot among Taiwan's Top 20 International Brands in 2014
2014/12/30 | By Steve Chuang
Taiwan's Ministry of Economic Affairs (MOEA) has announced the results of a survey by the Interbrand Corp., a U.K.-based brand consultant, ranking the island's top 20 international brands for 2014 by brand value. Asus, the world's top-5 PC brand, retained last year's position as No. 1.
Asus is followed in the ranking by TrendMicro (anti-virus software), Want Want (food and media), HTC (smartphones), Acer (PCs), Giant (bicycles), Maxxis (tires), Merida (bicycles), Synnex (3C product distribution and retail sales), Advantech (embedded computing systems), 85°C (coffee and bakery), Chailease Holding (leasing services), Delta (system integration and large-sized power supplies), Uni-President (food and beverage), Transcend (memory products), Johnson (fitness equipment), D-Link (network devices), CyberLink (multimedia software), Wowprime (food services), and Zyxel (network devices).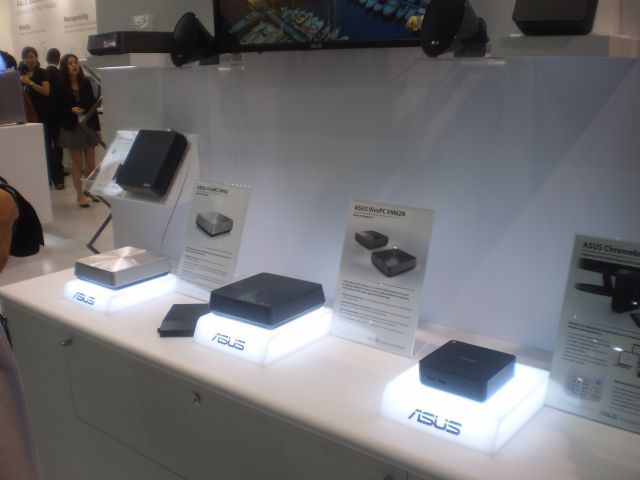 Asus remains the most valuable brand from Taiwan.
The survey results indicate that the total value of Taiwan's top 20 brands now amounts to US$8.728 billion; this is down from US$10.637 billion in 2013, but that the values of technology and bicycle brands show promising growth rates of 24% and 9%, respectively. The MOEA stresses that despite the overall drop, the government's efforts to nurture the development of Taiwanese brands in the global market have paid off, given that ever more successful brands from non-IT sectors are joining the list.
Technology Brands Remain  Still in the Majority
Interbrand notes that with the rise of the IOT (Internet of Things), which fuels the development of the global software industry, technology brands still make up most of the top 20 rankings for 2014.
Bolstered by its strong innovation capability and fast response to market changes, Asus has seen its brand equity grow to US$1.723 billion. TrendMicro's brand value has risen to US$1.254 billion, boosting the company up one notch in the 2014 rankings.
With its embedded systems and rugged PCs becoming increasingly popular around the world, Advantech posted the strongest growth of 24% in its brand value, to US$323 million, ranking it 10th on the list. Trandscend's vigorous expansion of its memory product applications helped increase its brand value by 2%, to US$142 million, ranking it 15th.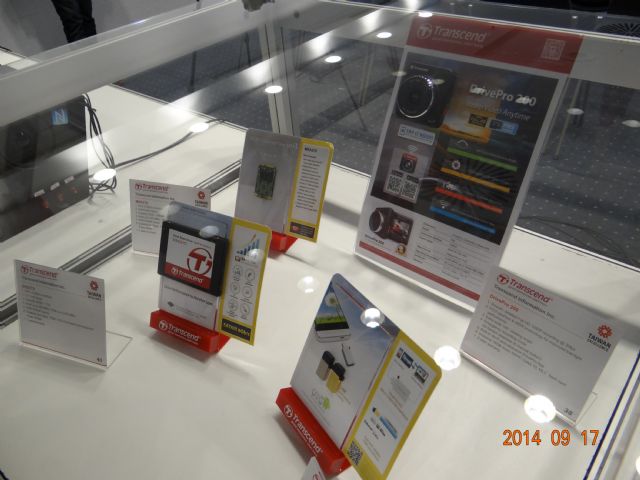 Trenscend expands product application and keeps growing in brand value.
Delta, the only brand among the top 20 that exclusively targets end users, matched Advantech's 24% growth, bringing its brand value to US$170 million and hiking its ranking by four notches to 13th place.  P. Cheng, the firm's chief brand officer, attributes this outstanding achievement mainly to the differentiation of its brand through the continuous improvement of R&D and technology. Ever since kicking off a new branding strategy designed to develop a unique identity and focus on system integration and large-sized power supplies in 2012, Cheng adds, the firm has seen its branded business grow sustainably all over the world.
Some brands, in contrast to those described above, have suffered declines in brand value. Among the stumblers, HTC and Acer saw their values plunge during the year by 36% and 31%, respectively, to US$705 million and US$677 million.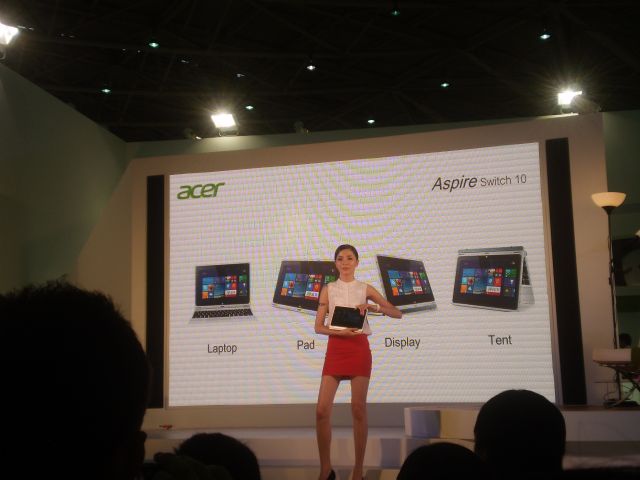 Acer has still been trying to stage a comeback from a lingering distress beginning in late 2013 when global sales and market shares started to decline.
D-Link and CyberLink also experienced relatively large drops in brand value of 17% and 24%, respectively, to US$138 million and US$98 million.
Giant and Merida Continue Strong
Riding the ongoing trend of eco-awareness that is powering the global bicycle craze, Giant and Merida saw their brand values rise by 9% and 8% to US$422 million and US$347 million, respectively, in 2014.
Prospects for the bicycle brands is even brighter than originally expected. Giant and Merida have chalked up record high EPSs (earnings per share) of NT$3.07 and NT$3.33, respectively, for Q3, bringing their cumulative EPSs for the first nine months to NT$8.18 and NT$8.10--also record highs.
This performance has helped boost Giant's market capitalization above NT$103.1 billion (US$3.43 billion), some NT$10 billion (US$333.33 million) more than a year ago, while Merida's market value has also reached a high of NT$68 billion (US$2.26 billion).
Giant hopes to give its 2015 performance an added boost by stepping up promotion of its sub-brand, Liv, which was unveiled as the world's first bicycle brand targeting female cyclists at this year's Eurobike fair held Aug. 27-30 in Friedrichshafen, Germany.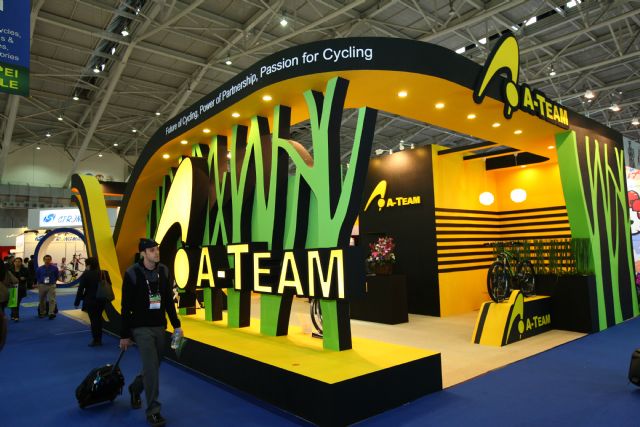 Giant and Merida together lead the A-Team, an alliance of bicycle makers and parts suppliers in Taiwan. (photo courtesy of Taipei Cycle Show 2014)
The two food service companies, 85°C and Wowprime, increased their brand values by 4% and 2%, respectively, to US$287 million and US$93 million, in 2014. This performance is especially striking in view of the series of food safety scandals that have afflicted Taiwan beginning in late 2013. (SC)
Taiwan's Top 20 International Brands for 2014 by Value
Ranking

Brand

Owning Company
(Product Category)

Brand Value

2013 Ranking

1

Asus

Asustek Computer Inc.
(PCs)

US$1.723 Bn.

1

2

TrendMicro

Trend Micro Inc.
(anti-virus software)

US$1.254 Bn.

3

3

Want Want

Want Want Holdings Ltd.
(food)

US$1.055 Bn.

5

4

HTC

HTC Corp.
(smartphones)

US$705 M.

4

5

Acer

Acer Inc.
(PCs)

US$677 M.

6

6

Giant

Giant Manufacturing Co.
(bicycles)

US$422 M.

7

7

Maxxis

Cheng Shin Rubber Ind. Co.
(tires)

US$367 M.

8

8

Merida

Merida Industry Co.
(bicycles)

US$347 M.

10

9

Synnex

Synnex Technology International Corp.
(3C product distribution)

US$345 M.

9

10

Advantech

Advantech Co.
(embedded computing systems)

US$323 M.

12

11

85°C

Gourmet Master Co., Ltd.
(beverages & cakes)

US$287 M.

11

12

Chailease

Chailease Holding Co.
(leasing services)

US$188 M.

New

13

Delta

Delta Electronics Inc.
(power supplies, system solutions)

US$170 M.

17

14

Uni-President

Uni-President Enterprises Corp.
(convenient store chain operation, food & beverage)

US$167 M.

13

15

Transcend

Transcend Information Inc.
(memory products)

US$142 M.

15

16

Johnson

Johnson Health Tech Co.
(fitness equipment)

US$141 M.

16

17

D-Link

D-Link Corp.
(network devices)

US$138 M.

14

18

CyberLink

CyberLink Corp.
(multimedia software)

US$98 M.

18

19

WOWPRIME

WOWPRIME Corp.
(food services)

US$93 M.

20

20

Zyxel

Zyxel Communications Corp.
(network devices)

US$86 M.

19
Source: Interbrand Corp.