Driven by enduring demand for leisure and sports footwear globally, Pou Chen Corporation, Feng Tay Enterprises Co., Ltd. and Fulgent Sun Group, Taiwan's top-three contract manufacturers of footwear for global brands, all saw consolidated revenue for 2014 hit record highs, and are likely to see brighter prospects this year.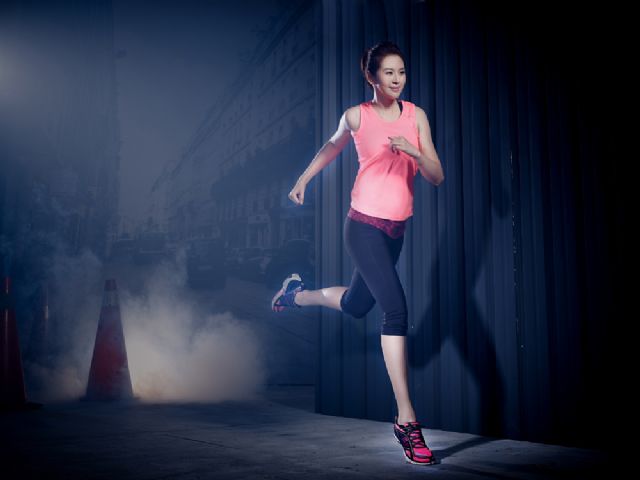 Enduring craze for sports and leisure activities drives consumer demand for athletic and outdoor shoes worldwide to benefit Taiwan's footwear industry (photo courtesy of Brooks).
Pou Chen, the largest footwear maker on the island by size, reported consolidated revenue of NT$23.154 billion (US$730.41 million) for December, up 8.5% year-on-year (YoY), adding to its 2014 consolidated revenue of NT$243.994 billion (US$7.69 billion), rising 7.7% YoY.
While strong demand for athletic and outdoor shoes worldwide benefits Taiwan's footwear industry, Pou Chen's banner performance is attributable partly to solid revenue growth of its subsidiaries, Yue Yuen Industrial (Holdings) Ltd., a Hong Kong-listed company 49.98% owned by Pou Chen, and Pou Sheng International (Holdings) Ltd., a spin-off of Yue Yuen's marketing and distribution operations, which reported consolidated revenue of US$8.014 billion and US$1.981 billion, respectively, up 10.9% and 11.6% YoY.
Institutional investors project Pou Chen's EPS (earnings per share) for 2014 at around NT$3.2 (US$0.1), partly diluted by rising spending on employee welfare insurance following a labor strike at its factory in Dongguan, southeastern China, last April.
Market observers are generally upbeat about Pou Chen's prospects in 2015, with the firm's new US$10 million factory in Myanmar scheduled to start up in the second half of the year to drive growth, especially opportune when the global market for outdoor shoes continues to grow.
Coincidentally, Feng Tay chalked up 22.8% yearly growth in consolidated revenue of NT$47.5 billion (US$1.49 billion) in 2014, including NT$4.841 billion (US$152.71 million) earned in December, increasing 26.8% YoY, mostly due to strong sales by its branded customers as Nike worldwide.
Compared to the other two peers, Feng Tay shows the strongest profit potential, largely due to its 50-percent-plus revenue generated in Vietnam to enjoy great presence in the ASEAN (Association of Southeast Asian Nation) bloc. This, in turn, lays solid foundation for the maker to better explore considerable business opportunities created by TPP (Trans-Pacific Partnership) agreements. Accordingly, its EPS for 2014 is predicted by institutional investors at up to NT$5.3 (US$0.16).
Fulgent Sun, the biggest contract maker of outdoor leisure shoes across Taiwan and China by shipment, recorded a new high of NT$8.5 billion (US$268.13 million) in consolidated revenue for 2014, up 23.3% YoY, with revenue for December also hitting an all-time high of NT$1.08 billion (US$34.07 million), up 76.3% YoY.
With branded customers aggressively developing the global market for outdoor leisure shoes, institutional investors forecast Fulgent Sun's EPS to reach NT$3 (US$0.09) for the year and to keep rising in the years to come.
(SC)
Performance by Taiwan's Top 3 Footwear Contract Makers in 2014
Company

Consolidated Revenue

YoY Growth Rate

Forecast EPS

Pou Chen Corporation

NT$243.9 Bn.

7.7%

NT$3.2

Feng Tay Enterprises Co., Ltd.

NT$47.5 Bn.

22.8%

NT$5.3

Fulgent Sun Group

NT$8.5 Bn.

23.3%

NT$3.0

Source: Institutional investors