Taiwan-based Aerospace Industrial Development Corp. (AIDC), the island's only manufacturer of military and commercial airplanes, trainers and aircraft engines, saw revenue skyrocket to NT$3.859 billion (US$121.73 million) in December, 2014, surging 85.8% from a month ago to rise 1.49-fold over a year earlier as a 3-year high, according to its latest financial report.

Its performance had been tepid since wrapping up at the end of 2013 the first phase of Taiwanese government's project to upgrade IDF fighters, the first homegrown in Taiwan, hence its first-11-month revenue for 2013 showing negative growth compared to a year ago.

However, with the government kicking off the next phase of the said project with support from AIDC, the firm has regained growth momentum to have scored phenomenal performance in December, finishing 2014 with revenue of NT$24.924 billion (US$786.24 million), up 7.96% over 2013.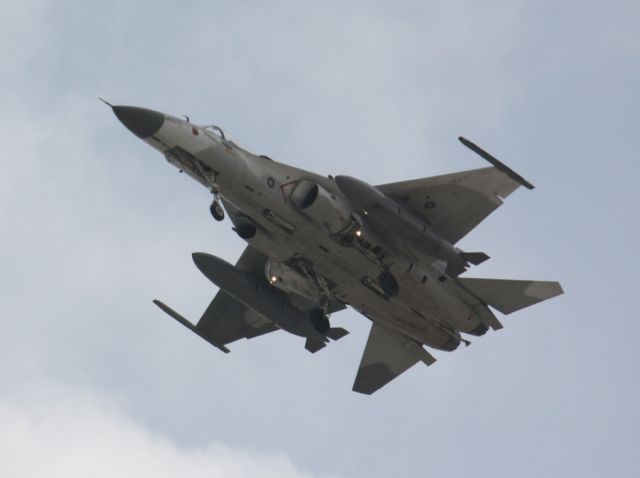 The IDF is Taiwan's first homegrown fighter, mainly developed by AIDC. (photo courtesy of Wikipedia).
AIDC executives say the firm garnered over NT$40 billion (US$1.26 billion) of new orders last year, adding to unfilled orders of more than NT$100 billion (US$3.15 billion) to be delivered in the next 5 to 10 years, to brighten the company's outlook in the short term.
Also after winning a order from Airbus for composite materials, AIDC will expand its TACC-19 Plant this year, to boost the firm's total spending on fixed assets to NT$2.4 billion (US$75.7 million) in the year compared to less than NT$1 billion (US$31.54 million) last year.
AIDC's involvement in the second stage of the IDF fighter upgrade has benefited  subcontractors. For instance, Magnate Technology Co., Ltd., AIDC's major supplier of aircraft components, reported a 5.72% monthly growth in revenue of NT$97.49 million (US$3.07 million) for December 2014, a single-month high in the year.
AIDC's improving performance has also been bountiful for Taiwan's fastener makers, such as National Aerospace Fastener Corporation (NAFCO) and Jau Yeou Ind. Co., Ltd.
Following the ISO 9001 certification in 1998, NAFCO then introduced the AS 9100 aerospace quality system standard in 2004, with its Metallic Material Laboratory also accredited by S400 and FAL448. NAFCO is also GE certified and by Snecma of Europe's Safran Group, as well as being the only certified manufacturer of aerospace engine fasteners in the Asia-Pacific region, with  customers including Avio, Aviall, IHI, Eaton, Faurecia, Infastech and more
Jau Yeou has also upgraded production from screws of low carbon steels, stainless steel screws to quality-approved fasteners for aircraft since the Taiwanese government began its aviation fastener development project in 2004. In 2006, the company became AS9100B quality certified, as well as NADCAP (the National Aerospace and Defense Contractors Accreditation Program) certified, also being Taiwan's first to be AS9120A certified for aircraft parts distribution and sales.
(SC)
AIDC and Magnate Technology's Revenue in Dec., 2014
Company

Revenue

MoM Growth Rate

YoY Growth Rate

Aerospace Industrial Development Corp.

NT$3.859 Bn.

85.80%

149.43%

Magnate Technology Co., Ltd.

NT$97.49 M.

5.72%

-3.95%

Source: Market Observation Post System