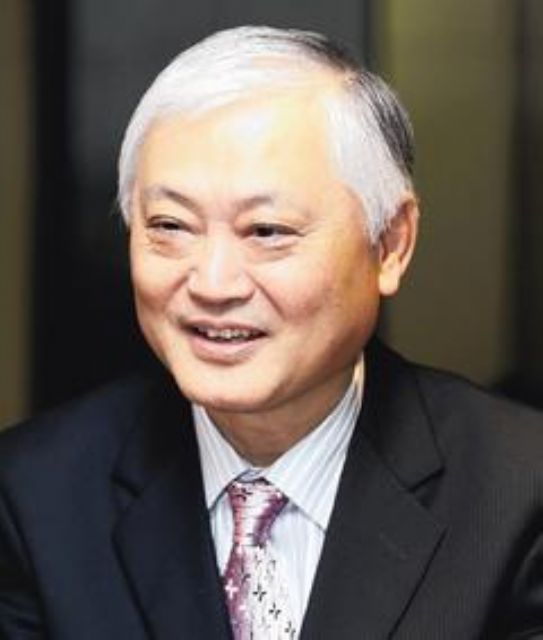 Chaney Ho, president of Advantech, reportedly the largest IPC maker in Taiwan. (photo from UDN)
Advantech Co., Ltd., reportedly the largest maker of industrial PCs (IPC) in Taiwan, recently said that IPCs have become a key ingredient in the IOT (Internet of Things) and Smart City, with its president Chaney Ho expressing confidence in IPC market growth over the next five years, and a 16 percent corporate revenue growth this year.
Ho pointed out the three major growth trends in the IOT era: growth in demand for high-speed sensors; rapid demand increase for IPC gateways; and increasing Big Data analysis and applications.
The president added that Advantech's IPC business division enjoyed a 17 percent year-on-year (YoY) revenue growth in 2014, better than the average 12 percent posted in the past few years, attributing the higher-than-average revenue growth to robust development of the IOT market, which is expected to drive the IPC market to at least 15 percent annual growth over the next five years. Quoting statistics, Ho said that some 10 million sensors or sensing devices were produced in 2007, but is expected to surge to some 100 trillion by 2030, that each smartphone contains six to seven sensors currently, including the increasingly popular Near Field Communication (NFC) function that is in fact a type of sensor.
Regarding regional sales, Ho said that sales in Europe grew 40 percent in 2014, to account for 16 percent of Advantech's overall revenue last year. With factory automation in Europe picking up speed, he added, Advantech's IPC sales in the region are expected to enjoy continued and strong growth.
IPC gateways is also expected to see promising future, Ho said. Currently more than 20 IPC makers in Taiwan together account for about 50 percent of global IPC supply. Driven by rapid development of IOT, demand for IPC gateways is expected to increase 15 percent each year over the next five years, creating ample opportunities for Taiwanese gateway makers.
In addition, the president added, applications, analysis, comparison and learning of Big Data, coupled with integrated data collected from different types of sensors and smart devices on cloud-based platform, are also creating potentially lucrative business opportunities. As result, Ho said, Advantech plans to jointly set up IoT cloud platforms with big partners such as Microsoft, Amazon, Baidu or Alibaba.
Also eyeing the medical services market and its future growth, Advantech has set up a fully-owned subsidiary, Advantech Intelligent Services, to focus on such applications. Ho said the subsidiary targets to achieve annual revenue of US$10 million soon, and challenge US$60 million in 2018.