As the global 3C (computer, communication and consumer electronic) industry is expected to stay buoyant due to continuously growing popularity of smartphones and other mobile Internet devices, Compal Electronics Inc., world's top-2 laptop ODM (original design manufacturer) by shipment and a leading EMS (electronics manufacturing service) firm based in Taiwan, expects to achieve annual revenue exceeding NT$1 trillion (US$31.74 billion) in 2015, an all-time high.

Compal chairman, Rock Hsu, announced the said revenue goal at the firm's year-end banquet held mid-January, stressing that shipment of the company's laptops to smartphones, tablet PCs, TVs and servers will exceed 100 million units this year.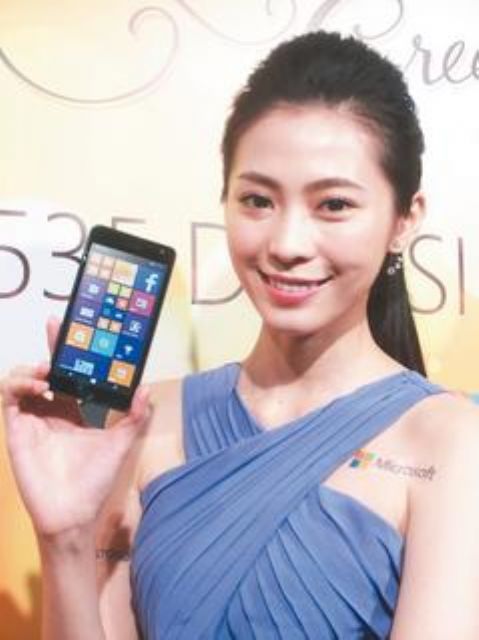 Microsoft's Lumia 535 is made by Compal. (photo courtesy of UDN.com)
The main driver of Compal's confidence to achieve the above objectives is the synergy of a merger between the firm and Compal Communications, Inc., a handset contract maker who has been delisted post-merger, in 2014.
The merger has gradually borne fruit for Compal, which finished 2014 with consolidated revenue of NT$845.8 billion (US$26.85 billion), significantly up 22.1 percent year on year, with shipments of notebook PCs and non-laptop products totaling 43 million units and 32.8 million units, respectively, for a 10 percent and nearly 70 percent increase over 2013.
Amid such banner performance, Hsu stated that Compal's shipments of non-laptop products, mainly smartphones and tablet PCs, will keep increasing to contribute over 30 percent to overall revenue in 2015, when the firm's overall shipment will rise 30 percent yearly.
As such, Compal's president, Ray Chen, emphasized that the firm has decided to resume production at its factory in Hanoi, northern Vietnam in Q3, 2015. The factory, originally engaged in supplying laptops locally, has shut down for years mainly because of political and market reasons. Chen said the plant will restart to make smartphones and is expected to supply about 10-15 percent of Compal's smartphones to be shipped this year. The firm reportedly shipped about 20 million such devices last year and aims to boost the number to 40 million units in 2015, with customers including Lenovo and Microsoft.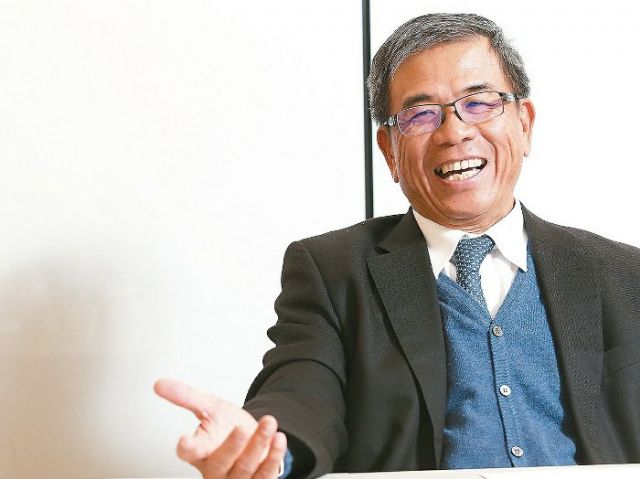 Compal's president, Ray Chen, states that smartphones and tablets will drive the firm's non-laptop shipment.(photo courtesy of UDN.com)
Meanwhile, Chen mentioned that Compal's spending on fixed assets will be reduced from NT$7-8 billion (US$222.22-253.96 million) posted last year to about NT$5 billion (US$158.73 million) this year, primarily due to having set up new production lines for tablets.
With Compal stepping up product diversification and negotiations with customers related to  production cost, institutional investors forecast the firm's EPS (earnings per share) at up to NT$2.17 this year, compared to an estimated NT$1.12 in 2014 based on NT$0.62 attained in the first nine months of the year.
(SC)
Compal's Performance in 2014 by Quarter


Q1

Q2

Q3

Q4

Consolidated Revenue

NT$170.572 Bn.

NT$201.875 Bn.

NT$226.844 Bn.

NT$246.509 Bn.

Net Profits

- NT$2.263 Bn.

NT$2.366 Bn.

NT$2.584 Bn.

Not publicized yet

YoY Growth Rate
(for Net Profits)

Turning unprofitable

69.77%

Turning profitable

Not publicized yet

 Source: Market Observation Post System