Mainly fueled by a significantly growing trade surplus realized in Q4, 2014, Taiwan, mostly an export-driven economy, ended the year with an estimated 3.51 percent growth in GDP, a 3-year high and 0.08 of a percentage point higher than originally expected, according to the latest report by Directorate General of Budget, Accounting and Statistics (DGBAS).

DGBAS's report shows Taiwan's GDP in Q4 surged 3.17 percent over a year ago to exceed the government's forecast of 2.83 percent set last November, to which the authorities attribute the payoff of local semiconductor makers' efforts on raising self-manufacturing rate (versus outsourcing) in capital equipment, instead of such typical factors as consumer spending, investment and exports.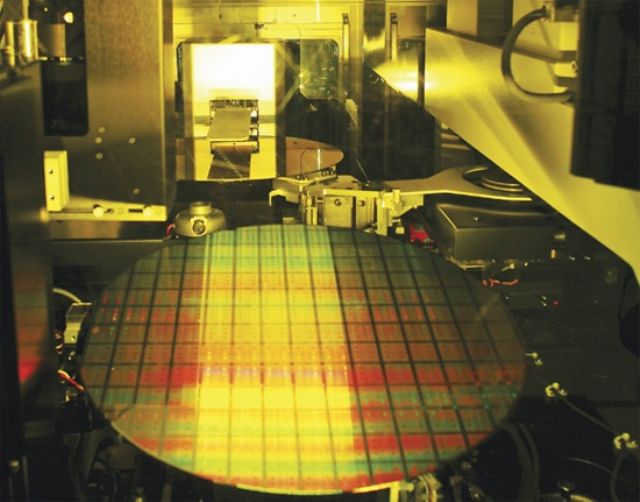 Growing self-manufacturing of capital equipment by local semiconductor makers drives Taiwan's GDP in Q4, 2014. (photo from the Internet)
With the semiconductor industry developing independently-manufactured production equipment to reduce dependence on imports, DGBAS officials say Taiwan therefore achieved an estimated trade surplus of about NT$50 billion (US$1.58 billion) in Q4, 2014.
Such result, stemming mainly from increasing volume of homegrown production equipment across the semiconductor industry, was especially significant when the yearly growth rates of local consumer spending, gross fixed capital formation, and exports of goods and services in the quarter reached 2.33%, 2.19% and 5.57%, respectively, all lower than the government's original forecasts, according to DGBAS.
More proof of a growing self-manufacturing rate of capital equipment in the semiconductor industry in Q4, DGBAS emphasizes, lies in the fact that operators overall chalked up a 23 percent revenue growth, versus 26.7 percent year on year rise in domestic sales of electronic and semiconductor production equipment.
Also notable is that Taiwan's 2014 GDP growth being not only a 3-year high, but outstrips Singapore's 2.8 percent and South Korea's 3.3 percent.
(SC)
Taiwanese, Singaporean and S. Korean GDP Growth by Year
Country

2011

2012

2013

2014

Taiwan

3.8%

2.06%

2.23%

3.51%

Singapore

6.1%

2.5%

3.9%

2.8%

S. Korea

3.7%

2.3%

3.0%

3.3%

Source: DGBAS