Global buyers and media descended on EICMA to see the latest and greatest from the powered two-wheeler (PTW) industry during the annual show's 2014 run from November 4 to 9 in Milan, Italy

The show brought together all of the PTW majors at a 280,000-square-meter venue with both outside and inside exhibition areas. Thousands of exhibitors from 40 countries debuted more than 5,000 new models to buyers from around the world during the six-day extravaganza, opening a window to the industry's future trajectory.


Supercharged Monster Kawasaki Ninja H2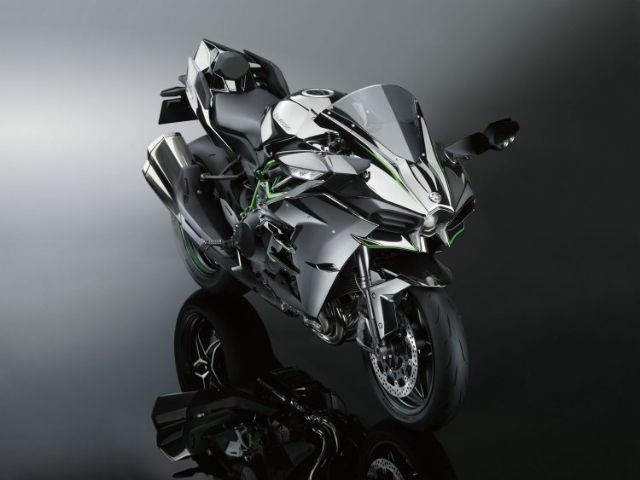 The Kawasaki Ninja H2 is powered with a supercharged engine first-seen on a production motorcycle model. (Photo from Kawasaki)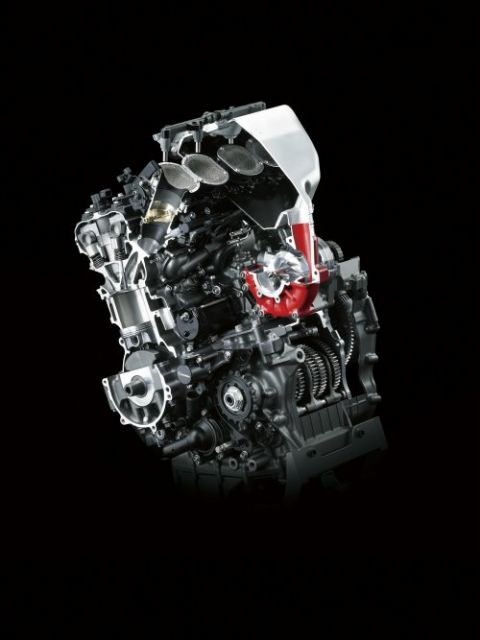 When Kawasaki first conceived the Ninja H2R, the driving development concept was to offer the kind of acceleration no rider had experienced before. That a motorcycle be "Fun to Ride" is one of Kawasaki's guiding principles. But while there are many ways for a motorcycle to be enjoyed, it was felt that having incredible acceleration was a major factor in delivering ultimate riding exhilaration.
Powering the Ninja H2R is a supercharged engine with a design target of 300 PS allied to a compact design on par with power units found in supersport liter-class models. The key to achieving this incredible performance lies in the engine's supercharger—a motorcycle-specific unit designed completely in-house with technology from other companies within the Kawasaki Heavy Industries (KHI) Group.
Advanced technological know-how shared from other group companies is found throughout the all-new engine and chassis design. For example, the carbon-fiber upper and lower wings that ensure stability when riding in the ultra-high speed range were designed with assistance from Kawasaki's aerospace company.
The supercharged monster machine, in fact, open a brand-new battlefield for global monster-machine makers.
"Iron Man" Yamaha YZF R1M
The Honda RCV1000R "production racer". (Photo from Honda)
The new YZF-R1 and limited-edition YZF-R1M stole the spotlight at EICMA 2014, fusing the technological wizardry of Yamaha's MotoGP M1 racing machine in an "iron man"-like configuration.
The bike's six-axis Inertial Measurement Unit (IMU) offers controllability over traction, slides, front wheel lift, braking and launches. The Communication Control Unit with GPS records and displays lap times and other running data on an Android-based tablet, and the R1M's Electronic Racing Suspension (ERS) delivers ultimate handling. With its 200PS crossplane engine, short wheelbase chassis, 3D control electronics and exclusive carbon bodywork, the R1M brings M1-derived factory-bike technology to private owners.
Production Racer
The Honda RCV1000R is a road racing motorcycle developed to race in the Open class of the MotoGP world championship for the 2014 season and on. It's basically a simplified "production racer" version of the RC213V. The new "production racer," a class pioneered by Italian maker Ducati's Desmosedici RR in 2007, caters to monster-machine fans worldwide with a slew of high-tech equipment, though there is bound to be some sticker shock.
The on-road racing model is part of Honda's efforts to meet a new trend in the global high-end motorcycle market and meet demand for top-end models.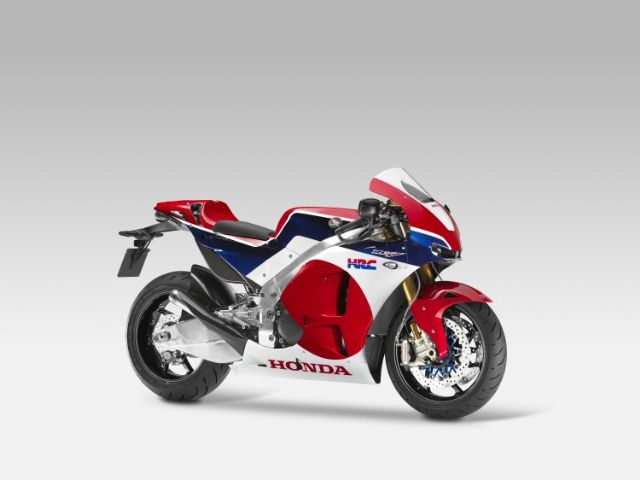 The Honda RCV1000R "production racer". (photo from Honda)
Another bike in the top-end segment with plenty of electronic bells and whistles is the Ducati 1299 Panigale. Breathtakingly stylish, the new 1299 Panigale leaves no room for compromise when it comes to technical excellence. Such is the case of the new Superquadro engine with an unprecedented 116mm bore, 205 hp of pure adrenaline, and 145 Nm of stunning torque.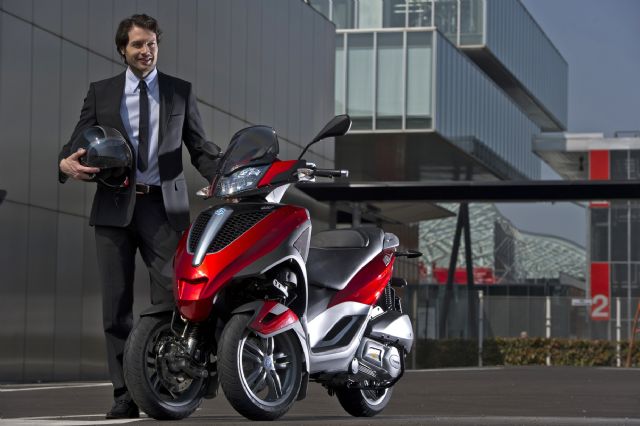 The Ducati 1299 Panigale is an eye-catching superbike. (Photo from Ducati)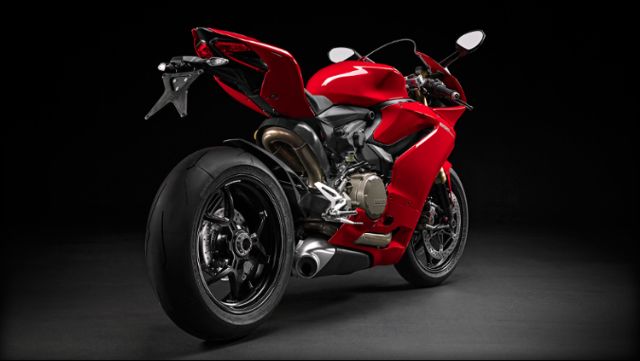 The 1299 Panigale and Panigale R use the Bosch Inertial Platform, which is centered around an IMU. The IMU constantly monitors the motorcycle's lean angle and fore/aft pitch, interfacing with the ABS, DWC (Ducati Wheelie Control), and on the 1299 Panigale S, the Ohlins Smart electronic control suspension ensuring that these systems operate at maximum effectiveness regardless of the motorcycle's position.
Café Racer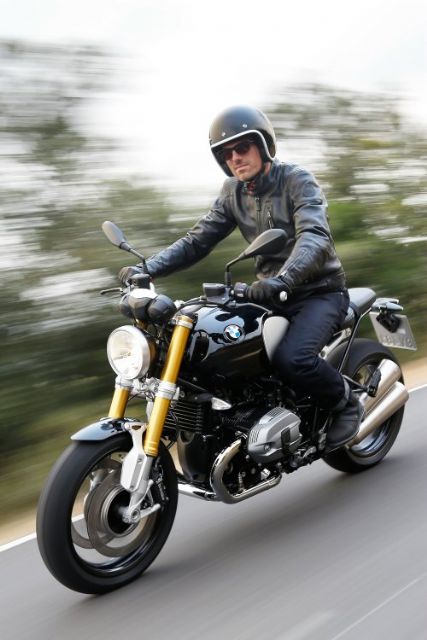 The BMW R nineT triggered a retro fashion trend in the global motorcycle market with its debut in 2013. (Photo from BMW)
The unveiling of BMW Motorrad's R nineT in 2013 sparked a global trend in retro-styled "café racers." English brand Triumph has been a leading player in the classical-style segment for a very long period, but the retro-style models have never been so popular as now.
Created to mark "90 Years of BMW Motorrad," the BMW R nineT radiates both purity and power. It skillfully blends the boxer engine's iconic character and classic design from a bygone motorcycle era with cutting-edge technology and a modular concept that offers a wide range of customization opportunities.
BMW says that the classic roadster bike is built for motorcycle enthusiasts who yearn for unadulterated, stress-free riding pleasure. When designing the nineT, terms such as "purist simplicity", "emotion" and "authentic, traditional materials" were high on the list of priorities. Styling cues from old-school motorcycle production are united with the very latest drive and chassis components on the nineT to produce a sensational motorcycle that is just as adept at cruising serenely as it is powering down country roads.
Industry sources say that the BMW R nineT create a new segment for the market, which has been expanding steadily and in which models have been pushed by different brands for the increasing matured baby boomers, who now are have more leisure time and stronger buying power. One of the examples is the Ducati Scrambler.
Ducati Scrambler is a new classic-style monster model expected to win flooding orders from baby boomers. (Photo from Ducati)
Ducati says that Scrambler is characterized by its comfortable riding position and steel teardrop tank with interchangeable aluminum side panels. The 790 mm seat height ensures comfort for both the rider and passenger. Stand-out features include the wide handlebar, the headlight with glass lens and LED guide-light, and the Dual Sport wheels. An aluminum finish for the belt covers, the heat guard and the interchangeable surround of the characteristic LCD instrument panel all enrich the style of the bike.
Two Front Wheelers
A special type of tricycles, which feature two front wheels and one rear, have been launched in Europe for several years by Italian PTW conglomerate Piaggio, including the Piaggio MP3 and affiliated brand Gilera Fuoco. After the 2014 EICMA, the special segment was joined by a newcomer: the Yamaha Tricity.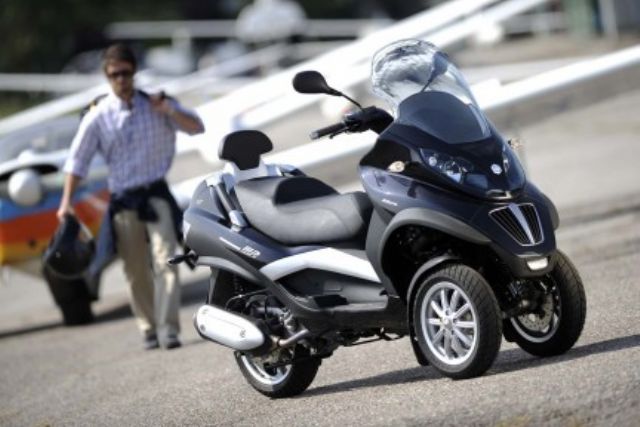 The Piaggio MP3 is the world's first three-wheeler launched by Piaggio several years ago, creating a new segment in the scooter market. (Photo from Piaggio)
Time is too valuable to waste, Yamaha says, and yet every day thousands of commuters spend a great deal of time and money getting to and from their place of work. But it really doesn't have to be this way. The Yamaha Tricity is ready to offer a practical, affordable and enjoyable alternative.
Equipped with a unique 3-wheel chassis, the Tricity is a lightweight urban commuter vehicle whose user-friendly features cater for the needs of new riders. Driven by a 125cc engine and offering scooter-like agility with the feeling of stability that comes with three wheels, the innovative Tricity puts you back in charge of your life. With an ABS option now available, the rider can commute in confidence.
Yamaha Tricity aims at urban commuting market. (Photo from Yamaha)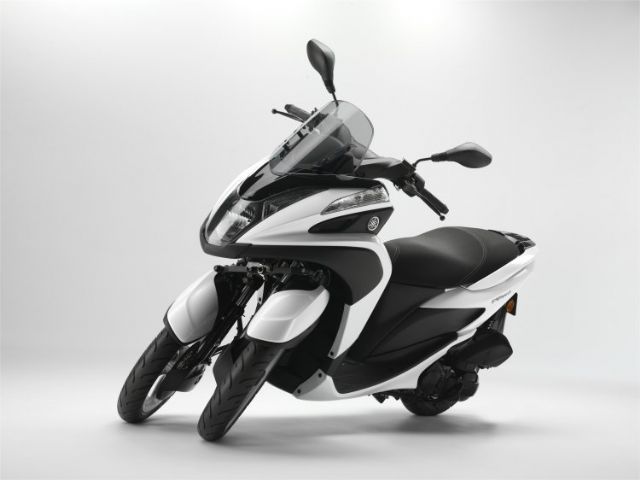 Other details of the urban multi-wheel model: Fashionable and affordable urban commuter; three wheels for enhanced feeling of stability; exclusive Leaning Multi Wheel (LMW) design; closely spaced front wheels for agility in traffic; aimed at new and existing scooter riders; lightweight, compact and easy to handle; smart and modern bodywork with plenty of storage; natural riding position and comfortable seat; economical and lively 125cc liquid-cooled engine; Front and rear disc brakes for easy control; and Unified Brake System (UBS) as standard equipment.
Rotating Trends
The global PTW market is ever evolving, with new models and functionality that is steadily changing the way people think about getting from A to B. The silent revolution in transportation was nowhere more apparent than at EICMA 2014.