Mainly driven by robust service sectors in Taiwan likely due to rising tourist arrivals from China, Japan, S. Korea, manpower demand of Taiwanese enterprises in Q2, 2015 is estimated to increase 45,063 people relative to that in Q1, the strongest increase for the quarter in history, as shown by the latest survey conducted by Ministry of Labor (MOL).

The survey polled local enterprises with payroll of 30-and-above employees during January 12-30, with samples collected from 3,030 respondents in production and service sectors.

The result shows 24.8 percent of the respondents being willing to recruit employees in Q2, 2015, to be nearly four percentage points higher than two years ago, with 53 percent pointing to "growing market demand" as the decisive reason for their manpower expansion.

MOL attributes a couple of factors for widespread willingness among domestic enterprises to expand payrolls, including recovering consumer spending amid low oil prices, improving conditions of the local labor market, and a steady economic recovery in the U.S.

Another interesting trend in the survey, MOL notes, is that manpower demand in service sectors in Q2, 2015 is estimated at 22,690 people, outnumbering 22,373 in industrial sectors the first time in the past three years, both two-year highs.

Justifying such result, MOL says Q2 is a typical low season for most of local industries, when tech manufacturers for one generally tend not to retain too many employees until Q3, the typical high season for the information technology sector. In contrast, service sectors, such as food and beverage service providers, are mostly inclined to maintain comparatively large workforce to sustain business Q1 through Q2, typically the peak season when Chinese New Year, yearend company parties, and so-called "spring banquets" place heavy demand on the F&B sector.

"To improve working condition" is also deemed by 8.2 percent of total respondents in the survey as the major reason to expand workforces in the short term, which, MOL says, is largely motivated by the five-day, shorter workweek to be implemented as per the new rules of the labor laws.
(SC)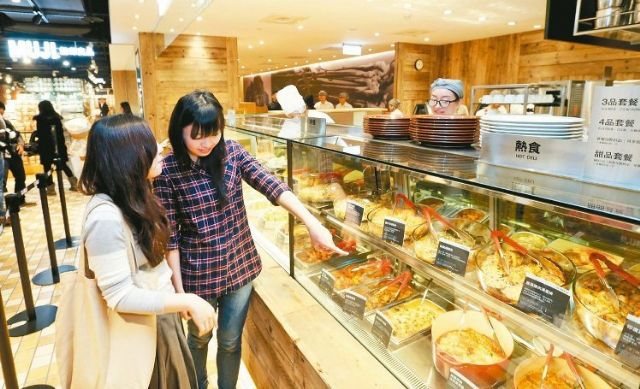 Service sectors to drive Taiwan's overall manpower demand in Q2, 2015 (photo courtesy of UDN.com).
Taiwan's Manpower Demand for Q2 in Past 3 Years by Sectors
Year

Service Sectors

Industrial Sectors

Total

2012

11,022 people

18,086 people

29,108 people

2013

16,545 people

20,131 people

36,676 people

2014

22,690 people

22,373 people

45,063 people

Source: Ministry of Labor