Giant Manufacturing Co., Ltd. of Taiwan, one of the world's largest manufacturers of bicycles, recently said it will raise the annual production capacity at its factory in Kunshan, Jiangsu Province of China from 1.5 million to two million units this year. With an eye on expanding demand in Europe due to the recent quantitative easing, as well as recovering overall sales in China, Giant said it plans to raise capacity and set up new sales points.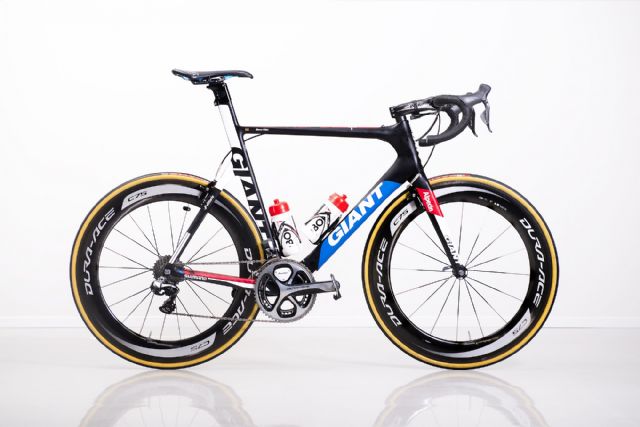 A high-end road racer by Giant, a major global vendor of high-end bicycles headquartered in Taiwan. (photo from Giant)
Giant reported record revenue exceeding NT$60 billion (US$2 billion), and sales volume of about 6.6 million units worldwide in 2014, driven by rising sales in all major markets. With the additional capacity from its Kunshan factory, Giant targets to sell some seven million bikes worldwide this year.
Tony Lo, Giant's president, said the overall bicycle sales in Europe and the U.S. this year are expected to improve over last year's, with demand in China for high-end recreational bikes to continue to grow, albeit the market is encountering some interruptions.
Regarding the Chinese market, Lo said January and February are traditional off months due to wintry weather and Lunar New Year, with sales from March to reflect the demand trend this year. After continually rapid growth for many years, Lo said the Chinese bicycle market is undergoing some adjustments toward normal growth. However, the big market still has the potential for considerable opportunities compared to mature markets.
Competition in the Chinese market is likely to intensify, Lo said, as the rapid market expansion over the past years has drawn too many rivals into the segment to build excessive production capacity. However, Lo said that Giant has the merits of sound global image, well-established distribution channels, and continually expanding sales points, so as to avoid significant impact. Giant forecasts its sales in China to grow by 5 percent to 10 percent in 2015.
Other bicycle makers in Taiwan have varied opinions toward sales in Europe. Some say the depreciating euro will impact profitability, with some seeing the NT-dollar also depreciating against greenback to be beneficial to minimize impact to sales.