A total of 209 product innovations from 15 countries competed for the jury's favor at the the Fourth Taipei Cycle d&i Awards at the 28th Taipei International Cycle Show (Taipei Cycle 2015), held from March 18 to 21 in Taiwan.

The six-member jury of international experts acknowledged 57 of the entries with an award, including five winners of the Taipei Cycle Gold Award. The "Gold Award – Young Enterprise," which debuted this year, was presented to a young company for its do-it-yourself (DIY) bamboo bicycle kit. All of the award-winning products were showcased at the trade fair for the full show period.

Hosted by the Taiwan External Trade Development Council (TAITRA) and Taiwan Bicycle Association (TBA), the Taipei Cycle d&i awards are managed and organized by iF Design Asia Ltd. The award is one of the most important seals of quality in the bicycle industry, highlighting outstanding design.

Award categories included 'Bicycles, Components + Parts', 'Peripherals + Accessories' and 'E-bikes + Pedelecs'. The best products were selected on the basis of assessment criteria comprising degree of innovation/creativity, quality of design, workmanship, material, sustainability, functionality, utility value, safety, ergonomics and universal design.

This year, the jury members were: Norbert Haller (IDberlin, Germany), Gideon Loewy (Scandinavian Designers Taiwan, Taiwan), Ulrike Saade (Velokonzept Saade GmbH, Germany), Chungshih Sun (Gearlab Co, Ltd., Taiwan), Georg Todtenbier (CRE8 DESIGN, Taiwan) and Michael Steen (Nike, Taiwan).

Juror Sun pointed out: "Over the last few years, there has been a growing trend in the bicycle industry indicating that the positioning of bicycles is shifting from sports equipment to a means of transportation, from the pursuit of excellent performance to improving quality of life. Bikes as well as accessories are designed and developed to meet the needs of everyday life. This trend can be observed even more clearly in this year's entries as at least half of them are designed for people like you and me. In the design of ordinary bikes, urban bikes and bikes that represent lifestyles, each aspect of thoughtful detailing has impressed the jurors. This trend is also shown in the development of e-bikes that encourage people to embrace clean energy by using bikes as sports equipment as well as a means of transportation, thus bringing bicycles closer to our everyday life."

Haller, noted that: "There was yet again a rise in the number of entries, which shows the importance of both the Taipei Cycle show and the award for the bicycle industry. The judging procedure was organized in a very efficient and professional way. We had a lot of innovative products in the field of bicycle design (two bikes & two e-bikes are Gold Award winners). The competition shows a lot of innovation related to material and material combinations, with two Gold Award winners using wood as frame material. Future trend: bicycles and bicycle components are getting electrified. E-bikes, electrified components, like electronic shifting and electronic suspension were strongly represented combined with innovations. Half of the Gold Award winners have electronics in their products."

Below are the winners of the Taipei Cycle d&i awards 2015, including the five Gold Award winners and the "Gold Award – Young Enterprise" winner.

Gold Award Winners of the Taipei Cycle d&i awards 2015:
Entry: MINDBIKE | Assembly Bicycle
Category: 01. Bicycles
Design office: TSDesign Ltd., Tokyo, Japan | Takeo Sunami
Client/Manufacturer: OTOMO Corp., Osaka, Japan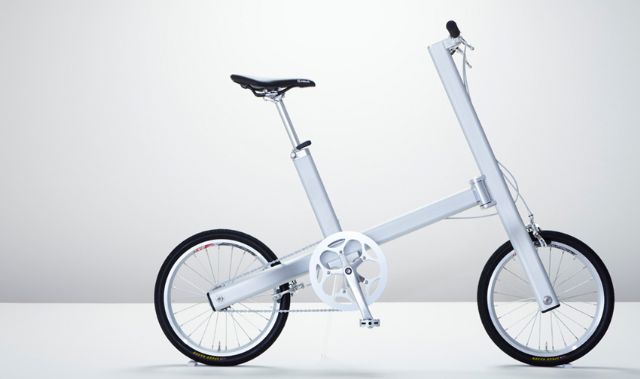 MINDBIKE can be assembled and disassembled with bolts alone.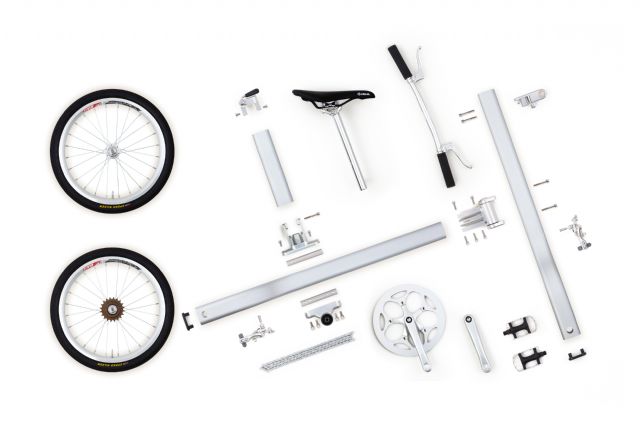 MINDBIKE has patented aluminum extrusion frame joint structures that enable can assembly and disassembly with bolts alone. The frame length can be adjusted for assembly of bikes for adults or kids, much like modular furniture. The MINDBIKE is also eco-friendly thanks to green production methods and less energy required for transport compared to conventional knock-down structure bikes. The major parts are made of recyclable aluminum alloy, making disassembly, reuse and recycling far easier.
Jury's opinion: "The MINDBIKE stands out with its super clean orthogonal frame design, which is built out of one single aluminum extruded profile. Achieving this minimal and pleasing look with such reduced tubing shows aesthetic sense and craftsmanship."
Entry: Transformer series | Pump
Category: 03. Peripherals + Accessories
Design office: Topeak Inc., Taichung, Taiwan | Louis Chuang, Bill Liao
Client/Manufacturer: Topeak Inc., Taichung, Taiwan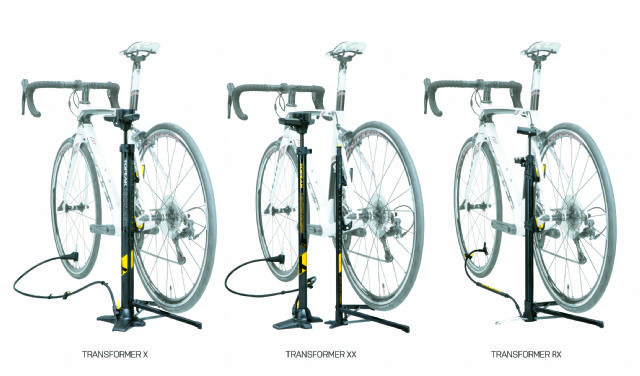 Topeak's cleverly designed Transformer pumps do double duty as a pump and bike stand.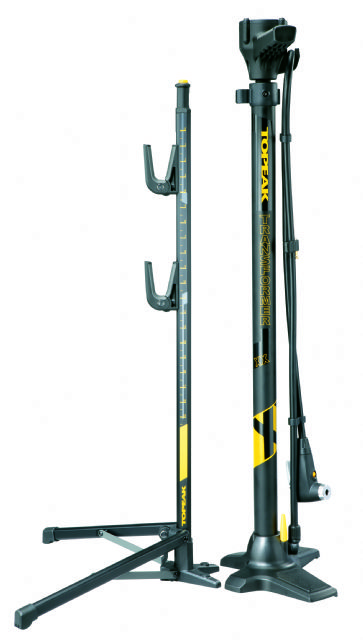 Dual personality with hidden strengths! Topeak's Transformer series pumps are cleverly designed for use as a pump or bike stand. The support legs can be extended to offer greater stability, while tool-free adjustable hooks provide a custom fit for your bike frame. A top-mounted chronograph inspired gauge offers great visibility and an extra-long hose easily reaches the front wheel, all these make the perfect partner for your bike maintenance and storage needs. The pump comes in the Transformer X (integrated), Transformer XX (detachable), Transformer RX (compact) models, as well as a bike vacation/travel ready version with a carry bag.
Jury's opinion: "This is the first pump that has the function of a bike stand. The structure is simple but it puts limited space to good use and solves two problems at once. The bike stand has a simple and steady structure and can be height-adjusted in a very short time, very convenient to use. Products that have been given new lives by design are always very eye-catching."
Entry: iGauge iVeloce Road | First Bluetooth Pump on Earth
Category: 03. Peripherals + Accessories
Design office: AIRACE ENTERPRISE Co., Ltd., Taichung City, Taiwan
Client/Manufacturer: AIRACE ENTERPRISE Co., Ltd., Taichung City, Taiwan

The pump pressure can be read on a handset app "iGauge" through a Bluetooth 4.0 connection.

1. Equipped with Bluetooth 4.0 technology: The pump pressure can be read on App "iGauge" of smart mobile devices through Bluetooth on the pump 2. CNC aluminum mini pump 3. Thumb-Lock Clever Twin-Valve 4. Fit for Schrader, Presta, Dunlop & E/V 5. Presta is secure-sealed and won't pop out till 120 psi 6. Easy engaged 7. After operating, Presta valve won't be separated when the pump head leaves the bike 8. Suggested max. pressure :120 psi (8 bar) 9. For road bike.
Jury's opinion: "This small and handy bike pump shows that the digitization of the bicycle industry does not stop even when products already seem perfect. Integrating the pump data into a smartphone application is innovative and makes the bike ride a real mobile experience."
Entry: Stromer ST2 | E-bike
Category: 04. E-bikes + Pedelecs
Design office: myStromer AG, Bern, Switzerland
Client/Manufacturer: myStromer AG, Bern, Switzerland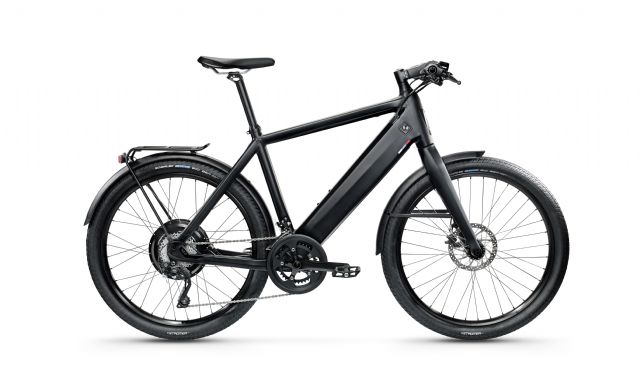 The ST2 is the world's first digitally connected e-bike.
The ST2 is the first worldwide digitally connected e-bike. The bike has a built-in SIM card Internet link and can communicate via the myStromer App with any smartphone. It is equipped with Bluetooth, GPS and GSM, so that the location of the ST2 can be tracked at any time via Geolocator. The myStromer App offers even more features, such as tuning, anti-theft protection, checking battery charge status, and the service booklet. With its high-performance battery for increased range, a powerful motor for greater speed and an integral daytime running light for great safety, the ST2 has everything you need for relaxed commuting.
Jury's opinion: "This is a state-of-the-art e-bike/speed pedelecs with many innovative technical features like the display frame integration, innovative removeable frame battery, electronic system with applications via app, solid carrier with hydroformed strong mudguards, LED lights inside headtube, high quality details and workmanship."
Entry: ECOFRIENDLY | E-bike
Category: 04. E-bikes + Pedelecs
Design offices: Protanium, Apeldoorn, Netherlands | Basten Leigh, Brian Hoehl, Yno Papen, Lars Munkso | Sandwichbike, Amsterdam, Netherlands
Client/Manufacturer: Protanium, Apeldoorn, Netherlands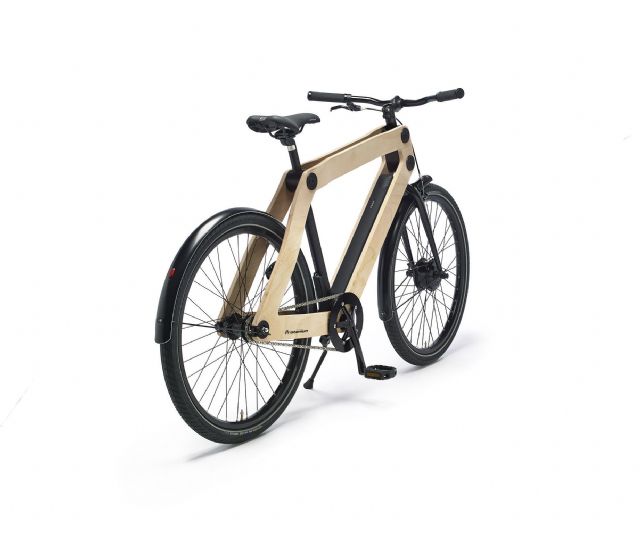 The ÖKOVÄNLIG (meaning 'environmentally friendly') is true to its green name.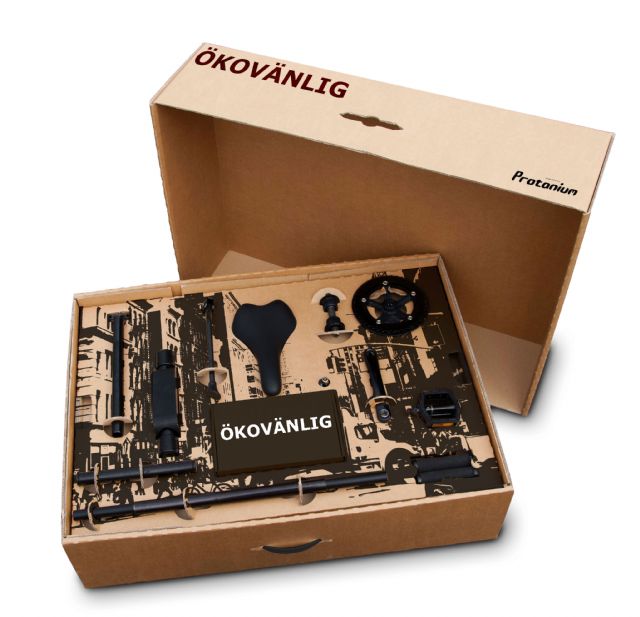 The wood used for the ÖKOVÄNLIG, meaning 'environmentally friendly', is PEFC certified plywood, harvested in an environmentally friendly way and manufactured in Germany. This e-bike has specially designed aluminum parts that turn two plywood panels and two wheels on the ÖKOVÄNLIG. The easy-to-remove Protanium lithium battery sits in the plywood sandwich construction. The ÖKOVÄNLIG e-bike complies with EN and ISO standards. The Protanium electric components have already been tried and tested on more than 60,000 e-bikes. The ÖKOVÄNLIG e-Bike comes in a cardboard box with a manual for easy do-it-yourself assembly to reduce transport costs.
Jury's opinion: "Beautifully crafted yet modern and future-oriented. This is one of those 'I must have this' types of products. Simple and elegant yet firmly in the 21st century."
Winner of the "Gold Award – Young Enterprise":
Entry: BAMBOOBEE BIKE KIT | BIY (Built It Yourself) Kit
Category: 02. Components + Parts
Design office: Bamboobee Pte. Ltd, Singapore
Client/Manufacturer: Bamboobee Pte. Ltd, Singapore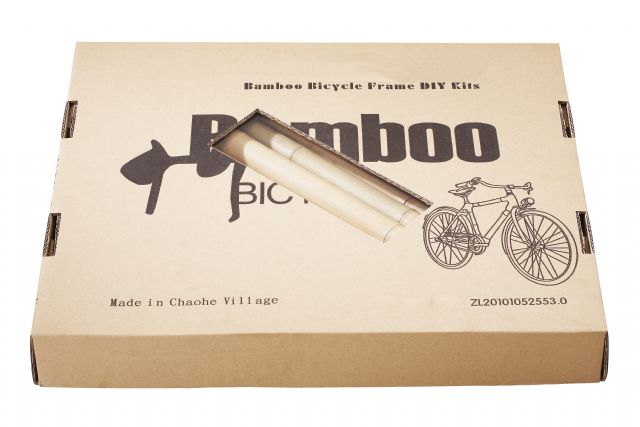 The Bamboobee BIY Bike Kit combines the joy of cycling with the satisfaction of building your own bicycle.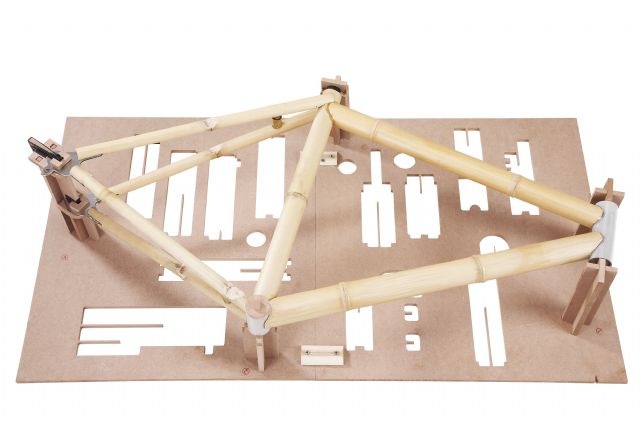 The Bamboobee Build It Yourself (BIY) Bike Kit brings out the joy of both cycling and building your own bicycle from scratch. Designed for both urban chic and natural lifestyles, this bamboo framed bike is a uniquely fashionable ride for cruising around the city.
Jury's opinion: "The concept offers users an easily accessible way of constructing and customizing their own unique bike in a world of shiny but standardized, off-the-shelf products. This is a radical and low-tech culture-based solution for everyone. This product is a 'blue ocean' of its own in a global market of slick technical solutions that compete in a 'red ocean' of incremental hi-tech innovation for specialists."