Apparently immune to seasonal factors, Taiwan-based Largan Precision Co., Ltd. (whose share price leads the Taiwan market), reportedly the world's largest supplier of camera lenses for smartphones by market share, finished the first quarter of this year with impressive EPS (earnings per share) of NT$32.86 (US$1.04), an all-time high for the quarter as well as the third-highest single-quarter record in company history, according to the firm's latest financial report issued at an investor conference held in mid-April.

For Q1, the firm's consolidated revenue totaled NT$10.567 billion (US$335.46 million), sharply up 54 percent year on year (YoY) albeit down 37 percent from Q4 of 2014, with a phenomenal gross profit rate of 56.72 percent, a three-year high, to beat market expectations of a slight drop.

Largan CEO Adam Lin said at the conference that corporate gross profit rate soared by over six percentage points in Q1 from a quarter ago primarily due to having cut a share of low-margin VCMs (voice coil motors) from its overall shipment. Another factor driving Largan's gross profit rate, institutional investors said, is the 10-megapixel lenses, which shot up to account for 20-30 percent of total shipment in the quarter, compared to 10-20 percent seen a quarter earlier.

As result, the lens maker scored net profits of NT$4.407 billion (US$139.90 million) in Q1 for a 47 percent yearly increase.

As the major supplier of camera lenses for iPhone 6, Largan, to fill overwhelming orders, has leased two factories in Taiwan as contingent plan while its new factory in Taichung, central Taiwan, is being built and will not likely be completed earlier than Q1 of next year. The two leased plants are scheduled to kick off mass production beginning in Q4 of this year.

Lin also confirmed at the conference its self-developed VCM having already gone into mass production, which will further improve profitability of the business.

As to outlook for the rest of this year, institutional investors generally expect Largan to see improving performance quarter by quarter, and peak to set a new high in Q4, based on extensive reports of iPhone 6 remaining the world's best-selling smartphone in mostly developed economies since launch last September to dominate the upscale segment without challengers so far.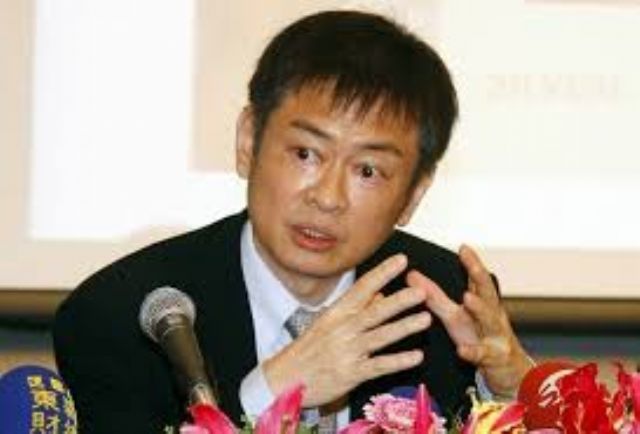 Largan's CEO Adam Lin confirms at the investor conference its self-developed VCM has gone into mass production (photo courtesy of UDN.com).