To make the most of business opportunities in the coming extended Labor Day holidays in China (from May 1st), most major personal computer (PC) vendors have in-turn launched new notebook PC models, including Acer, Asus, Lenovo, etc.

Thanks to the new-model launches and aggressive stocking up by downstream distributors, shipments of major Taiwanese notebook PC contract assemblers, including Compal Electronics Inc., Quanta Computer Inc., and Wistron Corp., are expected to increase by 5 percent to 10 percent in April, according to institutional investors.

Some investors said that many operators of 3C (computer, communication, and consumer electronics) sales channels in China have prepared to provide incentives to stimulate consumers' replacement purchases during the early-May sales peak, in which estimated demand is expected to rise by 10 percent to 20 percent compared to the first quarter.

Compal is expected to be the biggest beneficiary in the demand peak of the first half, because the company has long been the contract supplier to Lenovo, and has won increased orders from Acer. Quanta is the major contract assembler for Asus; while Wistron for Acer.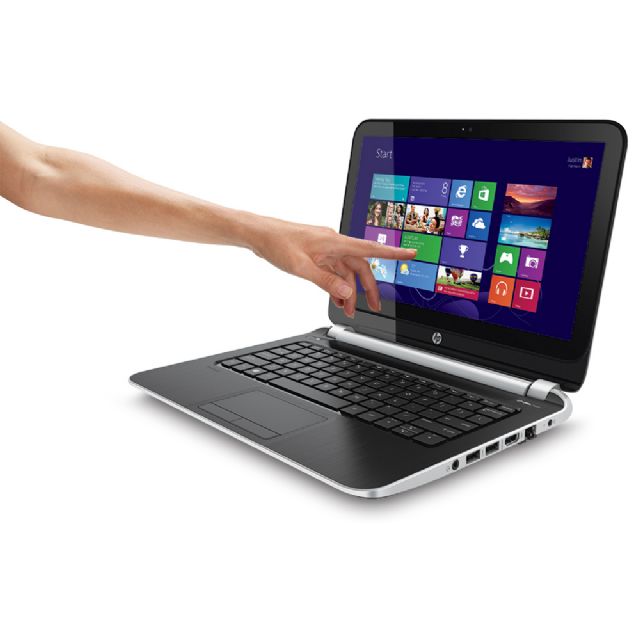 Microsoft's Windows 10 operating system is expected to trigger replacement purchases of uncertain momentum. (photo of a Win 10 notebook PC)
Institutional investors pointed out that 3C distribution channels in China have been rapidly expanding to become more visible and exposed to consumer traffic, to further stimulate consumer purchase. During long holidays, they added, consumers' 3C purchase volume is often several times that of typical periods, hence driving PC vendors to elevate inventory levels.
Most Taiwanese contract PC assemblers saw recovering notebook-PC shipment in March. Compal, for example, delivered some 3.6 million notebook PCs during the month, up one million units from the previous month, or month-on-month (MoM); while Quanta about four million units (up 1.3 million MoM) and Wistron about 1.7 million units (up 400,000 MoM).
The first quarter is the traditional off-season for PC products, and most vendors will choose to launch new models during the period that generally lead to quarter-on-quarter (QoQ) shipment decreases. However, according to the said institutional investors, many contract assemblers' shipments had begun rising and also saw in March shipment recovery; so they forecast that notebook PC demand from major markets such as Europe and North America is expected to go up in the second quarter.
Win 10
In addition, the new Window 10 new operating system (OS) is also expected to drive demand for new PC models; while most major vendors, such as Acer, Asus, Lenovo, Dell, HP, etc., have been aggressively preparing to launch new models to meet the replacement demand to be incurred by adoption of the new Windows 10. Vendors are expected to advance order-placement by the end of the second quarter, the sources said.
The relative-higher comparison base in the fourth quarter of 2014, as well as waning replacement demand after Microsoft stopped supporting Windows XP OS, industry sources said, resulted in declining notebook PC demand in the first quarter of 2015. Both Quanta and Compal, however, deem such decline to be within their expectations.
The whole industry is cautiously optimistic towards this year's global notebook PC market, a correct assumption given that sales in the first quarter were lackluster. Some market research firms forecast that global PC shipments are expected to increase 0.9 percent to 307 million units in 2015, from 304 million in the previous year. Despite such forecasted growth rate being low, it is expected to be the first positive growth since 2012 to also signal the PC market is recovering to a more stable level.
Institutional investors believe the Windows 10 OS will play a vital role in pushing up demand for new PCs this year, but the real market development will only be clearly seen after international vendors unveil new products in the third quarter.
Major Taiwanese Notebook PC Contract Assemblers' Shipments in March & Q1

Company

March

Q1

Compal

3.8 million

9.3 million

Quanta

4.0 million

9.9 million

Wistron

1.7 million

470 million

Source: Market Observation Post System (MOPS), Taiwan Stock Exchange