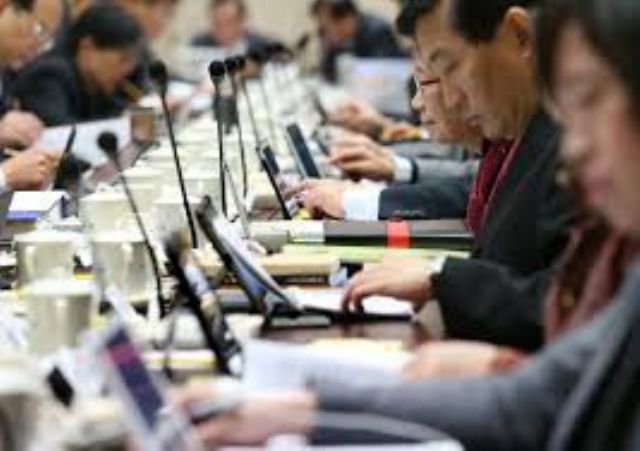 Global tablet PC shipments drop for two successive quarters (photo courtesy of UDN.com).
Growth of the global market for tablet PC may have peaked, based on the continuously declining shipments seen by market research institutes. According to the latest report by International Data Corp. (IDC), a U.S.-based market research firm, global tablet PC shipments totaled only 47.1 million units in the first quarter of this year, down 5.9 percent year on year (YoY) for a second consecutive quarterly drop.
On quarterly basis, IDC's report says the Q1 shipment was 38.1 percent less than the last quarter of 2014, a typical high season for consumer electronic devices.
As to the top-5 brand rankings in the line, IDC points out that Apple led in the quarter with a global market share of 26.8 percent, trailed by Samsung with 19.1 percent. The top-2 brands, however, saw shipments dive 22.9 percent and 16.5 percent, respectively, YoY, to further confirm a growth slowdown of the market.
Meanwhile, Taiwan-based Asus also suffered a 30.6 percent drop in its Q1 shipments to rank No.4 with a market share of 3.8 percent, to which IDC partly attributes the firm's main models that have reached the end of life cycles.
In contrast, Lenovo held its No.3 spot in the ranking by shipping 2.5 million units, 23 percent more than a year ago, to command a 5.3 percent share, while LG outstripped Amazon as the world's fifth-largest tablet PC brand by chalking up a whopping 14-fold growth, reports IDC.
The market research firm explains that Lenovo's shipment growth was mainly sustained by its continuously broadening product mix, which now covers the low end to the high; and the rise of LG being largely attributable to the brand's aggressive distribution strategy in the U.S. market.
Echoing most global market researchers' sentiments, who believe the global market for tablet PCs has begun losing growth momentum after years of brisk growth, IDC forecasts global shipment for 2015 at 235 million units for the weakest year-on-year growth of only 2.1 percent, given that such products have been widely promoted and accepted by consumers worldwide since 2010. For 2014, IDC estimates the figure at 230 million units, 4.4 percent more than 2013.
Top-5 Tablet PC Brands by Global Market Share in Q1, 2015
Brand

Market Share

Apple

26.8%

Samsung

19.1%

Lenovo

5.3%

Asus

3.8%

LG

3.1%

others

41.8%

Source: International Data Corp.