Teco Electric & Machinery Co., Ltd. of Taiwan, one of the original makers of heavy-duty electro-mechanical equipment in Taiwan, recently reported that it sees the coming of revenue generation for its wind-turbine business this year.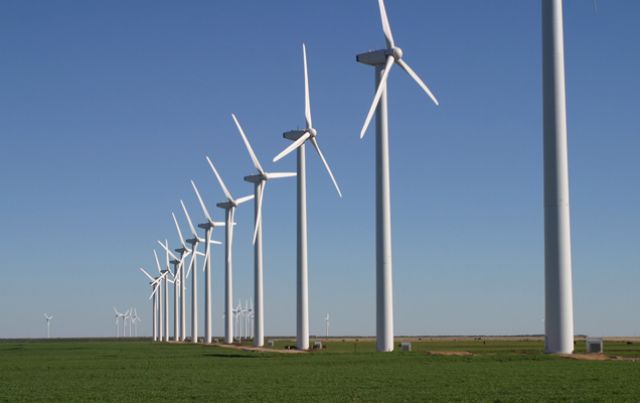 Teco, an established maker of heavy-duty electro-mechanical equipment in Taiwan, continues to develop wind-power generation business. (photo from Internet)
The firm says that its first 5 megawatt-hour (MWh) offshore wind turbine will be tested in central Taiwan by the end of the year, which is expected to bear competitive features to win a government tender to be held in 2016 that procures offshore terrestrial wind turbines. To improve chances to win the tender, Teco just announced having signed an agreement with Taiwan's China Steel Machinery (CSMC) to set up a joint venture dedicated to offshore wind energy. The primary task of the joint venture is to use Teco's wind power generating technology and CSMC's steel construction expertise to develop its own brand of offshore wind turbine based on the mature European offshore wind turbine technology. The joint venture plans to actively expand to East Asia and North America. In addition, Teco says it is scheduled to deliver a total of 35 2MWh wind turbines to customers in China and Vietnam, generating revenue of about NT$3 billion (US$100 million) by the year-end.
Backed by incentives provided by the Bureau of Energy (BOE) under the Ministry of Economic Affairs, Taiwan Power Co., the state-run utility on the island, plans to first install two offshore wind turbines for initial tests and issue a tender to complete the installation of 20 5MWh wind turbines by 2020. Teco president C.K. Liu recently said that his company's board resolved to set up the said joint venture with CSMC with initial capitalization of NT$600 million (US$20 million), with the two parties holding equal stake.
Teco will cooperate with Netherlands-based partner Dewind for technical partnership to make the turbine motor, with CSMC to handle the design and manufacture of the turbine tower. Teco will produce the offshore turbines at its factory in Guanyin, Taoyuan City of northern Taiwan, with CSMC to be in charge of installations.
According to Liu, Teco has also completed construction of its wind-turbine assembly plant in Hunan Province of China. The Taiwanese company has two orders, each for 25 sets 2MWh wind turbines, and will ship 25 units (with  propeller diameter of 113 meters) to wind power generators in China.
In addition, Teco's executives say that the maker had won a Vietnamese customer's order for 10 2MWh wind turbines (with diameter of 86 meters) about two years ago, whose payment-related issues were not solved until recently. So Teco is scheduled to begin shipment by the end of the year to the Vietnamese customer, who has placed an order for another six turbines.