Barry Lam, chairman of Quanta Computer Inc. of Taiwan, a globally major notebook PC contract supplier, recently said that his company's operation in the second quarter will likely recover considerably, leading to a quarter-on-quarter (QoQ) shipment growth of at least 10 percent. Such statement was made at the company's recent shareholder meeting, where Lam stood by Quanta's NT$1-trillion-plus (US$33.3 billion) revenue goal for this year.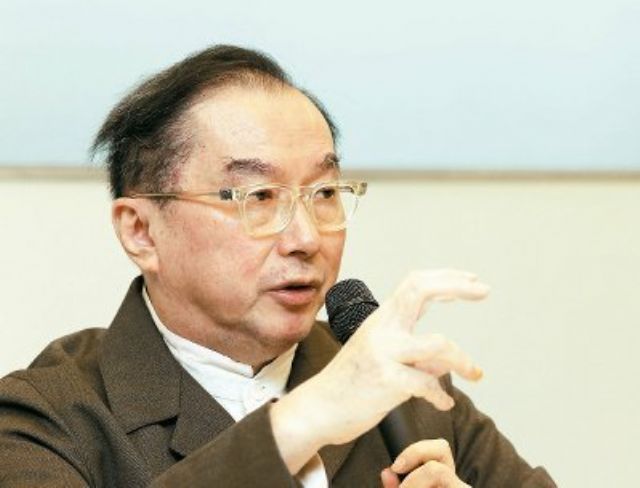 Barry Lam, chairman of Quanta. (photo from UDN)
Some institutional investors said thanks to the start of big-volume shipments of the higher-end New MacBook notebook PCs to Apple, Quanta's revenue performance has been impressive among counterparts amid the stagnant notebook PC market, adding that the profit margin to be achieved by Quanta will not likely exceed 5 percent.
Quanta delivered 9.9 million notebook PCs in the first quarter, down about 600,000 units from a year earlier, due mainly to the overall market downturn, with the recently rallying NT-dollar also depressing the firm's non-core business revenue. The computer maker reported profit margin of 5.08 percent in the first quarter, and net earnings of NT$3.67 billion (US$122.4 million), down 32.1 percent QoQ, translating into earnings per share (EPS) of NT$0.95 (US$0.03).
C.C. Leung, co-founder and vice chairman of Quanta, pointed out that his company's shipment ratio of higher-unit-price products will rise in the second quarter, leading to double-digit revenue growth in the period. In the second half, he added, the new Windows 10 operating system (OS) is expected to stimulate replacement purchases. In general, he added, the revenue share of Quanta's operation in the first and second halves will finally be 43 percent-45 percent and 55 percent-57 percent, respectively.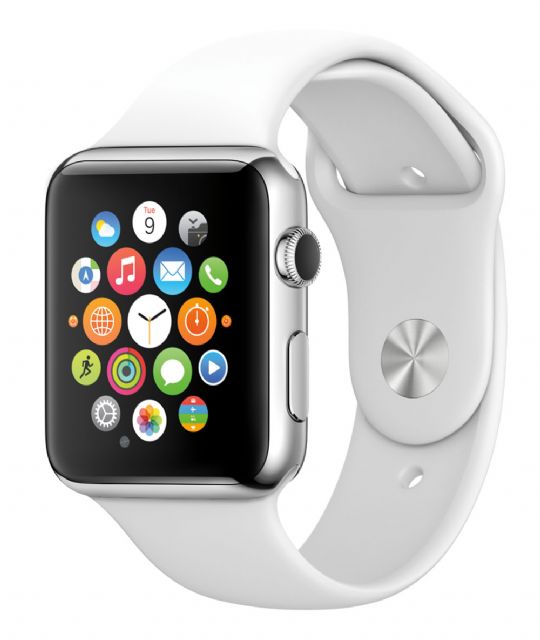 Quanta is scheduled to start volume shipments of Apple Watch in June. (photo from Internet)
Quanta registered consolidated revenue of NT$205.2 billion (US$6.84 billion) in the first quarter, down 18.5 percent QoQ and 4.9 percent YoY. The firm's non-core-business revenue was NT$749 million (US$25 million), including interest income of NT$873 million (US$29.1 million). The firm reported losses of NT$5 million (US$166,666) from reinvestments, and currency-exchange loss of NT$152 million (US$5.1 million).
Leung forecasts that Quanta's notebook PC shipments this year will remain the same level as last year's, or slip within 5 percent. However, shipments of cloud devices, wearable devices and other products are expected to continue increasing.
The vice chairman also added that neither technical challenges nor manufacturing quality of the Apple Watch are problematic for Quanta, which is scheduled to start volume shipments of the widely reported wearable device in June without worry of the order being poached by counterparts in the near term. To meet strong demand from wearable-device customers, Quanta is ramping up production capacity at its plant in Changshu, Jiangsu Province of China, where labor-shortage problems have been overcome. Regarding market rumors, Leung admitted that Quanta's Apple Watch shipments are unbalanced, which also means a big-ticket order. The vice chairman estimates that the supply tension will be solved in the second half.
Regarding anxiety amid the local semiconductor industry towards Chinese government's aggressive moves to build its own comprehensive supply chain in China, Quanta chairman Lam said that Taiwan still has an upper hand. He explained that Taiwan has abundant experience and know-how in the semiconductor industry, which involves not merely contract production or processing to set up a high threshold for Chinese counterparts. Plus Taiwanese companies still control key technologies for downsizing semiconductor products, while the quality and stability of employees in the local semiconductor industry remain relatively high.