Taiwan Secom Co., Ltd., a major security service provider engaged in protecting homes, businesses, industrial parks and offering mobile emergency-care products, recent tied up with Tatung Co., Ltd., one of the original makers of home appliances in Taiwan whose rice cooker is an iconic product on the island, to jointly tap the smart home and smart appliance businesses. The partnership is reportedly the largest cross-industry venture between a local Internet of Things (IoT) service provider and a home-appliance maker.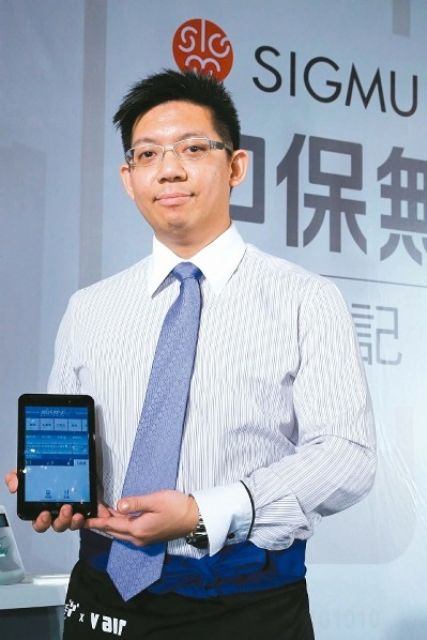 Taiwan Secom CEO Lin Jian-han (photo from UDN)
Industry experts say "inter-communication" between IoT main system and smart home appliances relies on open codes. Once the communication is set up, consumers can remotely monitor, switch on/off, set up operational conditions, with the system helping to track energy consumption and plan optimal electricity-usage schedules to make the most of peak and off-peak times.
In Taiwan, several members have joined the Smart City and IoT Industries Alliance, including Taiwan Secom, Tatung, IBM Taiwan, Asus Cloud, Advantek, Industrial Technology Research Institute (ITRI), Taipei Computer Association, and the Institute for Information Industry (III). W.S. Lin, Tatung's chairman, and Lin Jian-han, CEO of Taiwan Secom, have in fact met many times to exchange opinions on smart-appliance business.
Lin Jian-han pointed out that Tatung has been aggressively deploying in smart appliance-related fields, and the appliance maker is its first partner in the smart appliance segment. The tie-up will first focus on several products such as TV, air conditioner, refrigerator, electric fan, washing machine, etc. The smart appliances will be displayed at Tatung's flagship appliance store in downtown Taipei. The CEO praised Taiwanese companies for having expertise in IoT-related businesses, and Taiwan Secom will continue to seek cooperation opportunities with other appliance vendors.
Chu Han-kuang, Taiwan Secom vice president, stressed that the IoT age is an era of collaboration, in which Taiwan Secom can promote to its long list of customers the integration of all kinds of home appliances through the IoT main system without adding cost and rivalry against Tatung. On the contrary, he added that the tie-up has the potential to enable both parties to effectively expand customer bases.
However, the vice president conceded that most families typically adopt different brands of home appliances, and Taiwan Secom aims to integrate such brands who want to release open codes on their appliances to enable further expanding service scale.