Compiled By KEN LIU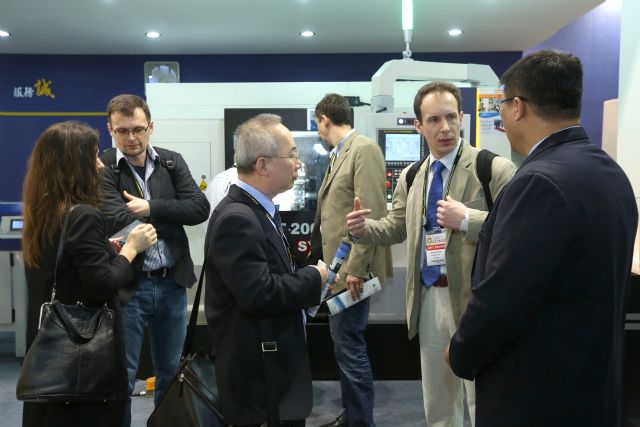 Taiwan's machine-tool exports may drop in 2015 due to rallying NT-dollar.
Chairman Eric Chuo of the Taiwan Machine Tool & Accessory Builders' Association (TMBA), as well as chairman of the precision mechanical parts maker Hiwin Technologies, is anxious that the island's machine-tool industry is likely to end this year with negative export growth rather than a positive 10 percent year-on-year increase as previously projected as result of a strengthening NT-dollar-to-greenback rate, which eclipsed 31:1 early 2015 but has dipped to around 30.5:1 in May. Elaborating his stance, Chuo notes that the NT-dollar has continuously climbed against the greenback relative to the euro, South Korean won and Japanese yen.
The TMBA statistics show that the island's machine-tool exports have plunged into downtrend since February from an impressive 16.1 percent year-on-year growth in January. Compared with the same months of last year, the exports declined 10 percent, 9.8 percent and 15.7 percent in February, March, and April, respectively.
Throughout the first four months of this year, Taiwan shipped US$1.06 billion of machine tools worldwide, falling 5.9 percent from the same period of last year.
Although the NT-dollar devalued a median 4.05 percent in the first four months of this year to 31.5 to each U.S. dollar from the same period of last year, the NT-dollar-to-greenback rate has recently rallied to around 30.6:1.
Buyers Lost
In contrast to the NT-dollar, the euro has depreciated over 13 percent while the yen has dropped over 50 percent since the beginning of this year, to have diverted international buyers to place orders with European and Japanese manufacturers instead of Taiwanese manufacturers. The rising NT-dollar has added salt to injury because Japanese and European, specifically Swiss and German, machinery traditionally enjoy better reputation and are often used as benchmarks by Taiwanese makers.
Chuo concedes that unfavorable appreciation of the NT-dollar continues to turn up the heat on Taiwan's machine-tool manufacturers, particularly those specializing in standard or light-duty machines, also predicting Taiwan's makers in these categories to continue losing orders to German, South Korean and Japanese competitors into the second half of this year.
Chuo states that sales have picked up for the island's manufacturers who are heavily dependent on the American market, which is recovering. Strained capacity has hit the island's manufacturers who promote machines to process aircraft components in Europe, and sales are projected to be satisfactory in the second half of this year due to the island's manufacturers having migrated to combo-type machines and five-axis machines.
Earnings Eroded
According to TMBA, losses from foreign exchange transactions eroded earnings for most of Taiwan's leading machine-tool makers in the first quarter, with local manufacturers urging the government to let the NT-dollar-to-greenback rate devalue to 33:1 to level the playing field on which they compete with foreign manufacturers.
Losses from foreign currency exchanges are turning many local manufacturers hesitant to take orders from foreign buyers, which ask for quotations that near the levels offered by European, Japanese and South Korean manufacturers, according to the Taiwan Association of Machinery Industry (TAMI), which represents around 3,000 Taiwanese machinery builders.
TAMI President J.C. Wang says Japan-built standard-type horizontal and vertical machining centers and computer numerical control (CNC) lathes are seeing robust sales on the market, indicative of the impact of undermined competitiveness of Taiwanese makers due to the stronger NT-dollar. In the past, Taiwanese manufacturers were the major suppliers of these machines, which mostly go to mainland China and Southeast Asia.