Five Gold Award winners of the COMPUTEX d&i awards 2015 were honored during the official opening of the 2015 COMPUTEX TAIPEI (Taipei International Information Technology Show) held in early June. COMPUTEX TAIPEI is one of the world's largest information and communication technology (ICT) trade fairs.

The COMPUTEX d&i awards, now more than eight years old, is sponsored by the TAITRA (Taiwan External Trade Development Council) and iF during COMPUTEX TAIPEI.

A whopping 271 products were entered in this year's competition. They included high-tech hardware, useful apps and software as well as clever gadgets and innovative consumer electronics. The panel of six experts met together in Taipei in early April to extensively test, discuss and evaluate the entries in the competition. A total of 72 products were able to convince the judges of their design and innovation quality and were selected to receive the COMPUTEX d&i awards 2015. Five of those took home the gold award.

International Jury
The team of judges consisted of Bill Sermon (Viadynamics), Carl Liu (BMW Designworks USA Shanghai), Eric Chan (ECCO Design), Eric Hsi-sheng Chen (REAL4 Design Ltd.), Olivier Molody (Great Wall Motors) and Marcus Solomon (XD Design). In making their decisions, the international experts placed particular emphasis on the following evaluation criteria to evaluate and select the winners: degree of innovation/creativity, design quality, workmanship, choice of materials, environmental compatibility, functionality, utility, safety, ergonomics and universal design.

"The breadth and range of entries for the COMPUTEX d&i awards 2015 reflects the exciting and broad perspective that Computex now embraces. I look forward to the awards continuing to keep pace with the emerging roles that society demands from these technologies," commented Sermon. Another juror Solomon remarked that: "The general impression in my humble opinion was of a high standard in terms of design, innovation or both. The judges had quite a difficult time with some of the entries, especially with the gold awards. A good sign of the design industry lies in the fact that there was a definite improvement in overall design innovation quality."

C U in Coming ICT Shows
TAITRA says that all the &i award winners will be on display in a touring exhibition at the following international ICT trade shows: - IFA 2015 in Berlin/ Germany (4 to 9 September 2015); GITEX Technology Week 2015 in Dubai/ United Arab Emirates (18 to 22 October 2015); 2016 INTERNATIONAL CES in Las Vegas/ USA (6 to 9 January 2016); MWC 2016 in Barcelona/ Spain (27 February to 1 March 2016); and CeBIT 2016 in Hannover/ Germany (1 to 5 March 2016).

Gold Award Winners
Out of the 271 products from seven countries that were rated by the judges, 72 received the COMPUTEX d&i award 2015. The five winners below received a COMPUTEX Gold Award

1.
Entry: Dell XPS 13" | Laptop PC
Category: Computers + Systems
Design office: Experience Design Group | Dell
Client/Manufacturer: Dell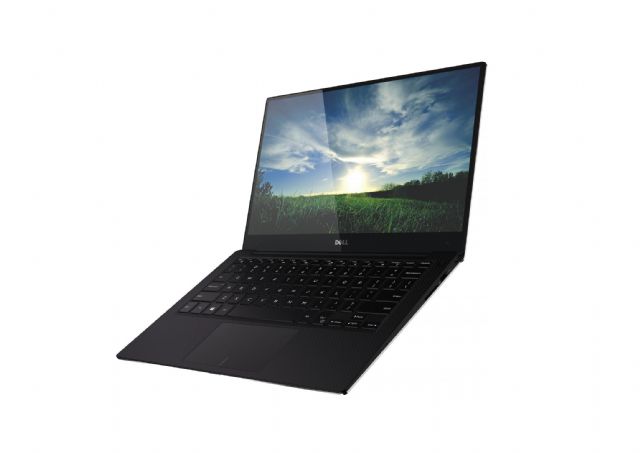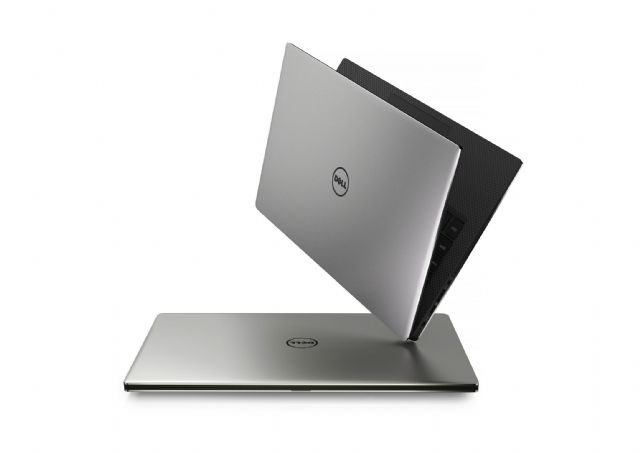 The new Dell XPS 13 is designed to be the best performing laptop of its size. It is currently the world's smallest 13-inch laptop with an enclosure the size of a typical 11-inch laptop. The XPS 13 features a 5.2 mm bezel around the display that nearly eliminates the boarder around the screen. The outer protective covers are anodized aluminum that are forged and then machined for a precise fit and finish. The soft touch painted carbon fiber palm rest allows for the ultimate in appearance and touch while still maintaining rigidity and light weight.
Judges' opinion: "Supreme production quality with elegant design details. The overall perceived quality is solid and expensive."
2.
Entry: smanos K1 SmartHome Kit | Wireless DIY home security kit
Category: Smart Technology Applications + Products
Design office: Chuango Shenzhen R&D Center
Client/Manufacturer: Smanos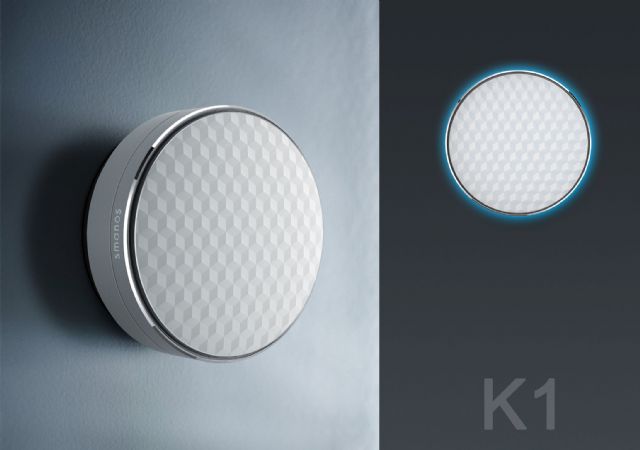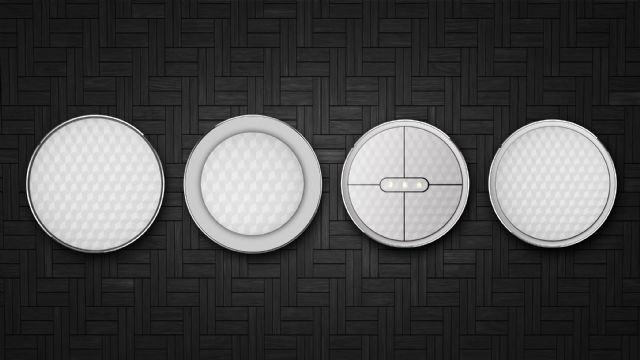 The K1 is smanos' latest wireless smart home gateway, combining butler- and guard-like functions into a stack of aesthetically pleasing round discs. The discs come with aluminum frames and texturized plastic surfaces, designed for everyday use. The smanos K1 connects to up to 50 wireless accessories with ease, and its intuitive operation both on-site and on the smartphone is a breeze. Users, young or old, can rely on their basic senses to see, hear or touch to check if K1-enabled things at home are working properly. Such connected but wireless objects include locks, HD cameras, alarm detectors/sirens and environmental sensors.
Judges' opinion: "A homogeneous range of products, with the right amount of design for differentiation, yet smooth integration into the home environment."
3.
Entry: Digital Signage X | Digital Signage
Category: Displays + Audio/Video
Design office: Top Victory Electronics Co., Ltd.
Client/Manufacturer: Top Victory Electronics Co., Ltd.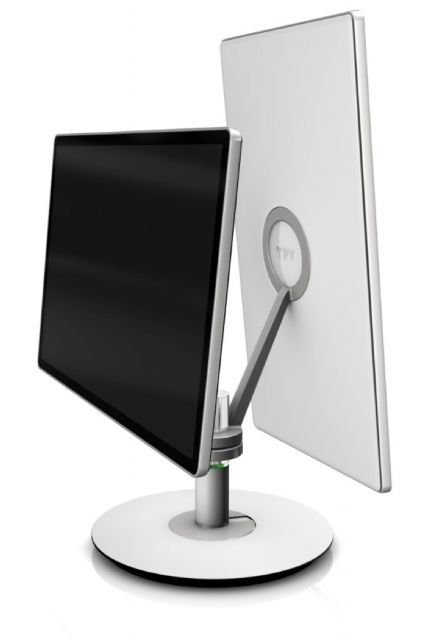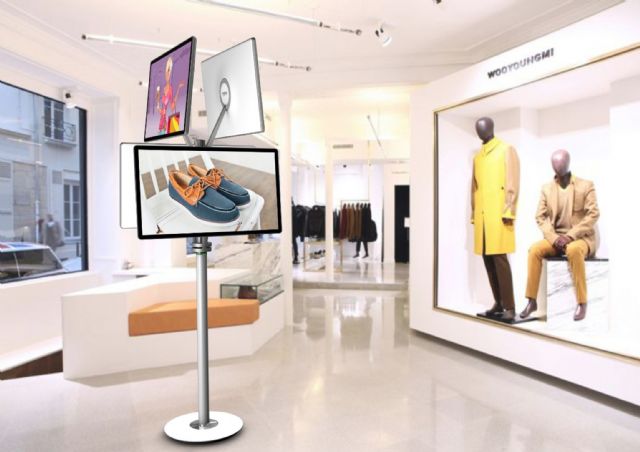 In the era of innovation, style and uniqueness, small specialty shops and showrooms are becoming a trendy business model; DSX 27" digital signage solution is made for exactly this environment. Inspired by the common ring toss game, the DSX features a central pillar to support multiple displays for 2-sided, 4-sided or even ring-shaped configurations. The displays themselves are made for close interactions and can pivot between landscape and portrait modes, while cables are discreetly hidden inside the framework. Versatile and powerful, the DSX offers limitless possibilities in limited space.
Judges' opinion: "Nice execution of design for the target market this product belongs to. Clean sophisticated and very practical use of design forms and mechanisms."
4.
Entry: X series curved TV | curved TV
Category: Displays + Audio/Video
Design office: Top Victory Electronics Co., Ltd.
Client/Manufacturer: Top Victory Electronics Co., Ltd.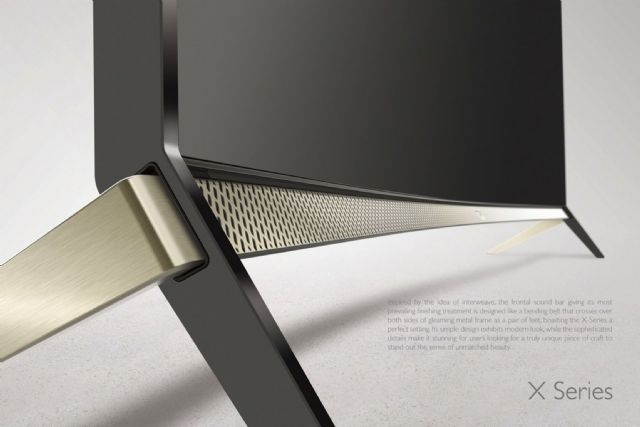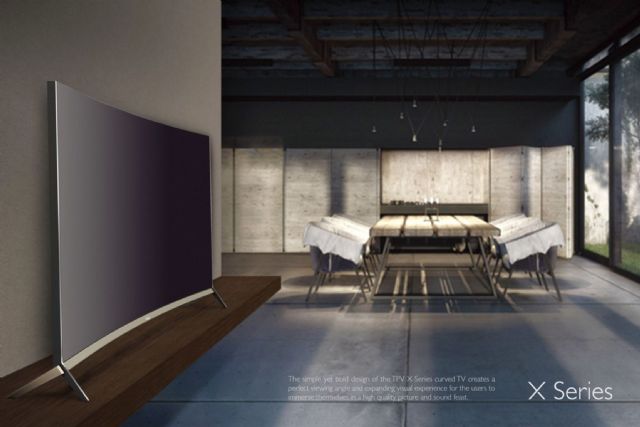 The simple yet bold design of the X-Series curved TV creates a perfect viewing angle and expanded visual experience immersing users in a high quality picture with a feast of sound. Inspired by the idea of interweaving, the frontal sound bar is designed like a bending belt that crosses over both sides of the gleaming metal frame as a pair of feet. The simple, modern design has sophisticated details that make it truly unique piece of craftsmanship with unmatched beauty.
Judges' opinion: "Slim and elegant appearance can make the product popular in the high-end market. Redefining the new separating parts makes it easier to produce. Slim and elegant rear cover design adds on new quality value.
5.
Entry: Alienware Area 51 | Gaming PC
Category: Gaming Hardware
Design office: Experience Design Group
Client/Manufacturer: Dell Inc.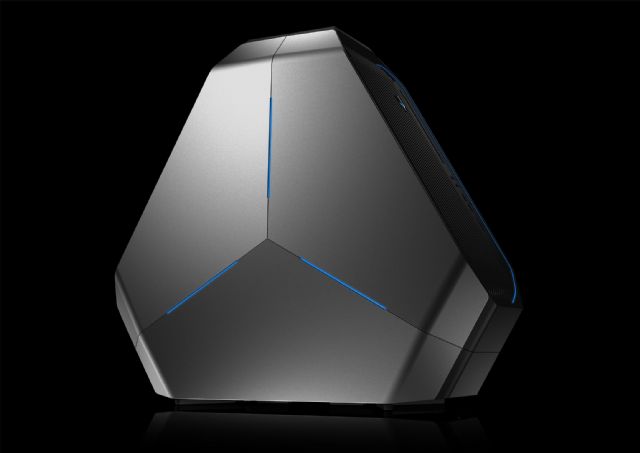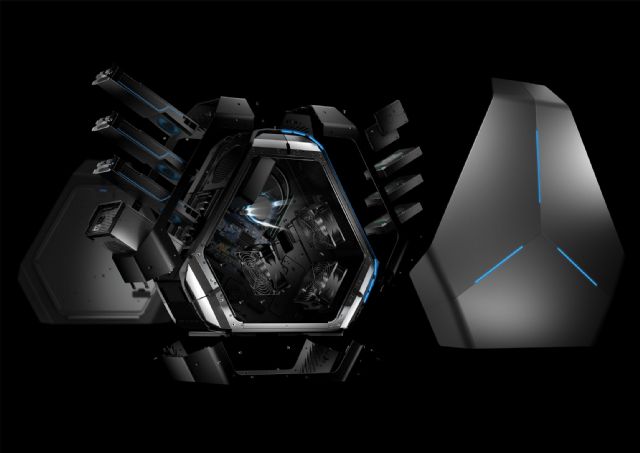 The new Alienware Area-51 is a completely re-imagined gaming PC system that features the visually compelling Triad chassis designed to deliver state-of-the-art performance, scalability and ease of use. The Area-51 system was designed with functional aesthetics in mind to ensure a better user experience. Access to front and rear I/O is improved with the 30 degree sloping angles of those surfaces, versus the traditional 90 degree angles seen on conventional PC enclosures. This allows the user to use the rear I/O without needing to move the system away from the wall, while providing a free-flowing thermal exit path, whether or not the system is placed against the wall.
Judges' opinion: "It's a great combination of amazing engineering and unique design. It is so iconic that you won't forget once you've seen it!"