Gogoro of Taiwan has a website that promises grand visions of changing the world by developing technologies to enable energy usage via Big Data and smart technologies, but is mainly promoting its Smartscooter, a registered trademark. The innovative technology company recently announced to begin delivery of the first batch of electric Gogoro Smartscooter in late July in Taiwan.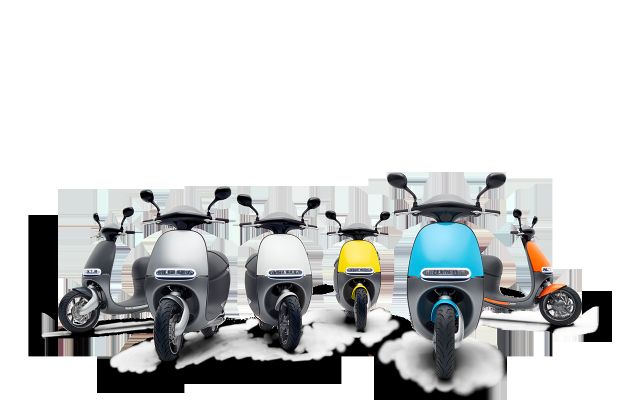 Smartscooter, a high-performance, battery swappable, smart electric vehicle to run on the Gogoro Energy Network, will be sold in Taiwan from late July. (photo from Gogoro)
In January 2015, Gogoro introduced the Gogoro Smartscooter, the world's first high-performance, battery swappable, smart electric vehicle together with the Gogoro Energy Network, an advanced battery-swapping infrastructure for cities. Then, the young technology firm announced in late March that Taipei City and New Taipei City of Taiwan as the pilot market for the Gogoro Smartscooter and Gogoro Energy Network, set to be available this summer. Gogoro has also opened the Gogoro Experience Center, a flagship store in the upscale shopping district adjacent the Taipei 101, which promotes hands-on interaction with the Smartscooter.
The price for the Smartscooter could, despite attracting attention from global consumers and industry observers, sap consumer interest in Taiwan after being announced in the recent press conference by Horace Luke, co-founder and CEO of Gogoro, who said that the first Smartscooter  will retail for NT$105,000 (US$3,500) in Taiwan (excluding the government subsidies), and in the first month buyers are eligible for a very good incentive: zero monthly fee for battery swapping (without time limitation), maintenance, and roadside assistance for two years. The CEO stressed that with the incentive, owning a Gogoro Smartscooter is more economical than a 125cc internal combustion engine (ICE) scooter, while  his company aims to recruit more than 1,000 "pioneers" in the first month.
A low-end gasoline, 100cc motor scooter in Taiwan goes for about NT$50,000, and top-end solar-powered electric bikes with carbon-graphite frame in Europe reportedly retail for US$5,000 or about NT$300,000.
The original price for a standard Smartscooter is NT$128,000 (US$4,266) and NT$138,000 (US$4,600) for the upscale Plus Smartscooter, excluding the lithium-ion battery pack. Both  Smartscooters qualify for total subsidies of NT$23,000 (US$767) from central and regional governments, including about US$333 from Industrial Development Bureau of the Ministry of Economic Affairs, US$333 from city or county government, and US$100 from the Environmental Protection Administration (to replace a two-stroke powered two-wheeler).
Each Smartscooter, however, is sold bundled with the battery swapping service provided by Gogoro for monthly fee of about US$300, without time limit on swapping. Such fee could also deter buyer interest because most motor scooter riders in cities likely do not spend US$300 monthly on gasoline each month in Taiwan.
To promote initial-stage sales, Gogoro will offer a low down-payment of US$1,266, with the balance payable over 12-months with zero-interest installments, including 24 months of free battery-swapping services, one-year theft waiver, and two-year roadside assistance and free maintenance.
Initial Responses
According to local media reports, the high monthly battery-swapping service fee might stop many consumers in Taipei City and New Taipei City from purchasing. Some conventional PTW vendors said that most PTW buyers in Taiwan are low-income students and laborers, so the Smartscooter's price is too high. The average price for an entry-level 125cc ICE scooter in Taiwan is lower than NT$55,000 (US$1,833), and about NT$70,000 to NT$75,000 for (US$2,333 to NT$2,500) for a typical 125cc model.
Luke, however, stressed that the first two years of ownership of a Smartscooter (with the two-year zero monthly battery-swapping service fee) is more affordable than many riders imagine of owning a 125cc ICE scooter (including fuel and maintenance costs).