With increasingly fierce competition among the six major IoT (Internet of Things) alliances, Taiwan's two high-profile personal computer (PC) vendors, Acer Inc. (Acer brand) and Asustek Computer Inc. (Asus), have each chosen to join different camps to tap more lucrative business opportunities in Smart Home, telematics etc. segments.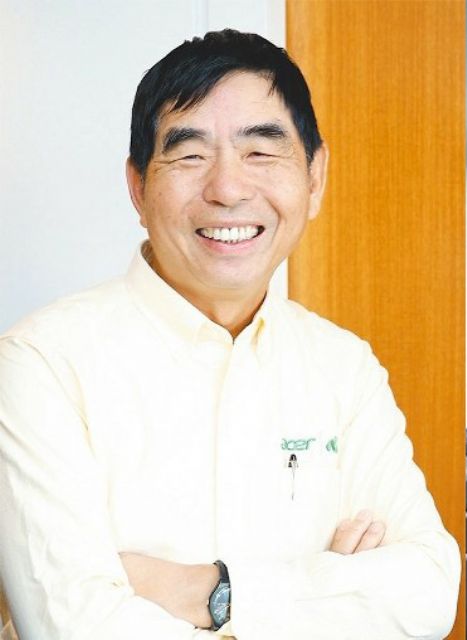 George Huang, co-founder and chairman of Acer. (photo from UDN)
Acer has joined Intel's team, while Asus has chosen Qualcomm, with the increasing membership in various IoT business alliances expected to intensify campaigns to solicit more service subscribers in the second-half's connected-device market.
Meanwhile industry sources say that all the six major IoT alliances have entered into the final stage in mapping out common standards, with members in different camps ready to launch their terminal application products. In conjunction with diversification by PC vendors into new product lines, as well as upcoming commercialization of dozens of IoT-application hardware products, the sources say, sales revenues of major Taiwanese printed circuit board (PCB) manufacturers are expected to enjoy strong growth momentum ahead.
Currently the sources say the six major IoT alliances include Open Interconnect Consortium (OIC, led by Intel), Allseen, Industrial Internet Consortium (IIC), OneM2M, Homekit (Apple) and Thread Group (Google). Among them, OIC, Allseen (Qualcomm) and OneM2M are enjoying the fastest growth in membership, and they have been targeting to integrate and set up related industrial standards in the four major IoT-related fields, including Smart Home, connected devices, medical equipment, and telematics.
Acer and MediaTek Inc., a leading IC design company, have joined the OIC led by Intel. OIC just hosted its second interoperability plugfest June 23-25 in Redmond, Washington. This three-day members-only event allows OIC to continue to make progress on developing its test specification and provide the membership with an opportunity to test early-to-market products in parallel with specification and test development. OIC has a series of additional plugfests scheduled throughout the rest of the year in preparation for the launch of its certification program. Acer is playing a major role in the OIC interoperability plugfest meeting, and the Taiwanese company has been involved in setting up related standards. To date, four major global PC vendors have joined OIC, including Acer, Lenovo, HP, and Dell.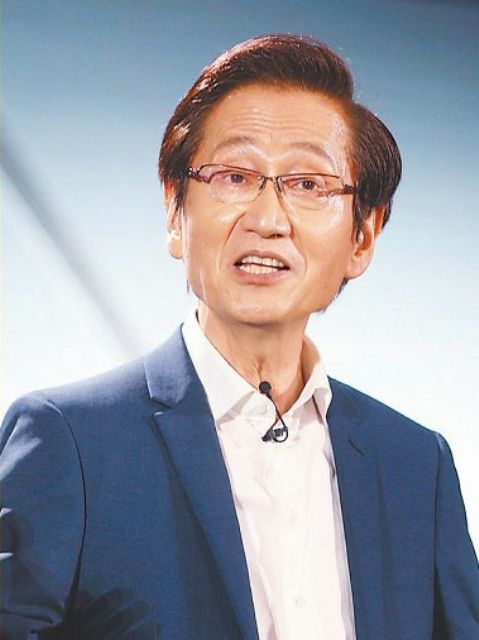 Johnny Shih, chairman of Asus. (photo from UDN)
Allseen (led by Qualcomm) recently announced that 20 new members have joined the camp in June, including Asus of Taiwan, which further widens its lead in membership ahead of OIC. Asus' membership in Allseen, according to industry insiders, shows the Taiwanese company's business deployment that leans towards Qualcomm. To stand up to challenges from OIC, Allseen has announced to host its second annual AllSeen Alliance Summit in October in Seattle. The AllSeen Alliance Summit provides a forum for business and thought leaders, developers, product managers and the open source community to address critical technological areas of the IoT, while working together to advance the AllJoyn open source software framework. Hosted by The Linux Foundation, the AllSeen Alliance Summit will take place October 19-21, 2015 in Seattle, the alliance said.
Major Business Alliances in IoT Segment

Alliance

OIC

Allseen

IIC

OneM2M

Homekit

Thread Group

Major Member

Intel, Acer, MediaTek, Dell, Samsung etc.

Linux Fundation, Qualcomm, Microsoft, Samsung, Quanta, Asus etc.

AT&T, IBM, Cisco, GE etc.

Blackberry, Broadcom, Cisco, Haier, MediaTek, Toyota, HP etc.

Apple, Marvell, RealTek, Broadcom etc.

Google, ARM, HTC, Compal, D-Link, Huawei etc.

Member Number

More than 100

More than 140

More than 150

More than 200

About 100

More than 50

Application Fields

Connected devices, automotive, medical equipment, Smart Home / Office etc.

Smart City, Smart Home, Telematics etc.

Smart Industry standard

Smart Home, wireless communication, automotive etc.

Smart Home

Smart Home