The lackluster demand for information technology (IT) panels, especially from the notebook PC segment, has been increasing inventory pressure on thin film transistor-liquid crystal display (TFT-LCD) suppliers. Lacking clear signs of a demand recovery from IT applications, some Taiwanese panel maker have decided to lower their capacity-utilization ratios by 5% to 10% in third quarter to restore their panel inventory to a healthier level, according to industry sources.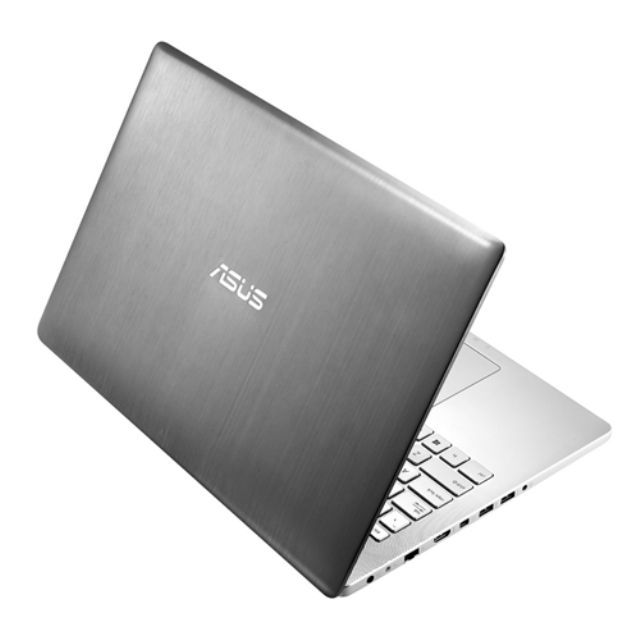 A 15.6-inch notebook PC. DisplaySearch said that PC brands' business plans were higher than the actual demand, leading to an excess inventory of seven million panels at the end of the first quarter of 2015 (Photo from the Internet)
Due to the sluggish IT-panel demand, Taiwan's top two TFT-LCD panel makers Innolux Corp. and AU Optronics Corp. (AUO) had lower-than-expected results in April and May. Industry insiders forecast that the two companies will post quarter-on-quarter (QoQ) revenue declines in the second quarter, ending a two-quarter run in QoQ growth.
AUO registered consolidated revenue of NT$95.3 billion (US$3.18 billion) in the first quarter; and accumulated revenue of NT$61.7 billion (US$2.06 billion) in April and May, NT$33.6 billion (US$1.12) less than the quarter before. Innolux had first-quarter revenue of NT$100.1 billion (US$3.34 billion), as well as April-and-May revenue of NT$63.6 billion (US$2.12 billion), NT$36.5 billion (US$1.22 billion) less than the quarter before.
Worldwide shipments of notebook PC panels began to slow in late 2014 and the downturn lasted into the first half this year. The falling shipments have also led to relative-higher inventory levels at panel suppliers, which are expected to further drive down the average selling prices (ASP).
According to IHS, a premier global market research firm, worldwide notebook PC-panel inventory reached about seven million units at the end of the first quarter, higher than the average. Since April, major PC vendors have been cutting notebook PC-panel orders to work down inventories. IHS forecasts that destocking by PC vendors will last to the third quarter. Statistics compiled by IHS show that the notebook PC-panel quotes fell by more than 10% in the first half, including an approximately 15% fall in the price of 15.6-inch panels.
Some market reports pointed out major notebook-panel suppliers in Taiwan and South Korea plan to adjust down their equipment utilization ratios in the third quarter by 5% to 10% to lower inventory levels.
In fact, industry sources said, worldwide sales of IT products and smartphones have fallen short of expectations since 2014, forcing panel suppliers to adjust production volumes.
WitsView Technology Corp., a LCD market research firm headquartered in Taiwan, pointed out that the global notebook PC segment has not seen the originally-expected back-to-school inventory-filling demand from vendors, while the anticipated replacement purchases generated from the new Windows 10 operating system (OS) has yet to be seen. The average inventory level of mainstream 15.6- and 11.6-inch notebook PCs was eight to nine weeks in the first quarter, WitsView said, and was unchanged by the end of the second quarter. The notebook PC panel prices have been falling, the company added, and the drop is expected to last to at least July or August.
Yoshio Tamura, a researcher of DisplaySearch, an IHS company, recently posted in blog that the notebook PC market was good in 2014 with set shipments up slightly. But in the first quarter of 2015, panel shipments did not fall as much as set shipments, increasing panel inventory at PC brands. Also, 15.6-inch HD notebook PC panel prices rose 9% from the fourth quarter of 2013, so PC brands started to cut panel purchasing volume from April 2015.
Tamura noted that actual demand for notebook PCs was good due to Windows XP EOL and subsidy programs, leading to a sharp panel inventory increase in the fourth-quarter last year and the first quarter this year. However, PC brands' business plans were higher than the actual demand, leading to an excess inventory of seven million panels at the end of the first quarter of 2015.
DisplaySearch also forecast that the panel inventory adjustment would continue into the third quarter. It expects that panel inventories will reach normal levels and that prices will stabilize by the end of the third quarter.