Advantech Co., Ltd., recognized as the largest industrial computer maker in Taiwan, recently said the company has tapped into the supply chain of SAIC Motor Corporation Limited (SAIC Motor), reportedly the largest automobile manufacturer in China, through its subsidiary Advantech-LNC Technology Co., Ltd.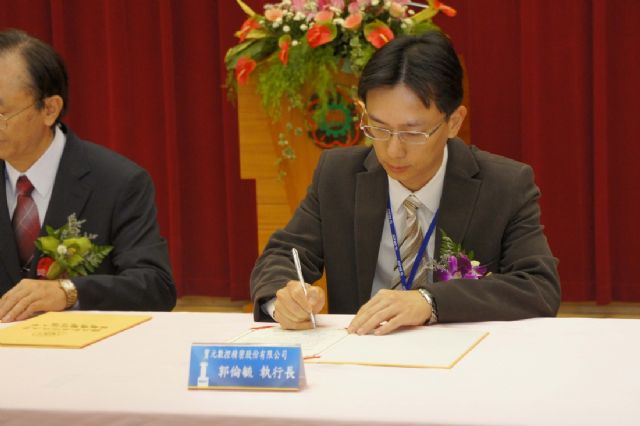 L.Y. Kuo, president of Taiwanese controller maker Advantech-LNC, a subsidiary of leading industrial-computer maker Advantech. (photo from Advantech-LNC).
L.Y. Kuo, president of Advantech-LNC, pointed out that his company has kicked off small-batch shipments of robot controllers to an auto-lamp supplier to SAIC Motor, and by the end of the year total controller shipments to the Chinese customer is expected to outstrip 100 units. Kuo said that Advantech-LNC looks to become the leading supplier of robot controllers in five years.
Kuo noted that his company has been developing controller products for about 15 years to have accumulated abundant experience and know-how; while this year has been a milestone for Advantech-LNC as its controllers have won high confirmation from foreign customers and tapped into SAIC Motor's parts supply chain.
In addition to the new Chinese customer, Advantech-LNC has approached some major international automakers in Japan and Germany, trying to strike deals to supply various kinds of robot controllers to upgrade automobile production efficiency.
According to Kuo, Advantech-LNC aims to ship some 20,000 controllers this year, a similar level as previous year's, but with products covering a wider application range, including tooling processing machines, robotic arms, plastic injection machines, machine tools, lathes, polishing machines etc. Next year, he added, Advantech-LNC's controller shipments are expected to see clear growth.
As a very profitable subsidiary of Advantech focusing on controller development and production, Advantech-LNC is capitalized at NT$300 million (US$10 million), of which Advantech holds more than 50 percent stake. Currently about 70 percent of the company's revenue comes from sales in the Chinese market, with the remaining 30 percent from customers in Taiwan, the U.S. and Europe.